Let's face it, we live in a world today where every business wants to manage your money, but who should you entrust it with?
Up today is a trendy and modern money management app called Yolt that has made waves recently in an otherwise bland sector.
It's for this reason I've decided to make a fully comprehensive Yolt review.
That means I won't shy away from Yolt's criticisms either and I'll be sure to point them out when necessary.
So without any further ado, let's get this Yolt review underway.
What Is Yolt?
Yolt is essentially an all-in-one money management app that connects your various bank accounts in one place (similar concept to Curve).
This allows you to manage your saving and spending data through Yolt's attractive interface.
The company was founded in June of 2017 in the Uk and is a venture on behalf of ING bank.
So not only do they have the strength of a bank but the agility of a forward-thinking Fintech company.
That combination spelt one thing, growth.
Starting with only 5 members of staff, Yolt grew from 0 to over 500,000 people in just 18 months.
Impressive to say the least.
Fast forward to Yolt today and you'll find:
50 full-time workers (Including data scientists, developers etc)
A userbase of over 900,000
The app has been rolled out in 3 countries
So it's safe to say they pose as serious contenders to the likes of Money Dashboard and Emma.
It's also worth noting they have a very attractive and simple philosophy.
Yolt simply aims to help users handle their finances more efficiently and effectively.
Here is a quote from Yolt's CPO speaking about what the companies core values are:
– "We believe that staying on top of your money shouldn't be a hassle. That's why we built Yolt with a fresh approach, smart insights and easy actions, so you can make the most of life."
This will become more clear as we progress through this Yolt review of how these ideas have influenced the app.
How Does Yolt Work?
To understand how Yolt works I just need to quickly explain what open banking is.
The definition of open banking is 'a secure way to give providers access to your financial information'.
(Definition courtesy of none other than Openbanking)
If you want to read in more depth about what open banking is, I recommend this post by moneysavingexpert.
Yolt uses open banking to synchronise all your selected bank accounts (current, credit cards and savings).
In doing so you can access all your financial details in one place securely.
This includes:
Total capital from all accounts combined or 'smart balance'
Budgeting options
Average spending reports
This, combined with attractive visuals and colourful interfaces, makes digesting and managing your finances easier in theory.
Yolt Features
Next up in this Yolt review, is the features the app provides.
Yolt excels when it comes to the features included, especially when considering this is a free app.
Here's a breakdown of each of Yolt's features.
Budgeting
A trendy feature that Yolt implemented from the start was being able to set budgets.
(This feature was also adopted by challenger banks like Monzo and Starling)
Budgeting via Yolt allows you to see a visual display of your limits for spending on a whole host of categories.
This serves as a friendly reminder to plan around your decided budget.
Setting up a budget looks something like this.
Click 'actions' and select 'set budgets'.
From here you can click the '+' located top right of your screen.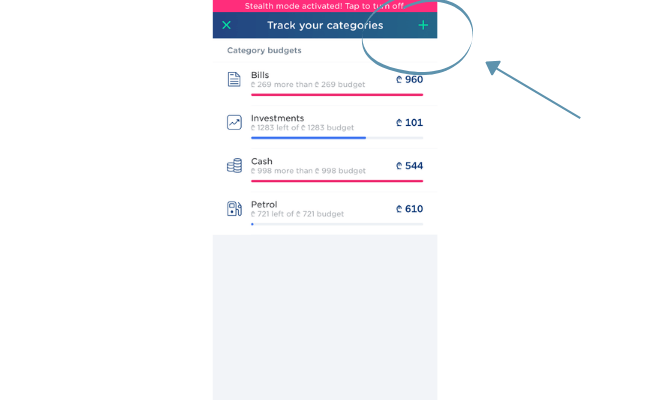 Select a category you want to set a budget on.
Simply set a budget using the tool provided.
Alternatively, you can use your keyboard to edit the number.
After you've established a number click 'set budget'.
You'll then be notified that you have set your budget.
From now on your new budget will be displayed here.

Yolt Account
Your Yolt account allows you to spend, transfer and save money through their new pre-paid card.
It's housed with the rest of your connected accounts in the wallets section.
This is a push to make Yolt an all in one platform, which has been a goal from the beginning.
Here's some of the technical information surrounding the card:
Top up limit via bank transfer is £20,000
Transfer up to £250 with a debit card
Single transactions up to £5000
No spending limits/minimums
As I stated in the introduction, there was a new feature that didn't sit well with some users and I want to make it clear it was this one.
The reason it hasn't been as welcomed as prior Yolt features is that the card is compulsory for NEW users.
Meaning if you do not want to order a psychical card from Yolt, you are not able to use the app.
Yolt's reasoning for this is to help new users become better acquainted with the spending and budgeting features it has to offer.
(Note: Existing users were given the option to continue with a virtual or psychical card)
Yolt Pay
Making transactions is not just exclusive to your Yolt account, you can also do the same with any of your connected accounts.
Although they are still in the testing phase, 9 high street banks support payment via open banking using their platform.
All of which you can find listed below:
Nationwide
Santander
Barclays
Lloyds
RBS
Halifax
Bank Of Scotland
Natwest
Ulster bank
Now you know what banks authorise Yolt pay, let's take a quick look at how you can use it.
This feature can be used in 4 different ways:
Pay friends and family– Safely and securely settle bills between family and friends.
Move money between accounts– Transfer money between synchronized accounts easily in on place.
Share you account details– Share financial information without having to remember your sort code and account number.
View your payee address book– Send money to your contacts across all connected accounts.
Here's a quick example to illustrate how easy it is to transfer money using Yolt pay.
Head over to the wallet section and select 'transfer'.
Select an account or payee.
Choose the amount you want to send, the account you want to use and press 'confirm transfer' to complete the process.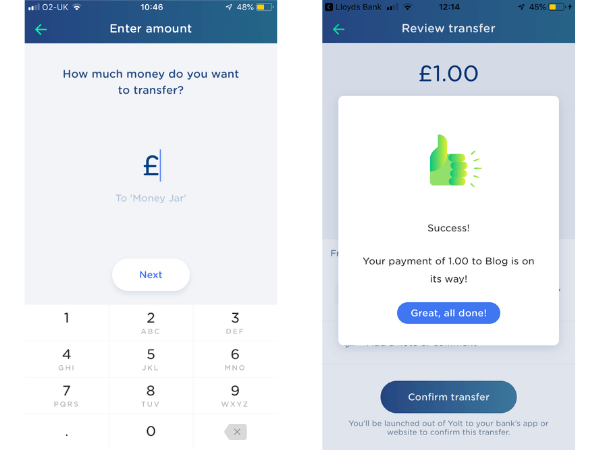 Pretty simple ay?
Customisation
After signing up and completing a few initial guides, you have the opportunity to personalise Yolt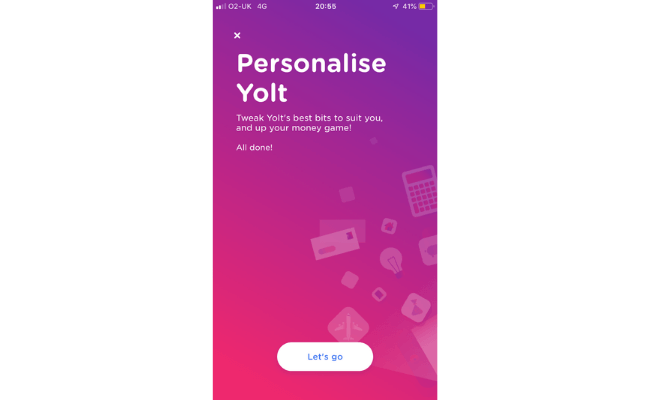 This guide allows you to tweak Yolt's best bits to suit you.
This guide includes:
Getting organised– categorising ingoings and outgoings.
Start tagging– Use tags to track spending.
Rename accounts– Rename your accounts to whatever you like.
When it comes to your own finances, personalisation proves key in keeping you engaged.
Therefore, the more the better.
Track Bills
Yolt has the handy feature of bill tracking.
This allows you to monitor your subscriptions and bills so you know the exact date a certain amount of money will be leaving your account.
By using this feature, you can also browse through any sneaky subscriptions you may have been signed up to etc.
Again, accessible from one platform with all of your accounts data.
To access simple click 'actions'.
Select 'track bills'.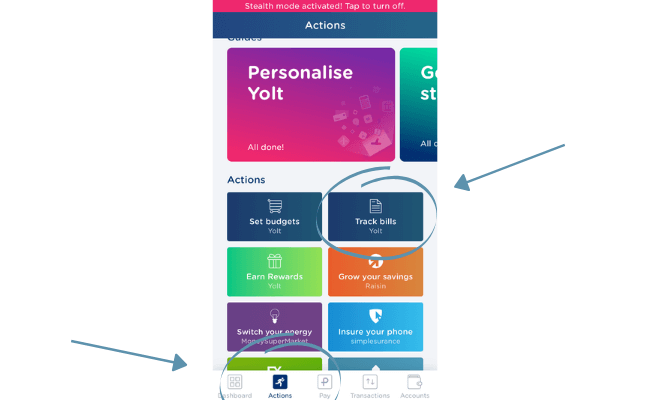 You'll then be greeted with all your current bills and subscriptions.
Transactions
Being able to view your transaction history is an expected feature to have in today's day and age,
Having said that, it's still a feature and an important one at that!
As you can see from the image below, the transaction list is clean and clear making it easy to navigate.
Stealth Mode
Stealth mode essentially allows you to share with friends and family how Yolt works.
This is made possible through stealth mode as it changes your money into different amounts in another currency.
Therefore meaning you can go through all the functions without giving away accurate financial details about yourself.
So for those of you who were wondering why some images display an odd currency symbol next to each sum it's because I have stealth mode activated.
(Comment below what currency it is if you know)
To do this on apple products simply shake your screen.
If you have an android device you can access stealth mode through the settings.
Overall, it's a neat little feature and has played its roll in this Yolt review.
Money Jar
The money jar acts a savings account, separate from your Yolt account, that has a few add on features to help increase the savings.
These come in the form of:
Roundups– Rounds up transactions made on your Yolt card
Introducer– Make £5 each time you refer a friend
Cashback Collecter- receive personalised offers from selected retailers
Set Saver– Automatically save a selected amount at a frequency of your choosing
All of these options can be activated/deactivated at the swipe of a slider.

Yolt encourages you to challenge yourself when it comes to saving, allowing you to set weekly goals.
All you need to do is click the symbol on the top right corner of your money jar and select 'change challenge amount'.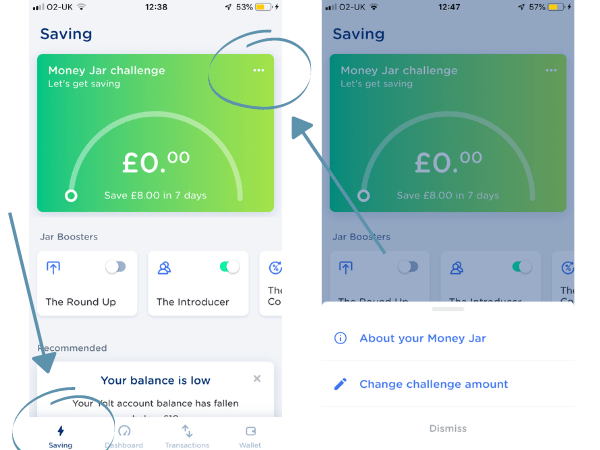 Select an amount you think is achievable and press 'set'.
Your challenge will then be changed accordingly.
Cashback Rewards
The old saying goes ' a penny saved is a penny earned' and that's exactly what cashback services personify.
Yolt has collaborated with many high street brands to bring small discounts to its users.
To view what companies offer cashback, move over to the savings section and press 'cashback rewards'.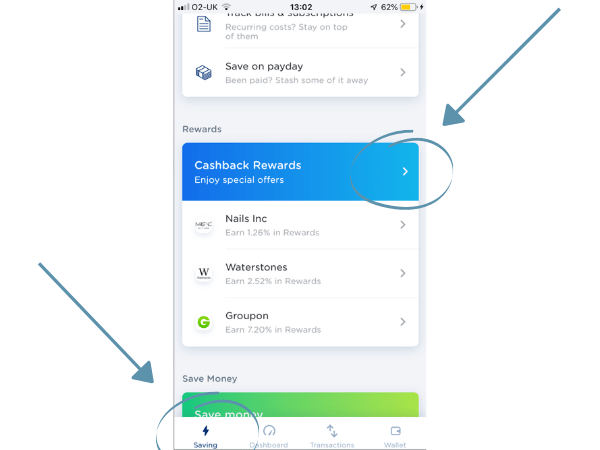 You'll then be presented with a list of eligible companies.

Affiliated Saving Services
Yolt has a selection of companies that can help you save your money, all of which they are affiliated with.
The issue with this is that these service providers might not necessarily be the best option for you.
Having said that, Yolt is a free app and it's not a crime for them to make money somehow!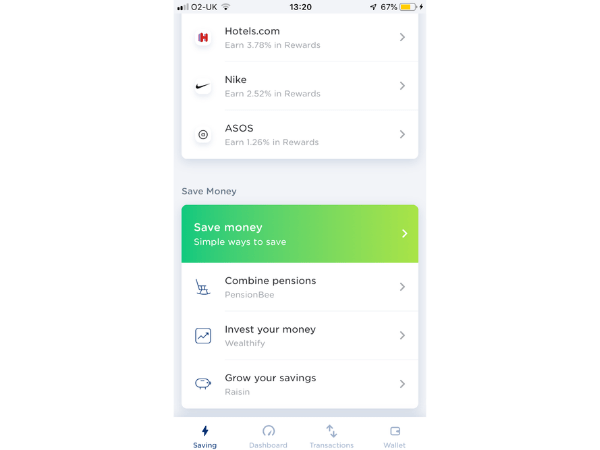 Is Yolt Safe?
This is a constantly brought up question, particularly when it comes to open banking and rightfully so.
We all want to know that our details are safe and secure.
Fortunately for us, the consumer, Yolt exercises an extremely high level of security (similar to banks).
Yolt is a part of the ING group, the strict credentials they must follow include:
Uses the most up to date encryption
A licensed third-party provider
Registered on the ICO data protection register
Yolt does not sell data
Runs regular security check
In other words, you details are as secure as many leading banks.
How Does Yolt Make Money?
You may be wondering since Yolt is completely free, how do they make money?
Well, the answer is through its affiliations with companies it promotes on the app.
Yolt is affiliated with several companies in a range of areas such as:
Investing
Insurance
Lending
So if you were to, say for example, switch car insurance through the platform they would receive a commission.
Yolt Reviews
My experience with the app can only reveal so much.
It's important in this Yolt review that other users opinions are included to come to a more balanced and well-rounded verdict.
(All Yolt reviews are all collected from Trustpilot)
Here's a quick overview from 240+ reviews of Yolt.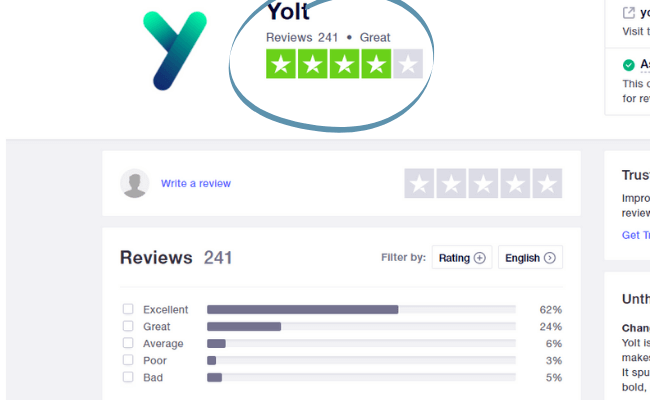 As you can see, largely positive feedback.
Let's first take a look at some of the positive reviews.

The attractive interface seems to be a real selling point for the app and has been a common theme for most positive Yolt reviews.

An interesting point made, this would be very useful and Yolt will likely implement this feature down the line.
Let's take a look at some of the lower ratings.

Again, on the whole, it's a positive response, with some good suggestions on how to improve.
When a user leaves a review, it's always nice to see companies reply to each message with a personalised response.
Yolt is one of those companies, some must give credit where credit is due.
Here's their response.
A helpful response as well as taking an interest in their customer's problems.
It's also nice to see them ask users for more ideas on how they can improve, it shows that they are dedicated to evolving.
Last up, one of the lowest-rated reviews.
This user seems to have previously liked Yolt but recent problems have caused them to have a negative opinion.
Here is Yolt's response.

It seems that overall, Yolt is a well-received app.
Negative reviews tend to be irregular and mostly contain constructive comments on how to improve.
This is inevitable and useful because no app is perfect.
Pros Of Yolt
Safe and secure
A whole host of features
Attractive interface
Customisable
Frequently updated
Referral program
Weekly snapshots
Good reviews
Cons Of Yolt
Many banks are still not connected with Yolt (I could not connect 3 to 4 other accounts I had)
Services affiliated with Yolt aren't necessarily the best
FAQS
Is Yolt Free?
Yes, Yolt is 100% free to use.
Is Yolt A Safe App?
As part of the ING group, Yolt must adhere to strict safety rules and guidelines.
Refer to the section 'is Yolt safe' for more information.
Is Yolt Closing Down?
As of the 4th of December, Yolt is closing its app to all new users and accounts that have zero balance.
Does Yolt Affect Your Credit Score?
Yolt performs no credit checks on its users meaning it will not impact your credit score.
Does Yolt Charge?
Yolt does not charge any hidden fees.
Can You Trust Yolt?
Yolt has security measures on par with banks- making it a company you can trust.
Final Thoughts On This Yolt Review
Drawing this Yolt review to a close it's proven to be an interesting app to look at in-depth.
Yolt's modern approach to style mixed with a whole host of features has made it quite the competitor.
I can understand the frustrations of some users about the new pre-paid card feature.
After all, not everyone wants another card and this could be for several reasons.
That being said, I don't think anyone should consider it to be a deal-breaker.
Looking at the company as a whole they offer an exceptional product that is constantly evolving and for that they deserve props.
So, the question is it the best money management app?
Possibly.
I say this because businesses, particularly in this space,  are constantly improving to bring customers the most value.
That means that the best app at this moment, may not be the same in the coming months.
But what you can guarantee is that Yolt will be, if not at the top, very close behind.
If you enjoyed this Yolt review, check out other single platform reviews, including its competitors:
As well as challenger banks such as:
As always be sure to leave a comment if you have any questions.
(Disclaimer: Sufficient time and effort has gone into creating this Yolt review but I should make it clear that I'm not a financial advisor)