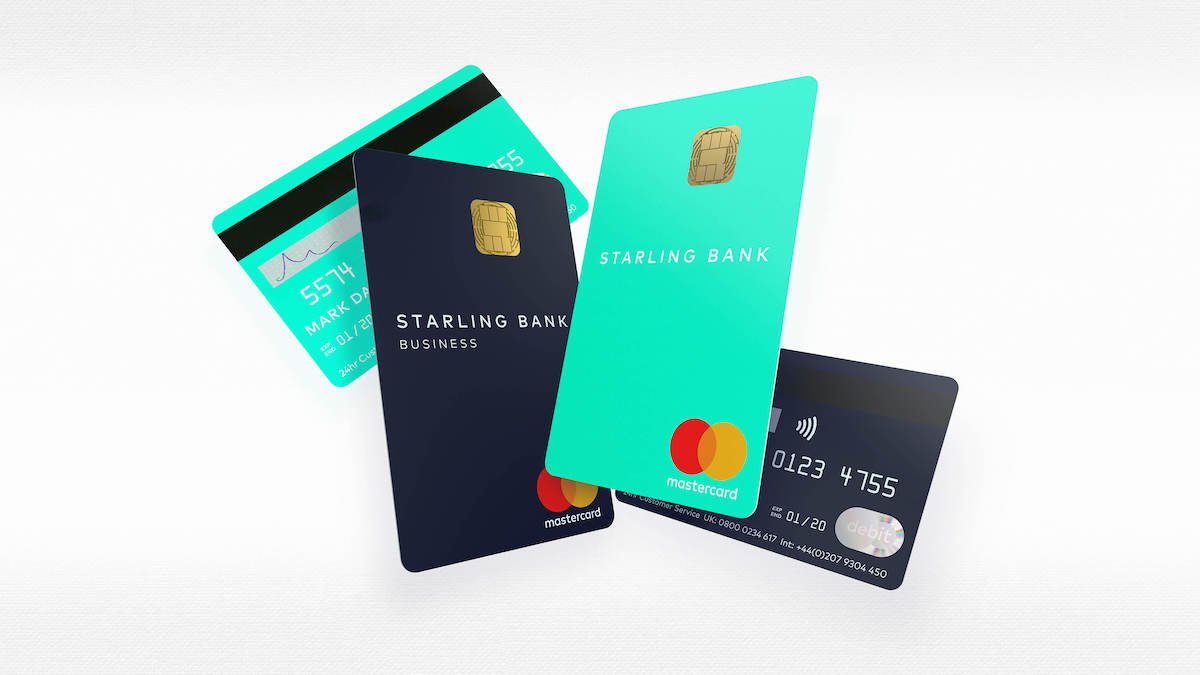 Welcome to our comprehensive review of Starling Bank, a leading digital bank that has been making waves in the world of finance.
In this Starling Bank review, we will dive into the company's history, key features, benefits, and much more!
As a result, you'll be able to make an informed decision about whether this digital banking platform is the right fit for your financial needs.
What Is Starling Bank?
Founded in 2014 by Anne Boden, Starling is what's known as a challenger bank, a title attributed to up-and-coming banks competing against the 'big four'.
Just like Monzo, Starling Bank has no psychical branches and is accessible solely online.
Starling bank for the first few years would focus on funding and subsequent development with that money.
It received its banking license in 2016 and in 2017 became the first bank to issue a mobile-only current account.
This style of banking would help pave the way for new companies to take advantage of the changing market.
The thought process behind this is why stick to the traditional and psychical banking 'model' when you can essentially have a bank in your pocket.
And in theory, not owning any physical branches reduces Starling Bank's overheads so they can fund new innovative features for users.
It looks quite promising so far, right?
Now you have some background information on Starling Bank, let's take a look at how it all works.
How Does Starling Bank Work?
Since Starling bank is completely online, the majority of actions you want to take can be done at the touch of a button.
As a result, all processes are simpler or at least more accessible, particularly when it comes to setting up an account.
Just like any traditional bank, you can set up a joint, business or personal account with Starling.
When you complete the sign-up process (explained later) you'll receive your card through the post.
From then on you can set up direct debits and standing orders via the app.
All Starling Bank cards have contactless functionality and can be paired with Apple pay.
Besides fulfilling the standard properties of a bank, Starling's app has many money management features to take advantage of.
By providing such features, Starling Bank hopes to give you more control and therefore encourage better management of your finances.
We'll touch upon this in more detail later on in this Starling bank review, but for now, we'll take a quick look at the sign-up process.
Starling Bank Sign Up Process
(Note: If you have already signed up, skip this portion of the Starling Bank review)
First off your going to need to download the Starling Bank app.
It's available on both Andriod and IOS devices.
Head over to the AppStore and search for 'Starling Bank'.
Simply download the app and wait for it to finish uploading onto your device.

Press the icon and you'll be taken to this screen.

From here you'll have a brief introduction to Starling bank and how they operate.
Progress through the slides and you'll have the option to choose what sort of account you want.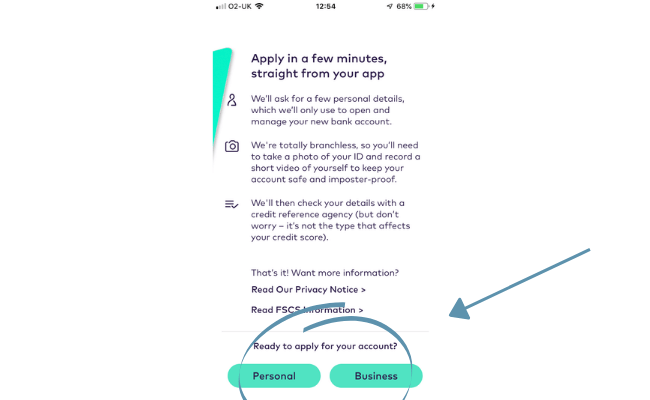 Next, you'll be asked to provide your phone number so they can send you a verification code.

After choosing whether or not you would like to allow push notifications (recommended), you can choose how you would like to unlock Starling.
From here you can progress through a few slides of personal information such as your title and first name.
As with all banks, you'll need to provide some proof of identity.
Starling Bank accepts any of these forms of ID:
Passport
Provisional driving license
Full driving license
Uk residency permit
EU identity card
You'll then need to fill out some information regarding your income.
Finally, you can have a read of the terms and conditions after which you can then submit your application.
I had to wait a couple of days to have my application approved, this may vary from user to user.
When you log back into the app you can fill out the final details to obtain your card and open you account.
Simply choose a strong password.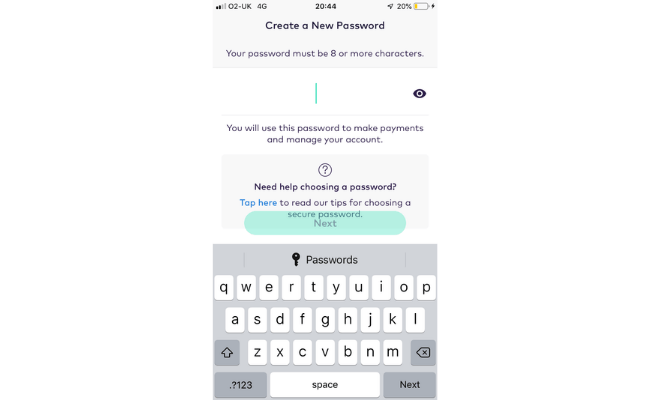 Enter a pin, order your card and you're good to go!

In most cases, your card will be with you within a week.
Starling Bank Features
Perhaps the most interesting portion of this Starling bank review is the features the app provides.
After all, it's these additions that separate it from the more traditional style of the bank.
Let's take a look at each one in more detail.
Marketplace
Starling allows you to integrate your card with a marketplace feature that includes financial products.
Such products include investments, mortgages and pensions.
To integrate this marketplace, click the icon on the top right-hand side of the home screen.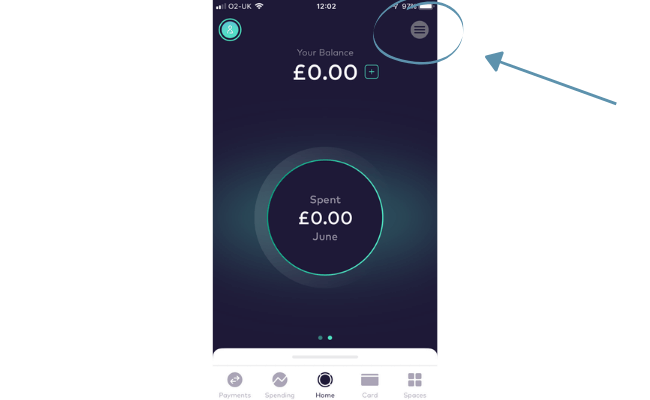 Scroll down to 'marketplace' and click 'get started'.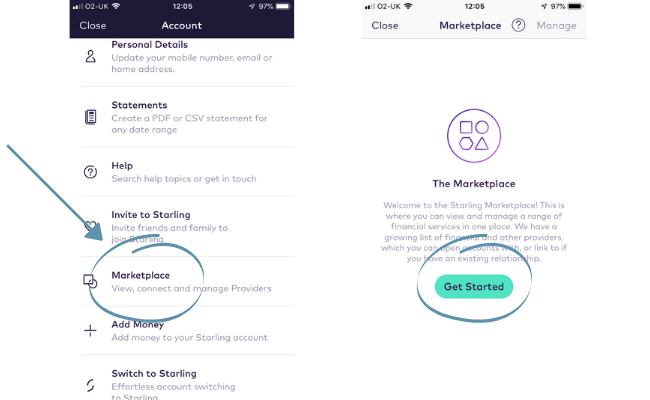 Accept the conditions and from then on you can browse through what it has to offer.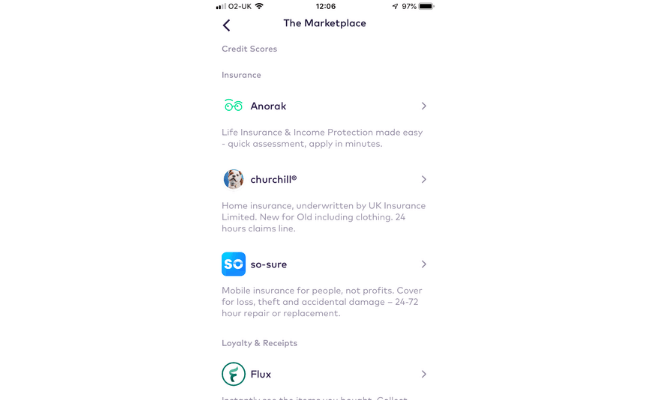 Freeze Your Card
If you ever lose or misplace your card, you can simply freeze it via the app.
This feature saves potentially long calls with banks.
So that's a big positive!
Overseas
I have to give it to challenger banks, they excel when it comes to overseas fees.
They have some of the fairest costs in the whole of the banking industry, contrary to popular opinion.
Starling is perhaps the best of all, having no additional transactional fees for overseas allowing you to spend freely.
Spending Notifications
You can get real-time information regarding your spending as soon as you make the payment.
That means you'll be notified instantly.
This is especially handy when you have a joint and/or business account.
It's a simple feature but a useful one that even traditional banks haven't adopted.
Recurring Payments
You can find information regarding your standing order, direct debits and subscriptions all in one very useful place.
This means you'll know in advance when money is coming out so you can manage your finances accordingly.
All you need to do is press 'payments' and move over to 'scheduled'.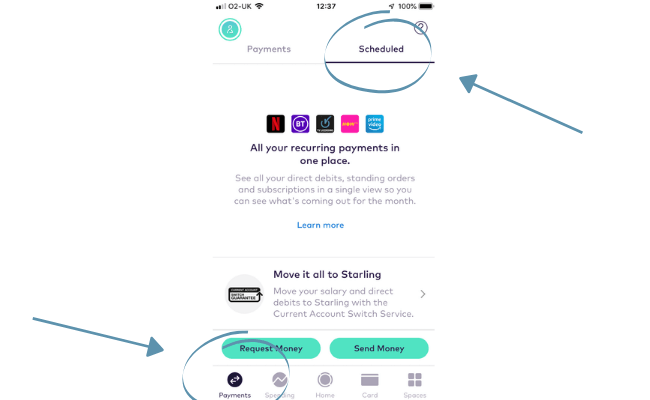 Simple as that.
Mobile Cheque Deposits
At the time of writing, I'm yet to see a feature of this kind by any other bank (at least that I have reviewed).
As you can imagine this is an extremely easy and practical way of cashing in cheques.
It should be noted that currently, only cheques up to £500 can be done via your phone.
However, this is still a sizable amount that will cover most cases.
Roundup
This is a handy little feature that you can activate.
You can have all of your transactions rounded up to the nearest pound.
This excess money can then be moved to any of your saving goals.
Settle Payments
With Starling, you can split payments with any contacts on your card.
Simply select who else needs to put their share into the bill and from then on you can monitor their payments through the app.
You'll be notified when the payment is settled up.
Savings
Savings are an essential part of every healthy bank account.
Challenger banks have done a good job of adding further personalisation options.
This gives users more control over their money, particularly when it comes to savings.
To setup savings goal, simply go to 'spaces' and click 'new space'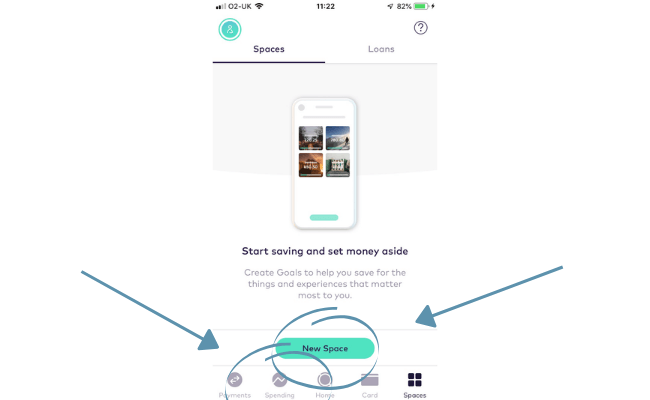 Set up a savings goal and label it.
From here you can manage, withdraw and add money.
Whenever you would like to access it in the future, it will appear under 'spaces'.
Spending Reports
Starling Bank has a dedicated section for spending reports.
Here you can find a list of all your transactions across the month.
No to mention, your spending habits for prior months.
To access your spending reports, simply click 'spending'.

Is Starling Bank Safe?
Starling Bank is fully regulated by the FCA, meaning it has the same security levels as many other banks.
They must adhere to strict regulations under the FCA to ensure great care is taken with our personal and financial details.
The goals of the FCA are:
To safeguard customers
Enhance the integrity of the UK financial system
To promote healthy competition to improve services for the public
If Starling Bank was for any reason to go bankrupt, your personal account is protected by the FSCS up to deposits of £85,000.
When it comes to joint accounts, you are protected up to £170,000.
In addition to this, you have a whole host of security settings you can adjust within the Starling Bank app.
Within your card control settings, you can do things such as:
Ban withdrawals with your card
Prevent online and mobile payments
Ban gambling transactions
It's safe to say that Starling bank is protected with a list of options to further increase your account's security.
Fees And Interest Rates
You'll be glad to hear opening an account with Starling Bank is 100% free.
Starling Bank does not charge your card for withdrawals abroad at all.
Separating itself from competitors like Monzo that charge after your first withdrawal.
MoneySavingExpert featured Starling as one of the best banks to travel abroad with.
Having said that, you will have to pay the exchange rate on transactions and withdrawals dictated by Mastercard.
Like all banks, however, you will need to pay interest on your overdraft.
The rate will depend on your credit score amongst other factors, but Starling claims to be one of the fairest banks when it comes to fees.
Interest rates will range from 15%, 25% and 35% from arranged overdrafts.
Starling Bank promise they will not add any little extra charges on top of the interest rate too.
This is a nice reassurance as some banks can catch you out will the small print.
Your overdraft can be fully accessed and monitored through the app once approved.
In terms of international payments, Starling Bank charges 0.4% and have the option to send the payment faster (at a higher price)
Considering most banks charge upwards of 6%, this is a great deal.
Starling Bank Reviews
As with all of my reviews, I like to include other users experiences as well as my personal opinions to arrive at a more well-rounded conclusion.
This Starling Bank review will be no exception.
It may be rated the best bank 3 years on the trot, but what do individual users think of Starling?
The response is overwhelmingly positive on Trustpilot, with a score of 4.3 out of 5 from over 23,000+ reviews.
75% of users rate Starling bank as excellent and only 9% rating it as bad.
Positive Starling Bank reviews include things like:
Excellent service
Modern and easy to use
Greate range of features
Negative Starling Bank reviews mention these sorts of things:
Business accounts need improving
Some issues with accounts freezing
FAQS
Who Are Starling Bank-Owned By?
Starling bank is a private company owned partly by its founder Ann Boden, employees and a handful of private investors.
Is Starling Bank Free To Use?
Yes, Starling bank is free to use- with no setup, maintenance or transaction costs for personal current account holders.
Is Starling A Uk Bank account?
Yes- Starling offer Uk bank accounts.
Can I Pay Cash Into Starling?
You can pay cash into your Starling Bank account via any Uk post office for free.
What's Better Monzo Or Starling?
The general consensus is that Starling Bank is a better bank overall than Monzo.
Final Thoughts On This Starling Bank Review
It's clear that Starling Bank can make some improvements, but then again what business is perfect?
Considering they were one of the first companies to venture into the world of solely being a mobile bank, they have done an excellent job.
Sure enough, they have paved the way for some interesting and innovative competitors.
Having reviewed the majority of these challenger banks, I believe Starling Bank is the best currently, in my humble opinion.
That doesn't mean to say positions won't change in the future, because it's inevitable in such a competitive market.
But it does mean I think they provide enough features and have a good enough reputation to separate themselves from the rest.
I'll certainly be keeping my Starling Bank account, although I'll most likely use it as a holiday savings account to take advantage of their overseas perks.
I'd also not object to having Starling as your main bank account if that was something you were considering.
At this point in time, I would air on the side of caution when it comes to setting up a business account purely due to the feedback I've featured.
No doubt Starling will tackle these issues head-on and I'll look forward to updating this post when they do so.
If you enjoyed this Starling Bank review, consider checking out my reviews on other banks/software such as:
As always be sure to leave a comment if you enjoyed this Starling bank review or equally if you think I left any important details out.