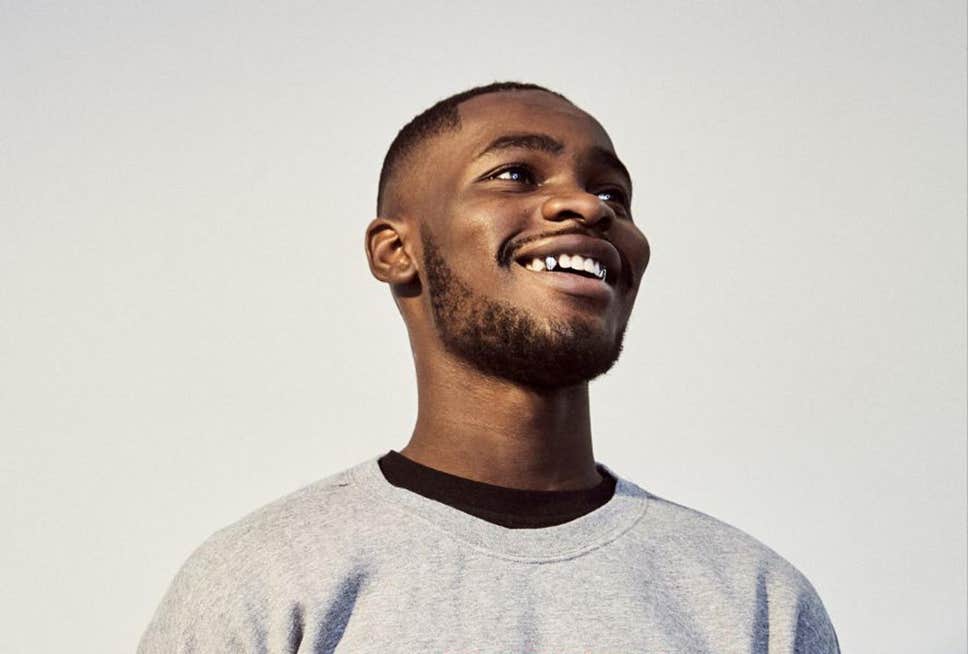 David Orobosa Omeregie, better known as Santan Dave, is an English grime artist from Brixton.
He's best known for his career as a musician, making waves in the grime scene as well as experiencing great success in the UK charts.
According to his Official Charts profile, Dave has:
2 number 1
11 top 10s
22 top 40s
Over 235 weeks in the top 75
Pretty impressive considering his age.
This all begs the question, what is Satandave net worth?
Santan Dave Net Worth
Santan Dave has amassed his net worth predominantly through his pursuits in music.
Further contributions will have come from other endeavours such as his role in the 3rd series of Top Boy and being on the front cover of GQ.
Santan Dave has an estimated net worth of 3- 4 million pounds.
General Facts
| Net Worth | 3 to 4 million |
| --- | --- |
| Occupation | Musician, actor |
| Nationality | English |
| Height | 5ft 11 |
| Died | N/A |
| Born | 5th June 1998 |
| Age | 24 |
Life
David Orobosa Omeregie, better known as Santan Dave, was born in Brixton on the 5th of June 1998.
He is the youngest of 3 sons of Nigerian parents.
Dave began writing lyrics from an early age, as well as learning the piano which became a key component of his song with J Hus entitled 'Samantha'.
Aside from his love for music in his early days, Dave was also academically gifted, pursuing topics such as philosophy, ethics and law in college.
He would be enrolled at De Montfort University for Law but chose not to attend so that he could focus on music.
It was a pivotal decision in his life that I'm sure looking back now he wouldn't change a thing.
Dave would begin to gain notoriety in the grime scene, appearing on the well-known platform JDZ media and Sbtv.
The more music he put out the more his style and flow caught on, eventually amassing him millions of views on Youtube.
Some of the most viewed in his early days were Samantha ft J Hus (48 million), Thiago Silva ft AJ Tracey (31 million), Wanna Know (19 million) and Picture me (8.6 million).
These sorts of viewership levels in the grime scene are only held consistently by a few more MCs such as Fredo, Nines, Mist and J Hus.
Dave would start to make a name for himself in the charts when he dropped his song with Fredo called 'Funky Friday'.
This would reach number 1 in the charts.
Roughly 4 months after dropping this song, he would release his debut album 'Psychodrama'.
It would debut at number 1 in the Uk charts.
He would be gifted a mercury prize in 2019 for this incredible achievement in his career.
Recently dave has still remained centre stage despite not producing music for a short while.
He would perform 'Black' at the Brit awards accompanied by his piano.
Just recently Dave dropped his second number 1 album entitled 'All Alone In This Together'.
It featured the likes of Stromzy and Meeks.
To kick off 2022, Dave released his first single 'Starlight' which not only reached the number 1 spot but broke some records in the process.
It became the first number 1 of the 2020s to be written and created entirely by 1 person.
Conclusion On Santan Dave Net Worth
Dave, at such as young age, has accomplished what some people don't in their whole music career.
His unique flows and messages through his songs have helped propel him to the limelight.
Dave has also experienced a brief spell in acting with his role in the 3rd series of top Boy.
It's fair to say that Dave will be around for years to come and is definitely one to look out for.
If you enjoyed this post On Santan dave net worth, consider checking out artists net worth  namely:
As always be sure to comment if you enjoyed it and equally if you think there was anything I missed out.