J Hus Net Worth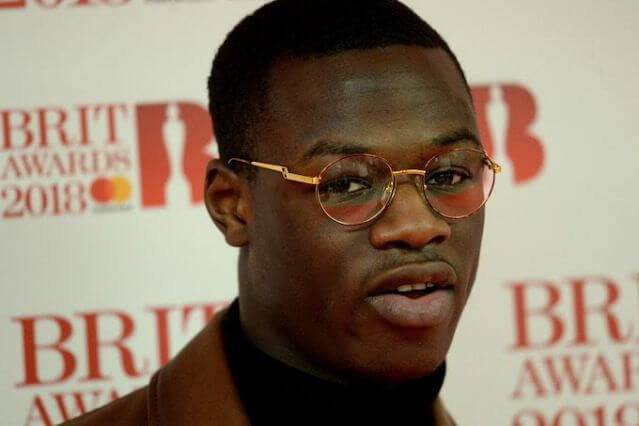 Momodou Lamin Jallow, better know by his stage name J Hus, is an English rapper who was born in London.
He is best known for his presence in the grime scene and community as well as his appearances in the charts from time to time.
According to his Official Chart profile, J Hus has 3 top 10s, 12 top 40s, 16 top 75s and over 122 weeks in the top 75.
This begs the question, what is J Hus net worth?
J Hus Net Worth
J Hus net worth has predominantly come from his pursuits in music.
Earning money from recording sales, contracts and live appearances.
J Hus is estimated to be worth 2-3 million pounds.
General Facts
| Net worth | 2-3 million |
| --- | --- |
| Occupany | Musician |
| Nationality | English |
| Height | 1.8m |
| Died | N/A |
| Born | 26th May 1996 |
| Age | 23 |
Life
Momodou Lamin Jallow, better known by his stage name J Hus, is an English rapper who was born in London on the 26th May 1996.
He was raised a Muslim by his Ghanian mother and Gambian father.
Jallow was kicked out of school due to getting in trouble a lot.
It wasn't until 2014 that he was encouraged to pursue music by his friend Moe.
After serving 2 separate prison sentences, Hus decided to give it a shot.
Moe also became his manager and from there J Hus would go on to produce a series of freestyles across multiple grime platforms.
He would start to gain some notoriety, particularly when he collaborated with GRM Daily and BlackBox.
Not long after he would go on to release 'Dem Boy Paigon', which was a mix of Afrobeat and rap.
J Hus would go on to leverage his connections to make songs with big up and coming names, particularly Mostack who he is now great friends with.
They would first appear together on Tim Westwood's crib sessions.
This was shortly followed up by the release of his song 'Lean And Bop' which was a big hit.
In 2016 he would drop his song 'Friendly' which would be nominated for a MOBO award.
In 2017, J Hus would once again collaborate with a big name in the form of Nines.
Their song 'High Roller' was to feature on Nines up and coming album 'One Foot Out'.
It currently has over 7 million views on Youtube.
He would also go on to feature in Stormzy's album 'Gang Signs And Prayer' and produced the hit 'Samantha' with Santan Dave.
To finish off a successful year, he would drop his album 'Common Sense' which featured his hit song 'Did You See' peaking at number 9 in the Uk charts.
In 2018 he would drop his EP 'Big Spang'.
In 2019 J Hus would be present in Dave's new album 'Psychodrama' but the joy was short-lived as J Hus would be arrested and sentenced to 8 months in prison.
Not long after his release, he would appear on stage for Drake's tour in London.
A nice welcome back.
He'd then drop his Daily Duppy which is currently just under 10 million views on Youtube.
In today's times, J Hus is still making music including a few freestyles.
Conclusion On J Hus Net Worth
J Hus, although he has still had run-ins with the police, has managed to turn his life around.
As a result, J Hus net worth has skyrocketed It'll be interesting to see what he does next.
If you enjoyed this post on J Hus net worth, check out other net worth articles I've done on different artists such as:
As always be sure to leave a comment if you enjoyed this post and equally if you thought there was anything I missed out.
Suggestions for who to do next are also welcomed!