Professor Green net worth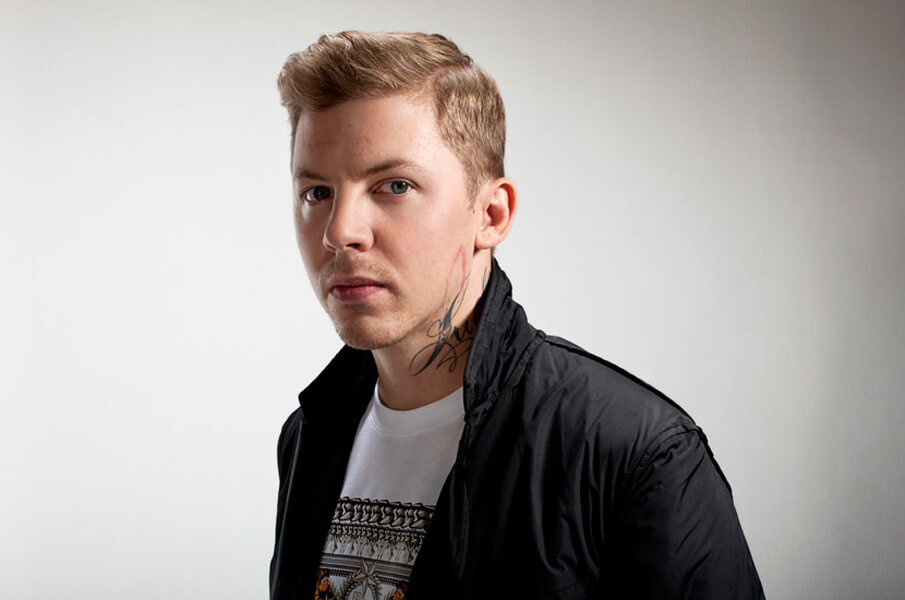 Stephen Paul Manderson, better known by his stage name Professor Green, is an English musician originally from Hackney, London.
He is perhaps most famous for his albums 'Alive Till I'm Dead' and 'At Your Inconvenience', which featured the likes of  Example, Labrinth and Mike Skinner's group, The Streets.
According to his Offical Charts profile, Professor Green has:
1 number 1
4 top 10s
9 top 40s
over 91 weeks in the top 75.
Professor Green Net Worth
Professor Green net worth has predominantly come from his career as a musician.
Musicians earn money through a combination of record sales, live performances and contracts.
Professor Green net worth is estimated to be between 3-4 million pounds.
General Facts
| Net Worth | 3-4 million punds |
| --- | --- |
| Occupancy | Musician |
| Nationality | English |
| Height | 1.90m |
| Died | N/A |
| Born | 27th November 1983 |
| Age | 37 |
Life
Stephen Paul Manderson, better known by his stage name Professor Green, was born in Hackney on the 27th of November 1983.
He was born to a mother who was only 16 at the time, which subsequently lead to him being raised by his great-grandmum and grandmum.
As you can imagine, Stephen developed a strong bond with them which was sadly broken with the death of his great grandmother.
This meant he struggled to stick on a straight and narrow path as a youngster, selling/smoking drugs and other mischiefs were common in his lifestyle.
Although he has great aspirations, Stephen would leave school with no grades.
As if things couldn't get any worse for him, his father would commit suicide when he was only 24, which would later find its way into his music.
These strategies in his life would really push him in the direction of the music industry and he would be signed by 'The Beats', a record label run by Mike Skinner and Ted Mayhem.
Unfortunately, the label would disband not long after he joined but would subsequently lead to him producing his first EP by himself entitled 'The Green'.
The Ep wasn't necessarily successful, but it would open doors for him in terms of connecting him with other artists.
Particularly musicians such as Lily Allen, who would bring him out on her tour in 2009.
These connections perhaps led to him signing with Virgin Records.
It would be with this record label that he would drop his debut album called 'Alive Till I'm Dead', which featured artists such as Emili Sande, Example and Fink.
The album was largely a success reaching no less than the number 3 spot in the Offical Uk Charts.
Around the same time, outside of music, Green would collab with the clothing brand puma, releasing his own collection to the public.
Next up would be his album labelled 'At your convenience', in the list would feature his 1 and only number 1 song.
It would feature a returning artist from his first album 'Emile Sande' called 'Read all About it' in which a large portion of the lyrics was focused on Green's Fathers suicide.
Aside from number one, songs such as 'Remedy' were well-received overall.
'Growing up In Public', his third album wouldn't experience the same success as those prior but would feature some interesting collaborations with artists such as Wretch 32 and Rizzle Kicks.
Outside of albums, he would be involved in a few remixes including Meridian Dan's song 'German whip' which originally featured Skepta.
The cover was well received in the grime community which was largely still 'underground' at the time.
Since then, Green released his 4th album called 'Matters of the Heart' which was a real testament to his longevity in the music industry.
Final Thoughts On Professor Green Net Worth
Professor Green had a hard upbringing and it's obvious he channeled this pain into his career as a musician.
For that, he deserves a lot of respect and praise for providing great music for over a decade.
As a result, Professor green net worth has exponentially increased and rightfully so.
It will be interesting to see what he gets up to next, we wish him all the best.
If you enjoyed this post on Professor green net worth, consider checking out other net worth of celebrities posts, such as: