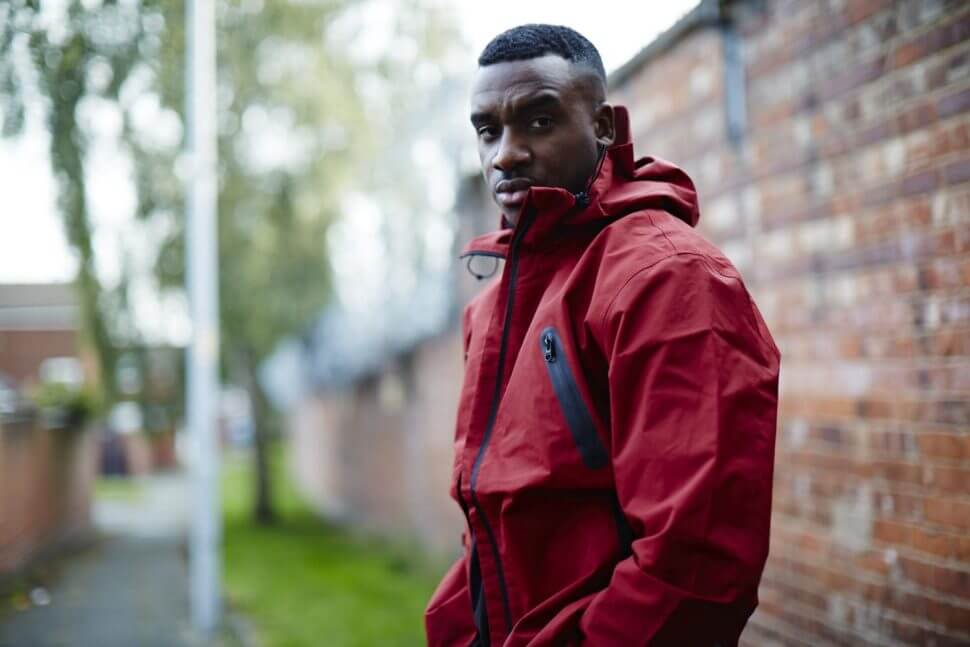 Aaron Davis, better known as Bugzy Malone, is an English rapper from Manchester.
He is best known for his music, particularly in the grime community as well as his recent pursuit into acting.
He regularly achieves millions of views on Youtube and has over 1,300,000 monthly listeners on Spotify at the time of writing.
This begs the question, what is Bugzy Malone net worth?
Bugzy Malone Net Worth
Bugzy Malone net worth has been amassed predominantly through his pursuits in music as well as acting.
Records sales, contracts, sponsorships, and live performances all help contribute to his net worth.
Bugzy Malone is estimated to be worth 3-4 million pounds.
General Facts
| Net worth | 3-4 Million |
| --- | --- |
| Occupancy | Musician, actor |
| Nationality | English |
| Height | 6ft |
| Died | N/A |
| Born | 20th December 1990 |
| Age | 29 |
Life
Aaron Davis, better known by his stage name Bugzy Malone, was born in Manchester.
Aaron had, what you might call a troubled childhood.
His family were known for engaging in criminal behaviours, exposing him to these activities from a young age.
His father wasn't around in his younger years due to the separation of him and Aaron's mum as a result of domestic violence.
He also mentions in his lyrics the mental abuse he used to receive from his stepfather.
Aaron would even witness the death of his own uncle, a scene which would feature in a set of lyrics for his song 'M.E.N'.
Before producing music, he would freestyle over instrumentals with his friends using their phones.
It would not be until 2010 that Bugzy would get into music producing his first mixtape entitled 'Swaggaman'.
From here, he would start appearing on some grime platforms including Grime Daily and Flush media which help to spread his name in the community.
From here to 2014, Aaron would create 3 more mixtapes, perhaps the most popular (his fourth) was 'Journey Of An Evil Genius' grossing millions of views on Youtube collectively.
Bugzy would get a big opportunity, perhaps putting his name on the map outside Manchester, with JDZ media.
He would rap for the platform's Spitfire series, today the video has over 15 million views on Youtube.
This would perhaps secure his next big opportunity which came in the form of Charlie Sloth's Fire In The Booth.
It is one of the most viewed Fire In The Booth's to date at 23 million.
By the time his second fire in the booth came in May of 2016, he would unknowingly start a long-winded feud with fellow grime MC Chip after dissing him in a few lyrics.
The beef would go on for over a year, involving 14 diss tracks between them.
He would continue to produce EPs such as section 8 amongst the beef with Chip.
After the beef was settled at Giggs Christmas party, Bugzey would begin to focus on his first album 'B. Inspired'.
The album came out in 2018 and was complemented with a Tour.
Since this point, Bugzy has gone on to produce many songs, mostly through his Youtube.
Popular songs include 'M.E.N 2', 'The North's Face' and ' Run ft Rag 'n' Bone Man'.
FAQS
Where Is Bugzey Malone From?
Manchester, England.
Where Does Bugzey Malone Live?
Manchester, England.
How Tall Is Bugzey Malone?
6ft.
What Movie Is Bugzey Malone In?
The Gentlemen.
Conclusion On Bugzy Malone Net Worth
Bugzy Malone has come a long way from a troubled upbringing.
He has turned nothing into something and done so by expressing himself through his music.
Bugzy Malone net worth has skyrocketed as a result.
It will be interesting to see what he does next.
If you enjoyed this post on Bugzey Malone net worth, check out some net worth articles, namely:
As always be sure to comment if you enjoyed it and equally if you think there was anything I missed out.