Giggs Net Worth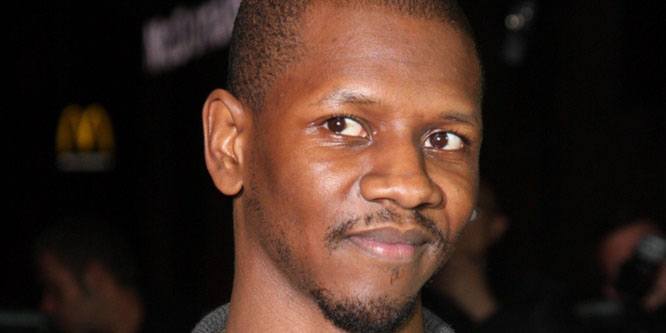 Nathanial Thomas, better known by his stage name Giggs, is a British rapper originally from Peckham.
Giggs is considered a legend in the English rap/grime community since he's been there from the start along with musicians like Wiley and Kano.
He's also had some success in the UK charts.
According to his Official Chart profile, Giggs has 1 song in the top 40s, 7 in the top 75 with a total of 27 weeks in the top 75.
This begs the question, how much is such a prominent figure in the British music scene worth?
Giggs Net Worth
Recent estimations put Giggs net worth at around 4-5 million pounds.
This is predominantly from his music career, earning money from record sales, contracts and live performances.
General Facts
| Net Worth | 4- 5 million |
| --- | --- |
| Occupancy | Musician |
| Nationality | English |
| Height | 1.85m |
| Died | N/A |
| Born | 11th May 1983 |
| Age | 36 |
Life
Nathanial Thomas was born in Peckham in London on the 11th May 1983.
Before pursuing Giggs was ever associated with rap, he was a reggae DJ.
Born to Jamaican parents, it's fair to say Giggs roots were in that genre of music, along with ragga and basement (styles of reggae music).
At one point, Nathanial even had his own radio show called 'spare no one FM according to his Wikipedia page'.
Giggs name started to become synonymous with rap from 2005 onwards.
He began by selling various mixtapes he created to great success.
This helped to spread his name outside of London.
In 2007 Giggs probably dropped one of his most iconic songs to date 'talkin the hardest', which helped to really put his name on the map.
1 year later his produced his debut album independently, entitled 'walk in da park'.
For this album, he won the US's BET awards for best hip hop act in the UK.
In 2009 Giggs would sign to the record label XL recording.
With the new label, he produced 'let em have it' in 2009 which featured songs like 'look what the cat dragged in' and his song with the streets 'slow songs'.
His next album will not come until 2013 called 'when will it stop' which featured the likes of Ed Sheeran and Styles p.
This was followed up 3 years later by his most popular album to date called 'landlord' which was an instant classic in the rap/grime community.
Featuring artists such as CasIsDead (a personal favourite of mine) and Stormzy.
Since this point, Giggs has produced 2 more albums both achieving a respectable amount of success.
As you can see from the sheer amount of albums Nathaniel has dropped, he's really consistent and dedicated to creating music.
For that achieves the legendary status, helped by his personality.
Conclusion On Giggs Net Worth
Giggs net worth has been acquired mostly through his primary profession in music.
Tours, contracts and record sales have helped shaped his net worth to what it is today.
He's made many friends in the industry, perhaps most notably Drake who he bought out at Reading festival.
It's his popularity and consistent music production that's always kept him relevant and an important figure.
If you enjoyed this post on Giggs net worth, check out net worth of celebrity posts I have namely:
As always be sure to leave a comment if you enjoyed this post and equally if you thought there was anything I missed out.
Suggestions for who to do next are also welcomed!