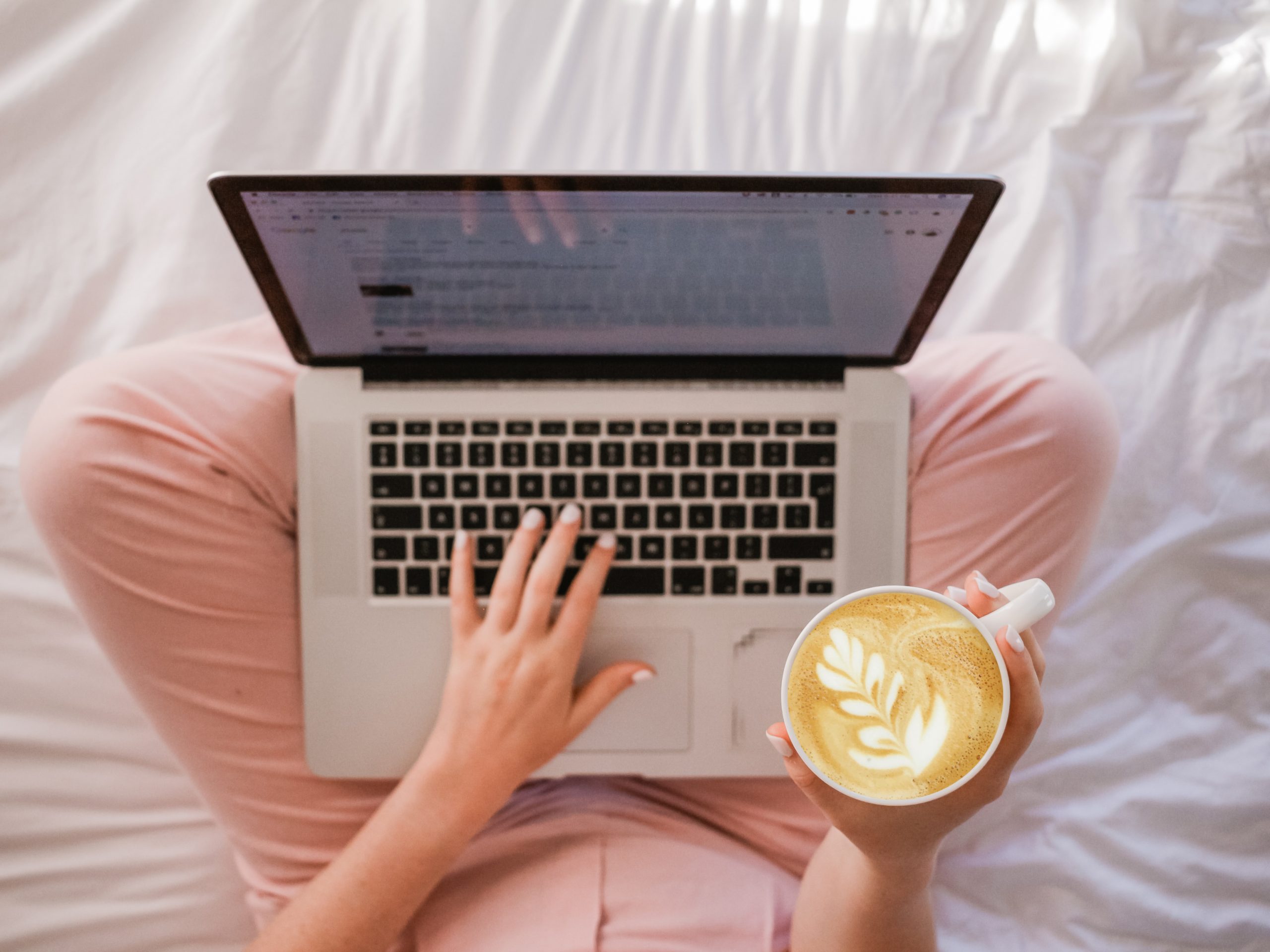 So you want to know how to create a blog?
Then you arrived at the right place.
This is a free, step by step guide that will help you get set up quickly and give you tools to make great money blogging.
But who am I to tell you how to start a blog?
I don't want to bore you all with my story but what I will say is blogging has proved to have been an amazing journey for me so far.
It's allowed me to quit my full-time job and escape a work environment that I often found to be very stressful (I'm sure you can relate).
Today, I work half as much time as I used to and make more money than I ever did before.
I guess the point I'm trying to make is that there is no reason why you can't do the same too!
So with that in mind, grab a drink, sit back and we can begin this step by step guide on exactly how to start a blog.
Oh and stick around to the end because I've included a bonus for you😉.
What Is A Blog?
A blog is essentially a website that produces content on a specific subject or niche.
How does that differ from other websites?
Content on a blog tends to be more informal and laidback.
In other words, you don't have to watch what you say as much.
Why is that important?
Because it allows you to be yourself more.
That can't be said about many things in the world today am I right?
Here is how I like to think about it:
[bctt tweet="Having a blog is like owning a little corner of the web " username=" MoneyEquation"]
And since you own it, you can do what you like with it!
Common reasons for creating a blog include:
Journaling
Sharing knowledge
Connecting with others
Making money
So it's fair to say blogging can be rewarding in more ways than one.
Key Takeaway: A blog is like your own little space on the web
Can You Make Money Blogging?
I get this question all the time and it's understandable.
My answer is always yes.
In fact, you can make excellent money.
I currently make $3,000/month which is amazing when you consider these points:
I've only had this blog for a 1 1/2 years
I had no prior experience writing content
I knew next to nothing about running a website
My blog is still tiny in comparison to others in my niche
Now I'm not trying to say it's easy money or promote some kind of 'get rich quick scheme'.
Far from it.
Just like everything in life worth doing, it can take some time.
But what I am trying to say is my hard work paid off, so there is no reason why yours wouldn't either.
And guess what, if you create a blog and stick to it here are the sorts of numbers you could achieve.
(These examples are taken from my niche 🙂)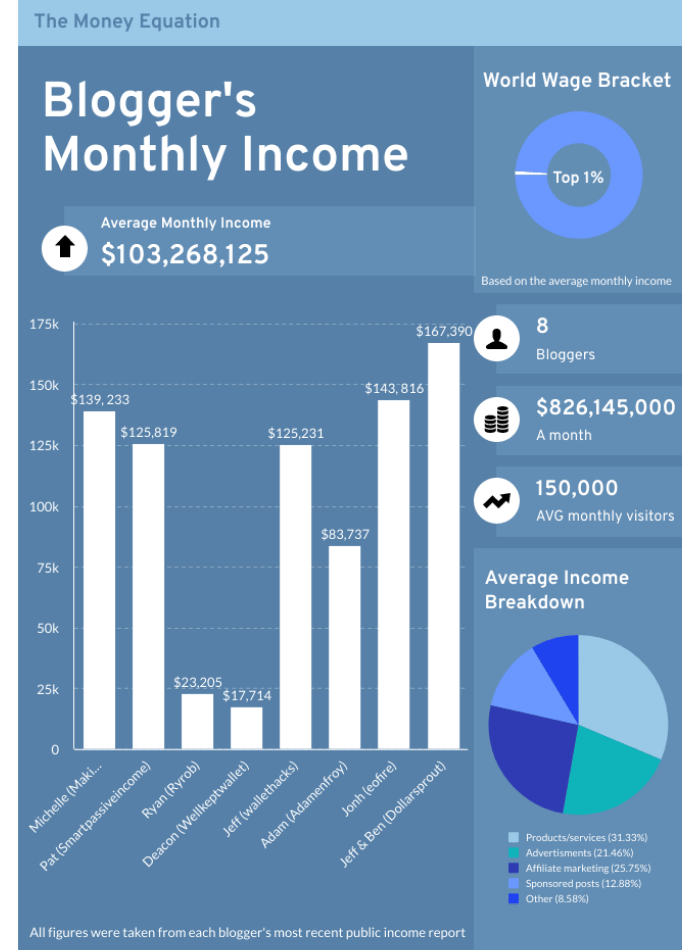 So it's fair to say the earnings can be life-changing.
I hope that's answered any doubts you may have had if any.
So now you know you can make great money blogging, what are your next steps?
Great Question😉
Just follow these next few steps in order and you'll be set up in no more than 15 minutes!
Key Takeaway: Making money blogging is no joke
Choosing A Niche
First things first, when you create a blog, you're going to need a topic(s).
You should hopefully already have a few ideas in mind!
But for those of you that don't, I've got you covered🙂.
Blog's are commonly about 1 of these 3 things:
A passion of yours- We all have topics we are interested in. Whether it be pogo hopping, skydiving or even watching crazy cats videos online, there is an audience out there that share the same interests as you.
A blog about yourself- You may think that writing solely about yourself can give off the wrong impression, however, this is very popular in the world of blogging. Successful bloggers document travels, adventures or perhaps an unusual/interesting job they may have

like being a

car accident lawyer

.

Experience(s) you've had- People read blogs to resonate with others, learn or perhaps to have a laugh. Writing about your life experiences can be valuable to people.
Key Takeaway– Some people have a passion for pogo-hopping😉
Picking A Niche
Next up is choosing a name.
It seems easy but it can often throw people off because they overthink it.
Try not to do this!
Easier said than done I know.
I'd personally spend the next 5 minutes brainstorming ideas.
If you're stuck, here are a few things to consider:
How Recognisable is it– Try to involve your niche in some way or another.
Quirkiness– I think it's very important to stand out, being quirky can help you. However, don't try to be so different that people miss the point or even worse, become confused as to what your name is about.
length-The longer the name the harder it is for people to recall it.
I've managed to make this process easier for you with the feature below.
It allows you to check the availability of your chosen domain names🙂.
Tip– Try your best to get a .com domain as these are the most frequently searched
If you are still struggling, don't worry about it.
You can always come back to it.
It's not vital you have your domain name from the offset.
So either way, we can move on to the next step now🙂.
Key Takeaway: Don't overthink it
Get Your Blog Started With Bluehost
You may think that we are about to get into the technical stuff, but I can assure you that it's very simple.
I'll take you through the whole process step by step to make it as easy as possible for you.
There are many companies offering host packages, but I always personally recommend Bluehost for those of you who are starting out blogging.
I believe it's the best option for these reasons:
WordPress has been recommending Bluehost since 2005
They proudly display on their homepage that they host over 2 million blogs/websites.
They have a money-back guarantee for unsatisfied customers
One of the only hosting companies that offer payment monthly (most are annual)
24/7 customer support
Built-in marketing services, tools and paid ad credentials
Hassle-free WordPress installation on all accounts
(If you want to find out more, I have created a full Bluehost review)
I've also personally used this company for a handful of my blogs in the past and I've never had any issues with them.
Disclosure: Bluehost compensate me if you purchase a plan through any of my links at no extra cost to you.
Step 1: Click here to get access to the offer below and press 'get started'

Step 2: Choose A Plan
You'll be taken to this page below where you have the option to choose a plan, press select when you've found the one right for you.
Know that all offers are of great value for each plans respective features.
What I would say however is that if you are new to setting up websites, go with the basic plan.
It's got everything you'll need as a beginner.
And remember that you can change your plan in the future if you need to!

Step 3: Enter Your Blog's Domain
Here all you need to do is enter the domain name that you decided on earlier into the box on the left.
Simply hit next to be taken to the registration page.

Side note: If you didn't come up with a domain name yet, you can always click the pop up that says 'Choose domain later'.
This means you can get everything else important setup and not feel pressed into thinking about it too much.
Step 4: Fill Out Your Details On The Registration Page

After filling this in, you can choose your package and any add ons.
Some things to consider:
All of the add ons available to you are not compulsory or essential for every blog. It's down to you what features you would like. Don't forget that you can always leave them all unticked and add them to your blog down the line.
Make sure you read all the content in the 'more information' link if you are interested in any of the add ons.
The longer your subscription, the cheaper the monthly rate. Again, think back to the question I posed to you earlier to help you decide.

Now just create a password and fill in the details.
Once you've done that you'll officially have your own blog🥳!
Blog Customization
So I'm going to assume by this point you have you hosting sorted as you won't be able to see the following layouts below.
Now you've created a blog you can customise it however you would like.
I've split this topic down into section so we can tackle each one at a time.
Appearance
When you sign up with Bluehost, you'll be pitched some recommended themes for your blog.
You can preview each one and choose the one you like the look of.
If you ever want to change your theme, it can be found under the 'Appearance section.
To equip it, simply hover over the one you like and click 'activate'.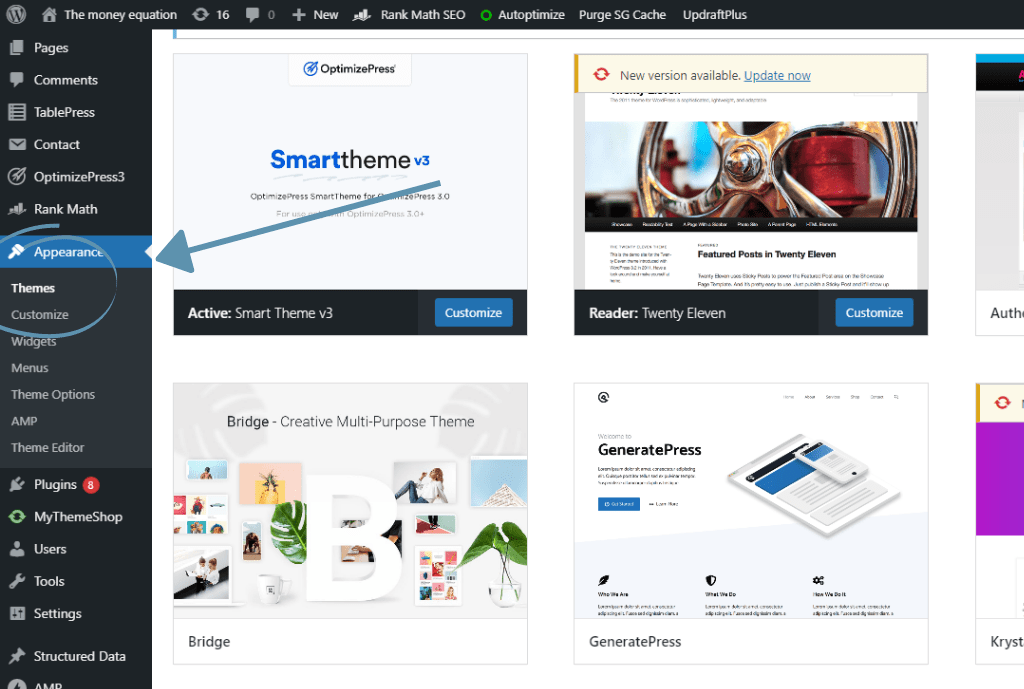 If you find that the free themes available to you don't have the features you're looking for, paid themes are also an option.
Don't get me wrong the free themes have some good features, but down the line, you'll most likely want to buy a paid theme.
This is because they take into account important qualities that your blog needs such as:
Responsiveness
Mobile friendly
Support
Navigate
Lead magnet option
If you are interested in the theme I'm using, you can check it out here.
But if your just getting started, free themes are perfectly suitable.
To equip a new theme simply hover over the one you like and click 'activate'.
Now, as you may have figured out, the column on the left-hand side is your WordPress administration area.
That's where you'll find everything you need to customise, create and grow.
My view will likely be different to yours due to the plugins (more on this later) I have installed but I recommend having a look through the default sections.
This will help you familiarise yourself with the interface.
How To Write A Blog Post
Now let's get into how to create a blog post.
It's a very simple process that I'll take through.
On the left-hand side towards the top hover over 'posts' and click on 'add new'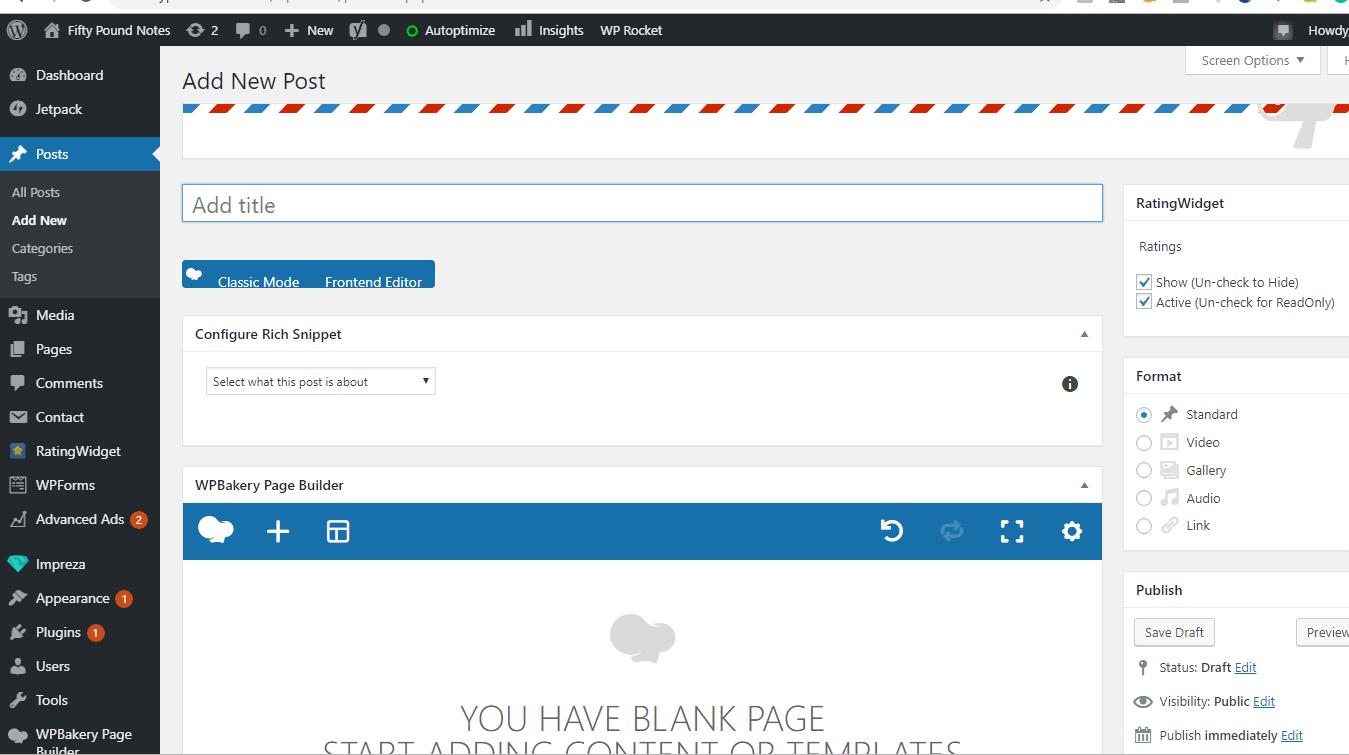 Once on the page above, add a title at the top.
Then scroll down and press the blue box that says 'add text block'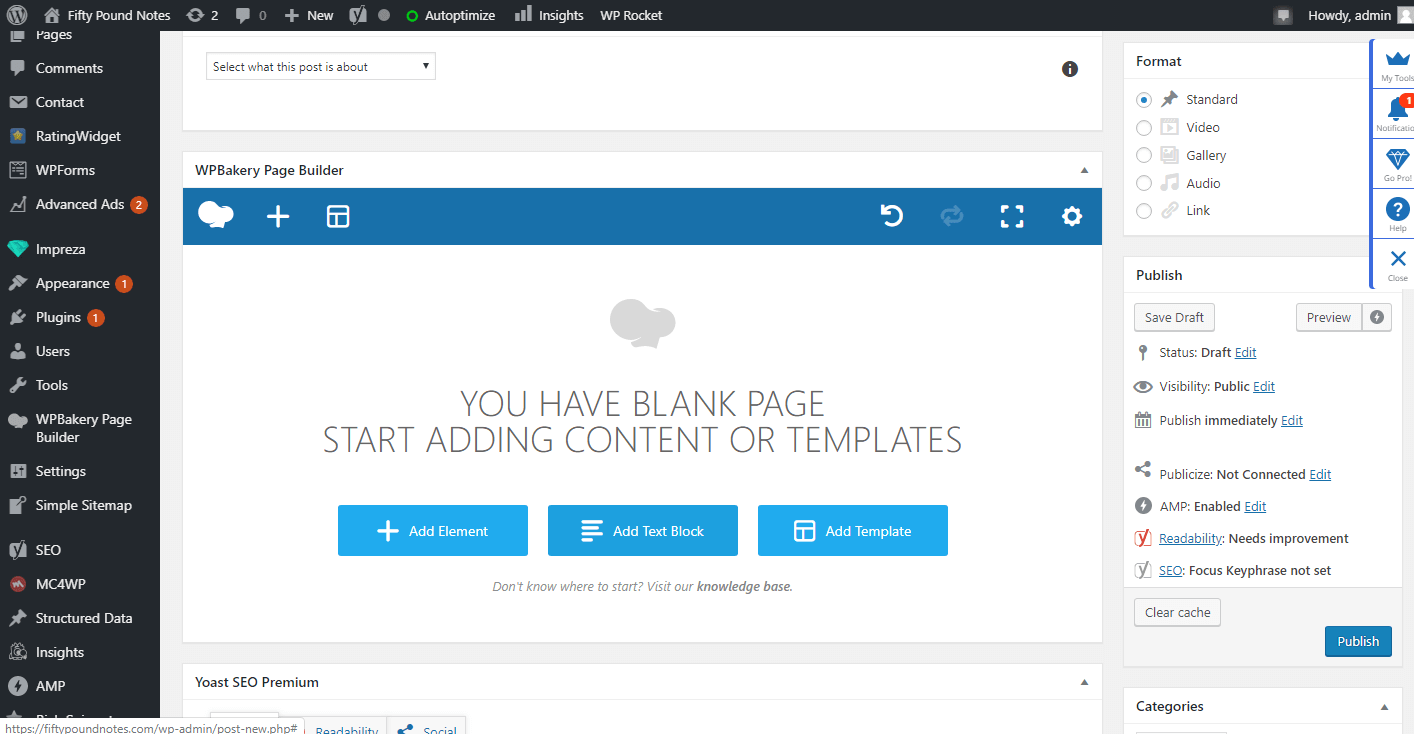 Once you've pressed this, it will produce a text box with some prewritten text, simply hover over the box and click the green pen.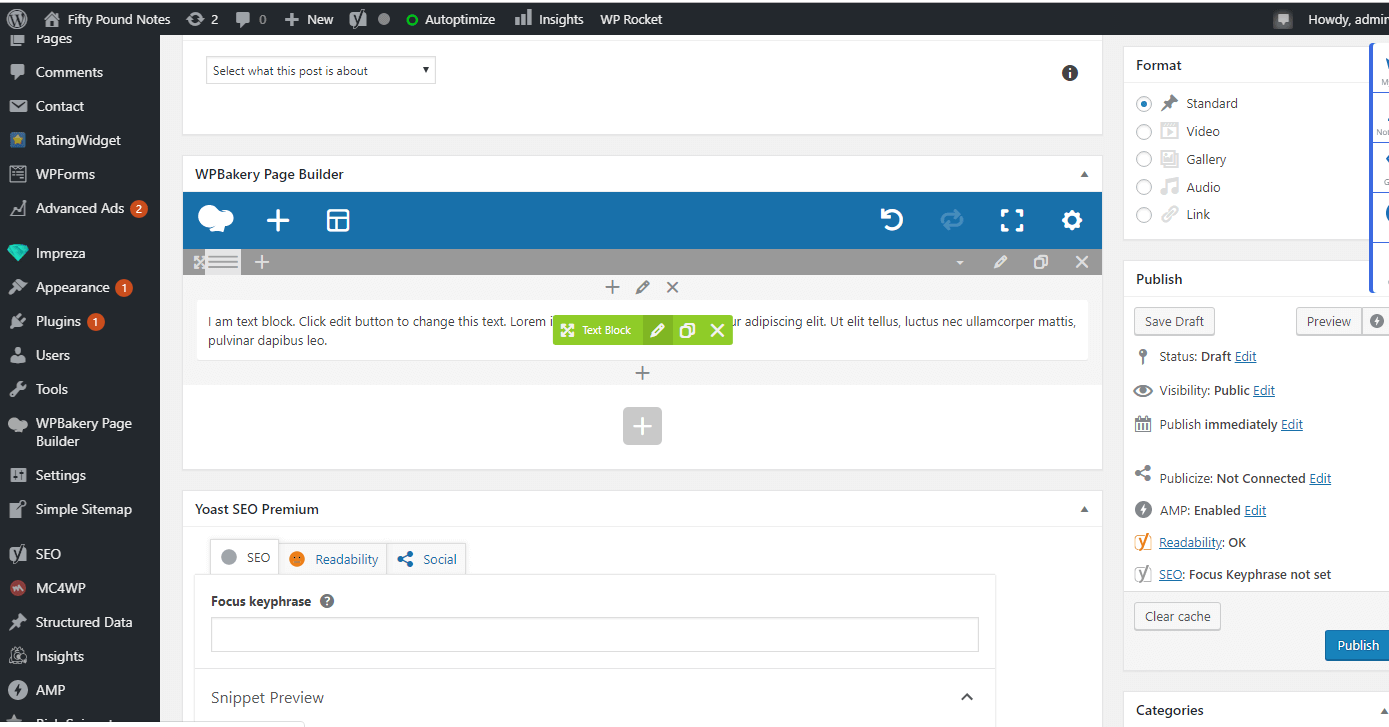 A text box with writing tools will pop up- just clear the pre-written text and you're ready to write!
To publish a piece of content, hit 'save changes' then click publish on the right-hand side.
(Please note: Make sure you do this each time as it will delete your content up until your last save )
Now you know how to create a blog post, let's look at content creation.
Content Ideas
Even though you've chosen to write about a topic that interests you (hopefully), we can all be stuck for ideas on what to write about on our blogs.
(when creating a blog post, try to consider these each time)
I've compiled a list of questions to help spark some creativity from within you:
What articles have been successful and popular relating to your niche?
What questions do users consistently ask?
Is there anything in the industry that no one what to tackle?
Is there a viewpoint you hold that is contradictory to popular opinion?
What would you enjoy reading about?
So in essence, just deep dive into the topic.
Key Takeaway: Content is king
Promoting Your Blog
Once you've produced some content and are happy with the overall appearance of you blog, its time to get promoting.
Here is a breakdown of the best ways to attract attention online:
Social media– What better way to get your blog out there than sharing it on social mediums like Pinterest, Twitter Instagram etc
Forums– Forums are a great way to immerse yourself in a community and promote you content. Just make sure you don't spam!
Advertising platforms– This is a great way to promote articles on your blog for money. Promotion mediums include AdWords, Pinterest ads, Taboola.
These are all great ways to get your blog out then, the process of getting people to your site consistently will take some work but you do you reap the rewards!
How To Make Money  Blogging
One of the great things about having a blog is that there are a whole host of ways in which you can make money.
Let's take a look at some.
1. Sponsored Blog Content- Writing a dedicated post or mentioning a brand on your blog for money.
2. Affiliate programs– An affiliate is someone who promotes products and/or services for other companies in exchange for a commission.
3. Blog Advertisements– By putting ads on your site, you'll get paid every time a desirable action happens. A platform like Google Adsense is great for beginners.
4. Sell Online Courses- Digital products, particularly courses are a great way to make money from your knowledge. You can sell these courses an infinite amount of times and you don't even need to store it!
The Best Plugins
The last step in learning how to create a blog has to do with implementing plugins.
Plugins are exactly as they sound, additional software that can be integrated into your blog.
To access them simply hover over the plugin button and you'll find you can view your current 'installed plugins' and 'add new' to search for more.
To search for a new plugin all you need to do is go to add new and then on the right-hand side you'll see 'search plugins'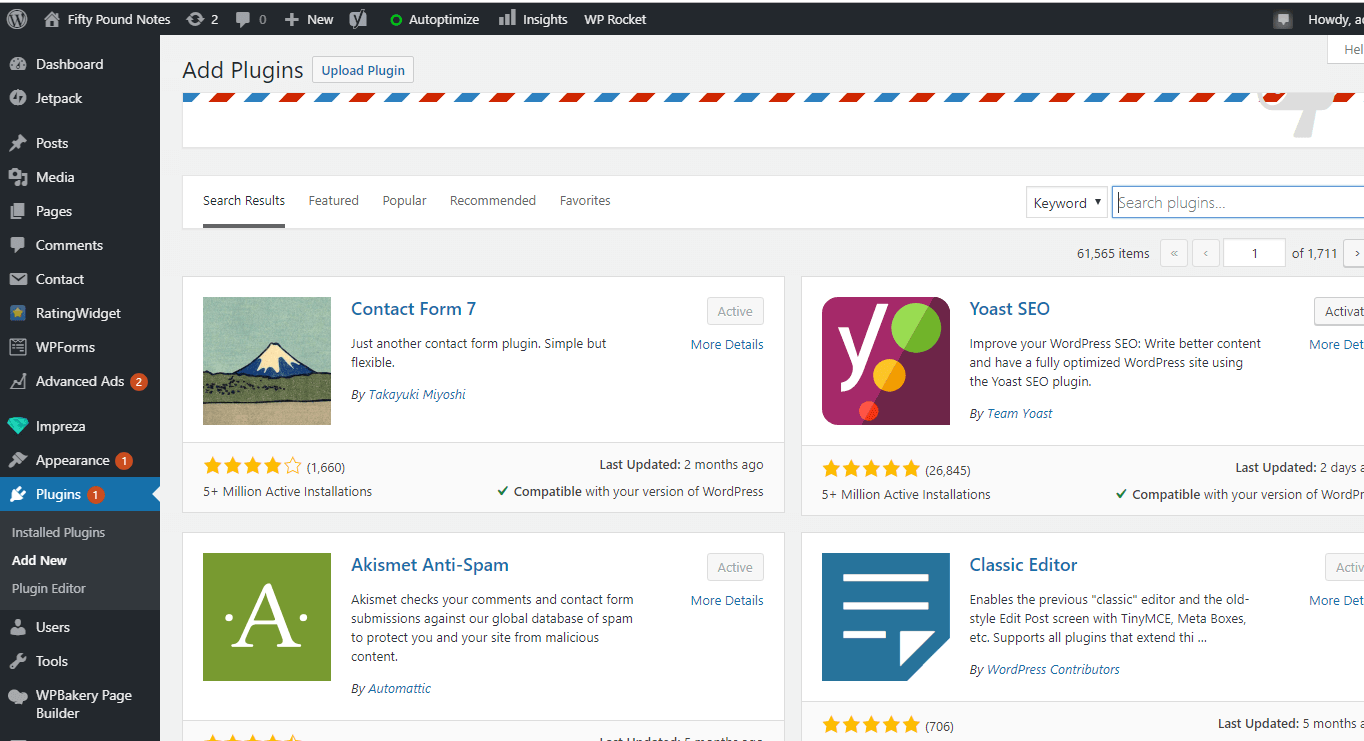 Although there are tens of thousands of plugins out there to choose from, here are a few I recommend when your first getting started:
Yoast– Helps with all-things SEO
Jetpack- Bring a whole host of feature in one place (including monetization etc)
MailChimp- helps you build an email list
Securi- Site security
Wp-fastest cache- Improves site speed
The other apps are all optional and you can choose which ones you think are important for your particular blog.
Final Thoughts On Creating A Blog
So that's it you have just learnt how to create a blog!
I hope you found this helpful, it took me a great deal of time to put this one together.
As promised here is your bonus when you sign up for our email list 🙂.
[convertkit form=2138504]
If you are interested and want to support The Money Equation, consider checking out some of our previous posts.
Money management app reviews:
Note: If you're stuck don't give up, you can always send me an email.
Dan@the-money-equation.com
Put the subject line as 'Need help on how to create a blog'
I'll do my best to reply ASAP
Also if you think this guide on how to create a blog had anything missing, be sure to comment below so I can make necessary improvements!