In this entry, I'm going to walk you through some of the best side hustle ideas to help you get started.
They'll be at least one option for everyone, no matter what your interests are.
You can then take the examples I've given, personalise them to suit you and then you can start earning!
Just to be clear, a side hustle is defined as a type of employment taken up in addition to your full-time job.
A side hustle is:
Something you have control over
Different type of work to your day to day job
An asset that you built yourself to support your current income
A side hustle is not:
Something that drains you without a substantial reward
A second job
A hobby you do with no intention of making money from
Now that's cleared up, we can get started.
Start Blogging As A New Side Hustle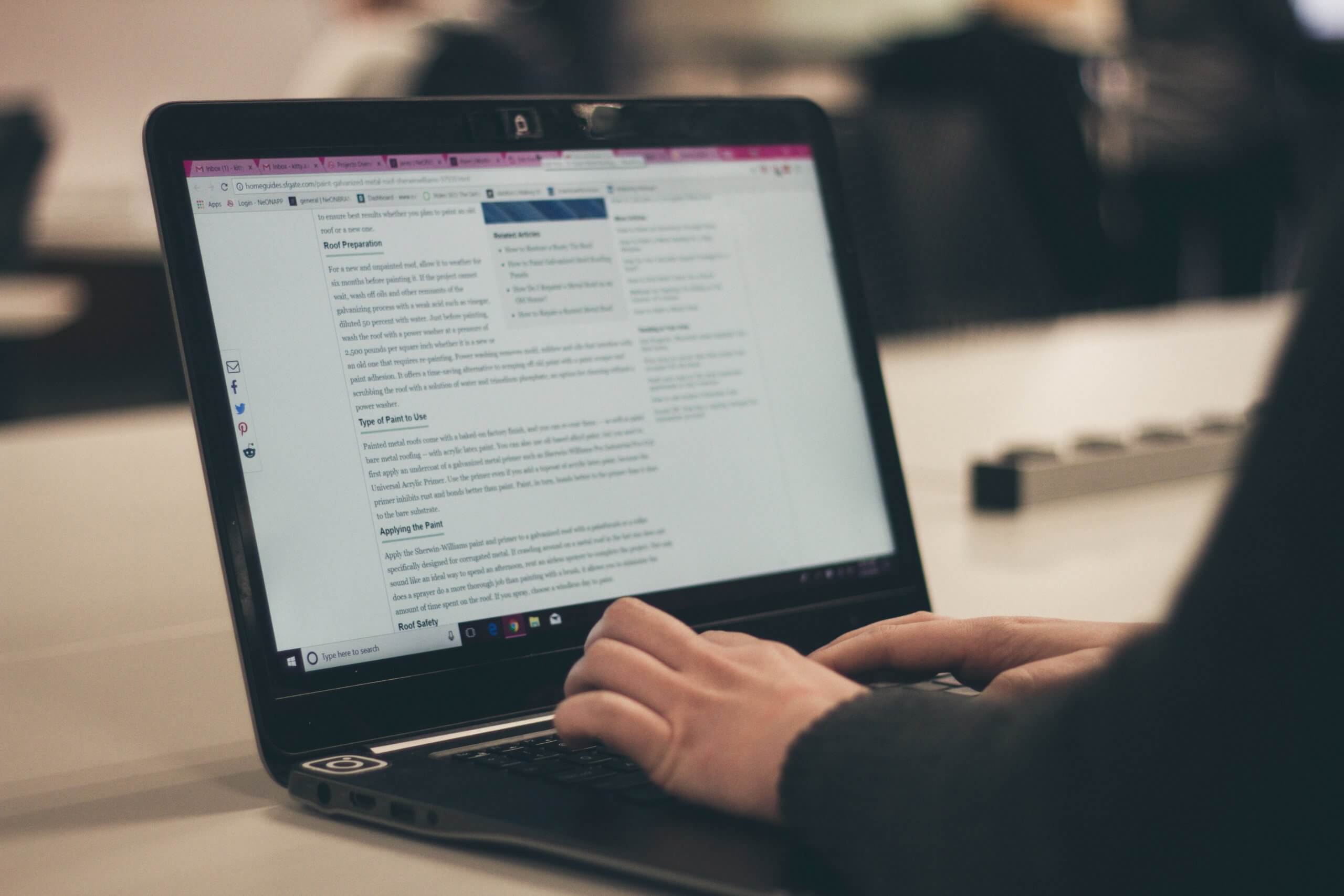 Potential Earnings: $10,000/month
Creating a blog is perhaps one of the most profitable and rewarding side hustle ideas on this list.
It combines your knowledge on a topic you are passionate about with learning what makes a blog successful.
Profiting from something you enjoy talking about is as good as it gets!
Plus creating a community of like-minded individuals through your content has many perks too!
You don't even have to know everything about the topic, just make sure to do the research beforehand.
Content is king and readers will be able to see through you if you're just 'winging' it.
If you're interested, check out my article on how to create a blog that will get you started for less than a coffee a month.
Make A Book
Potential Earnings: $5,000/month
Much like the first side hustle idea, creating a book is a great way to profit from something you're interested in.
With an ever-growing market for books, both hardback and Ebooks, it's hard to not consider this side hustle idea.
Creating a book is more so an investment of time than it is money, taking anywhere from a few months to and a few years to complete.
Having said that, profitability mustn't come to the forefront of your priorities when writing as it may harm the quality of your work.
If you are looking for a side hustle idea that is extremely fulfilling then I couldn't think of a better option on this list.
You don't even need an individual publisher as kindle self-publishing allows you to upload your book to Amazon.
You get great exposure to a large amount of traffic for your book at a 30% commission rate.
Matched Betting (Uk only)
Potential Earnings: £500/month
No risk Matched betting doesn't necessarily have the longevity of the other options on this best side hustles list.
However, it does have the advantage of allowing you to earn right off the bat.
Matched betting is essentially a legal loophole that allows you to make money from free bets offered to you by the bookies.
You get the free bet by fulfilling the requirements, an example may be placing a £10 bet at odds of 1.5 or above.
After you place the bet, you place another one against your initial bet (called a lay bet) on an exchange website like Betfair exchange.
This means after the bet is settled you are entitled to the free bet.
All you do this time is to repeat the process with the free bet but with higher odds (to extract more profit) and wait for the bet to settle.
From the £10 pound example, you will make around £7.
There are plenty of bookies with promotions, particularly sign up offers (the most profitable) meaning you have access to a lot of potential profit.
I personally use profit accumulator to find the correct offers and also to use their special calculators to help you.
They also provide in-depth tutorials for 90% of the promotions they list.
You can get started for free and earn up to £80, after that it's only £16 a month to access all their signup and reload offers.
Be sure to check out my step by step guide on matched betting as it will tell you everything you need to know.
Proofreading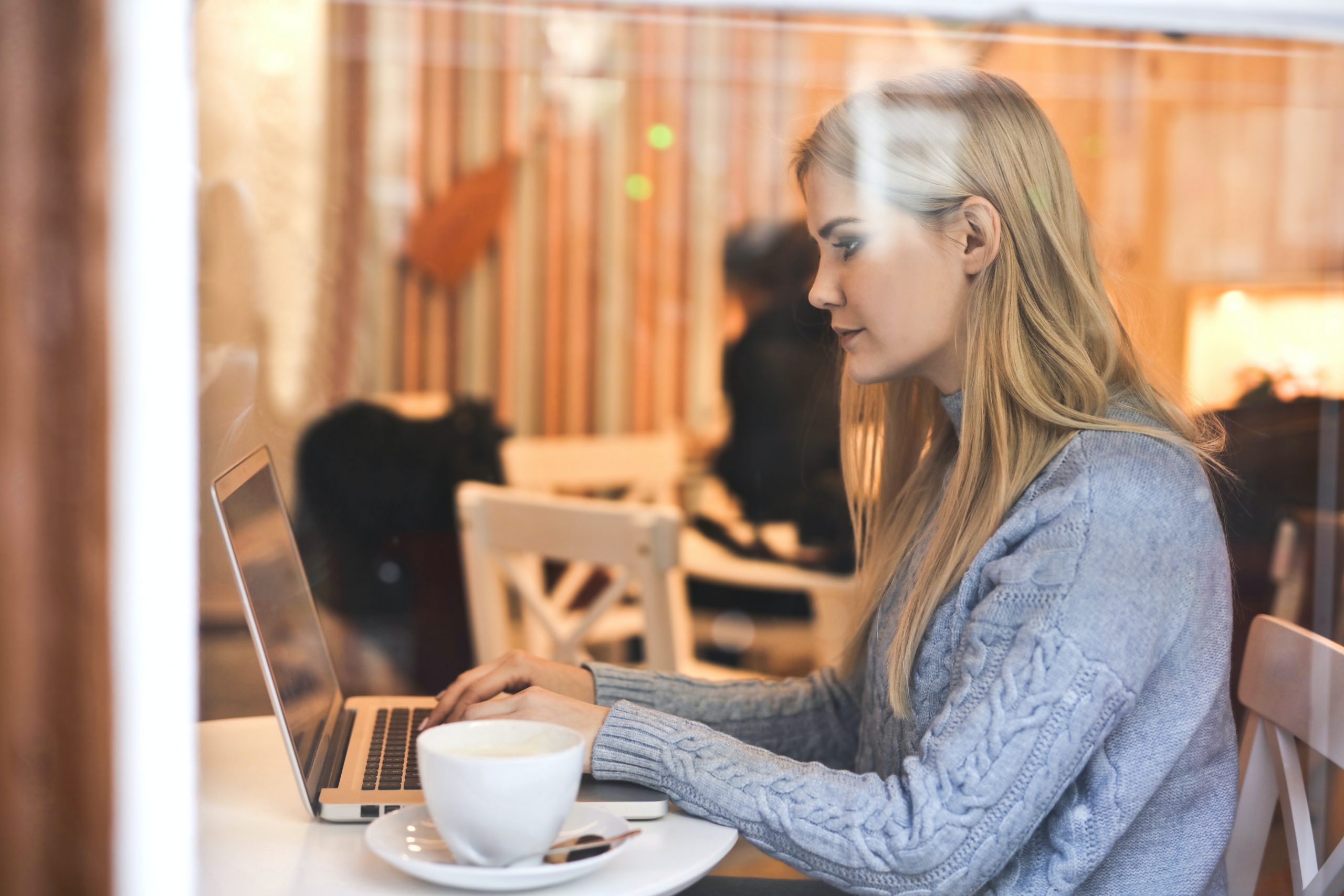 Potential Earnings: $3,000/month 
Have you already found yourself cringing at my terrible spelling?
If so, taking up proofreading as a side hustle could be a good option for you.
Proofreading takes place just before the publishing of an article to make sure everything is grammatically correct.
This ensures publications won't receive emails from readers telling them to brush up on their spelling like I do every day.
(Note to self: Hire a proofreader)
But in all seriousness, you can earn good money on the side as a proofreader, contrary to popular belief.
If this is something you're interested in, I've found a great introductory workshop you can watch for free!
Web Development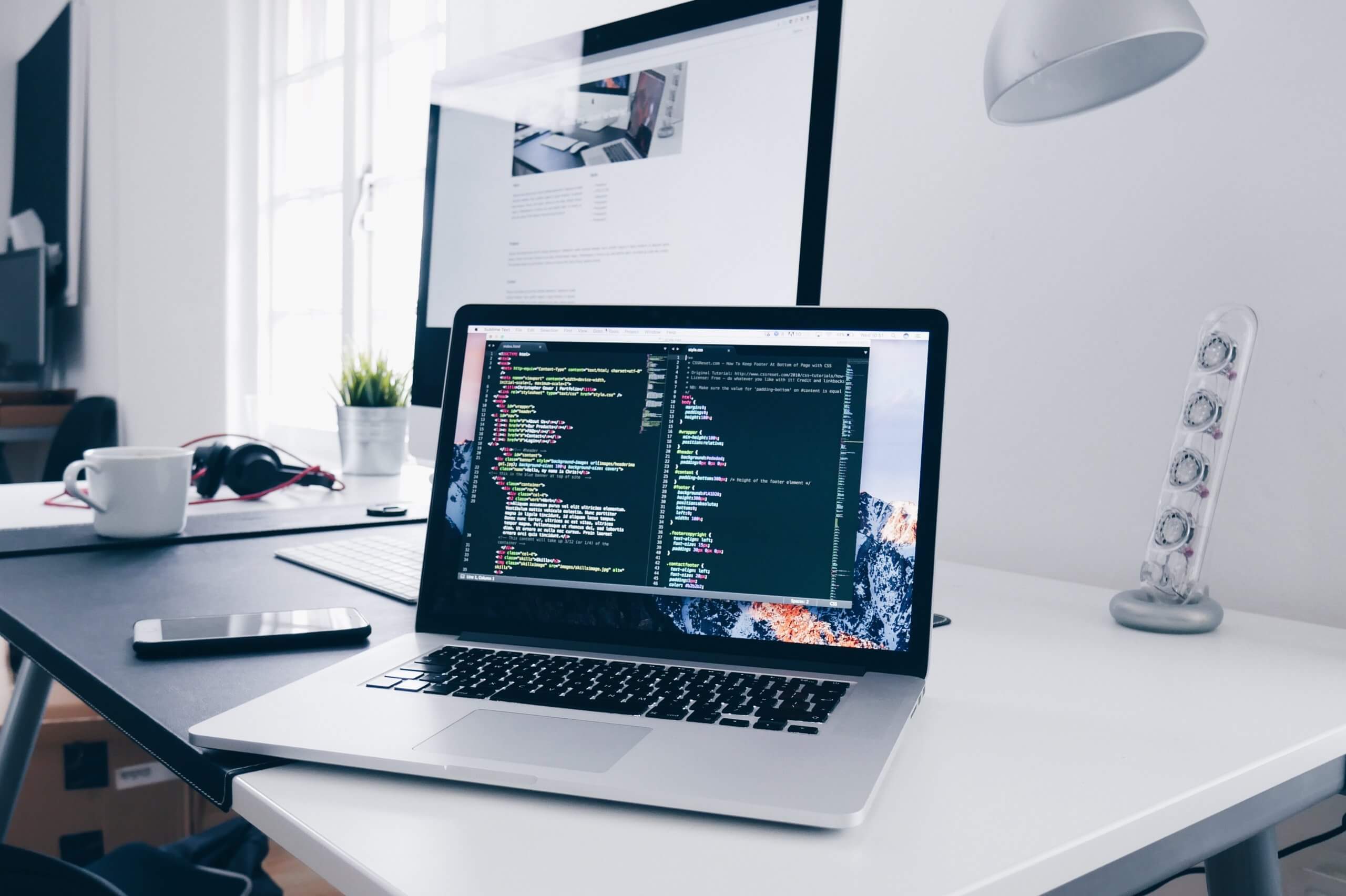 Potential Earnings: $5,000/month
Do you have existing tech skills or even an interest in this field?
If so, this could be a good option for you.
Let's face it, the internet is going to take over in the coming years (if it hasn't already).
With this in mind, side hustle ideas involving web development of some kind would be wise.
Options include:
Website building
Coding
Search engine optimisation
Programming
Hacking (yes this is a real job)
If you already have existing knowledge and skills I recommend creating services on freelance sites like Fiverr or Upwork.
These sites grant you the flexibility you need to get up and running.
What about if you have an interest in web development but don't have much knowledge?
There are plenty of courses you can find, ranging from beginner to advanced.
Here are a few courses you should look into.
Coding course:
Website development course:
Search Engine optimisation course:
Amazon FBA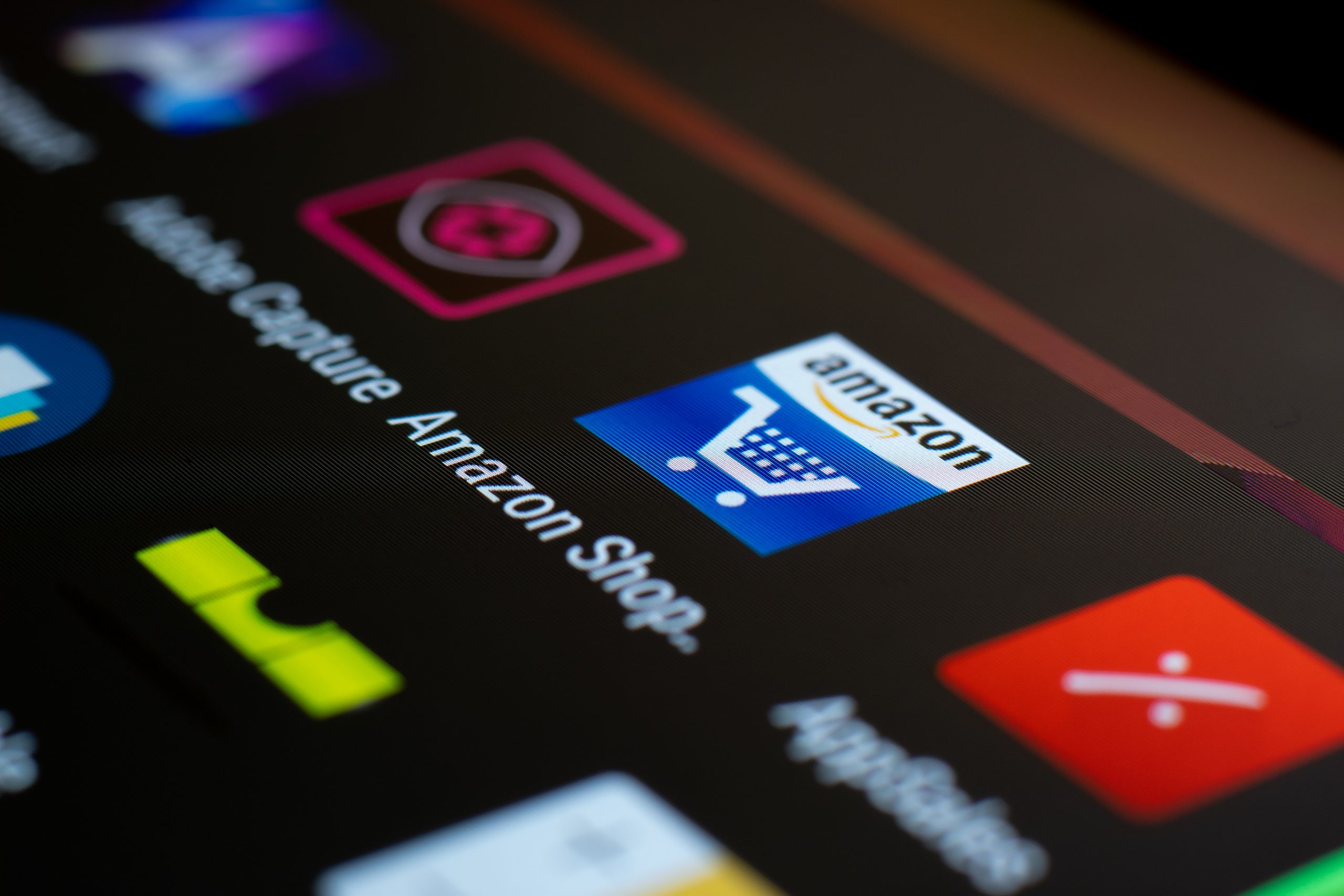 Potential Earnings: $20,000/month
We have all heard of Amazon, it's been a household name for years and as of last year, has a market value of 1.5 trillion dollars.
Not bad!
With this in mind, it seems logical to leverage the audience base and customer service skills.
Aside from Kindle Self Publishing, Amazon FBA (fulfilment by Amazon) is a great little side hustle idea.
It is exactly what it sounds like, Amazon taking care of shipping, customer service and storage for your product.
Speaking of products, you can design your own or taking an existing product, make it better and then create a brand around it.
What's great about designing or improving a product is not only the chance to be creative but also to be a problem solver.
You won't be hard-pressed to find vast amounts of free content on Youtube about FBA, this will be the best place to start.
App Development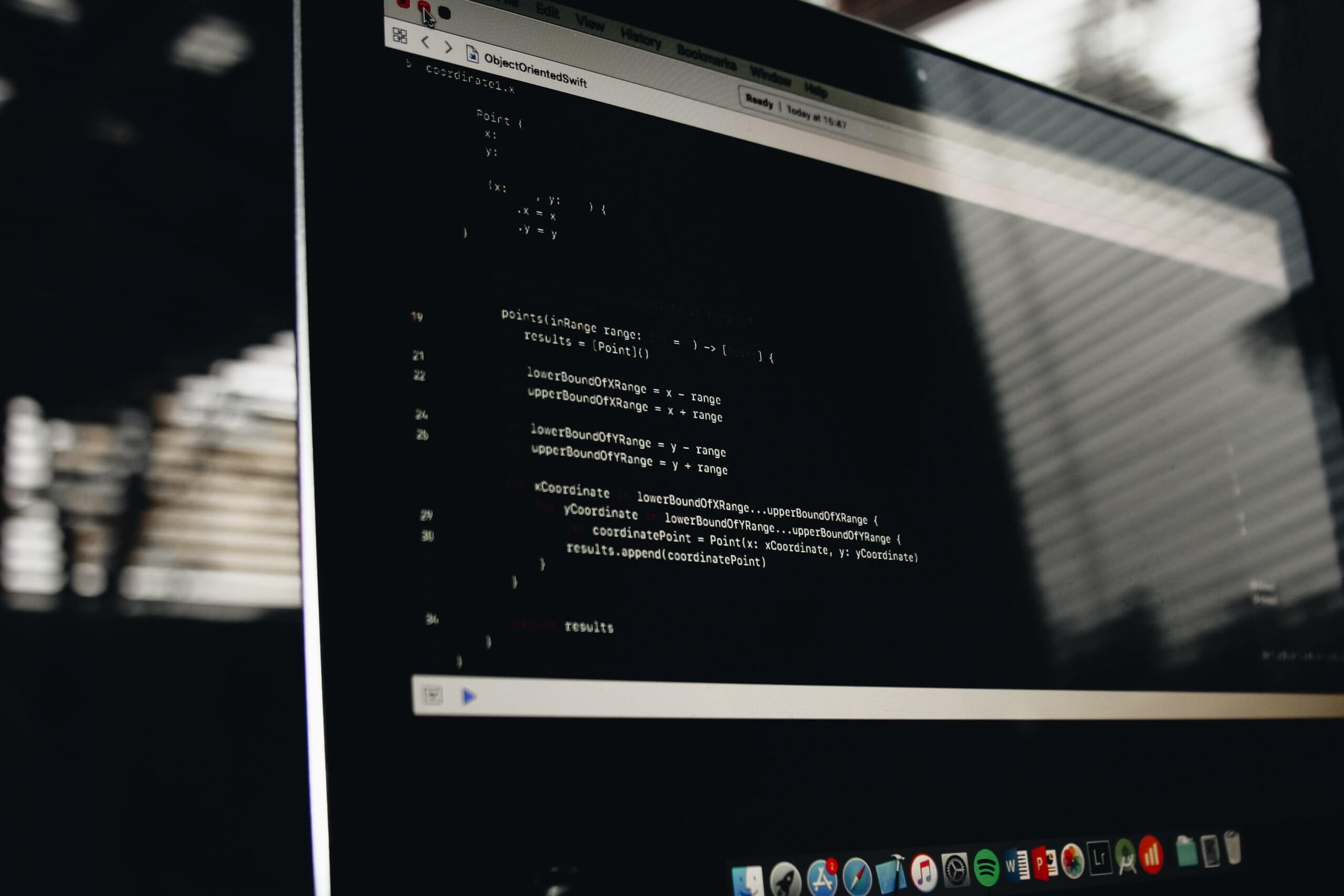 Pontential Earnings: $5,000/month
The first pre-installed apps (calculator, files etc) came readily installed on an early smartphone back in 1983.
Knowing this, It's hard to believe that AppStore did not even exist before the 10th of July 2008 with the birth of the iPhone 3G.
It's fair to say we have come along way since then, in 2017 there was a total of 178 billion app downloads.
That's roughly 25 app downloads per person on the planet today.
But enough with the facts, let's talk about this as a side hustle idea!
If you already have pre-existing skills in software then that will give you a big boost in getting started.
A big misconception about apps is they are all extremely hard to make, requiring a lot of money and contacts.
Now I'm not saying this is the case for all apps, there are certainly lots out there that required exceptional software skills and deep pockets.
But you will find the most popular apps are typically the most simple.
Games that are easy to understand and addictive make for a successful, long-lasting app.
Just look at games like Flappy birds, Crossy roads and fruit ninja.
Extremely addictive, easy to understand and not as technical as you may think.
When it comes to creating an app, there are a few avenues you can take:
Dropshipping
Potential Earnings: $10,000/month
Dropshipping is simply buying and selling of products online.
Much like Amazon FBA, you can create your own product/brand or you can take an existing product, improve it and sell it on.
The big advantage of dropshipping is you do not need to keep any inventory if you are using an existing product.
If you design your own product you may need to hold the inventory, unless your manufacturer is kind enough to hold the inventory for you.
Popular manufactures/product sourcing sites include:
In terms of your site, you can have one up and running in less than 10 minutes with sites such as:
Free resources that can help you include:
Udemy dropshipping courses (Filter the price to free options)
Youtube (Countless Youtubers in this space)
Dropshipping blogs like Oberlo
Refurbish Electronic Devices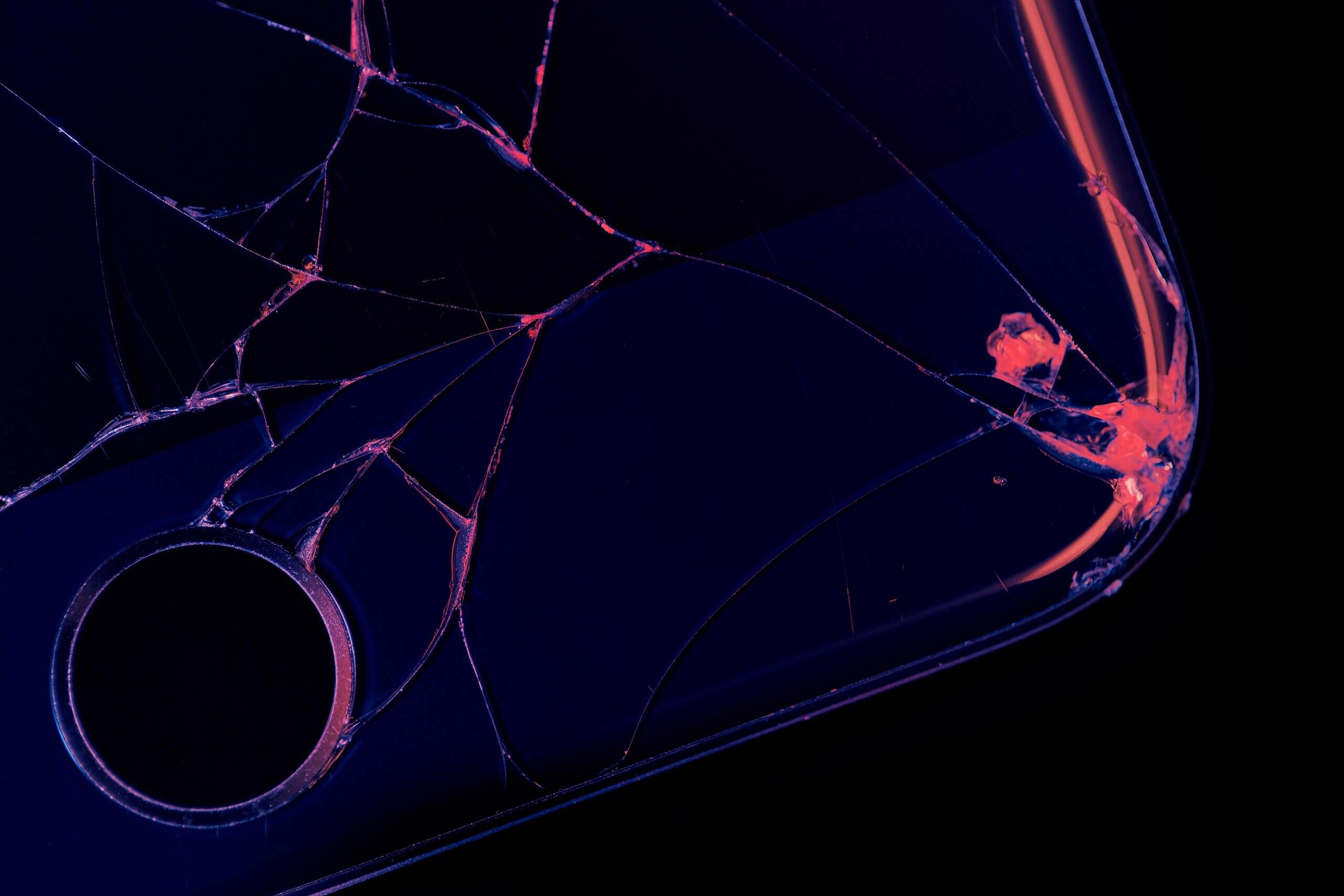 Potential Earnings: $2,000/month
Have you always been a bit of a tech wiz on the side or just possess a talent for mending things?
If so, refurbishing electronic devices can prove a lucrative side hustle idea for you.
Don't think there is enough demand?
I bet you could name me now at least 2 friends or family members that have a cracked phone screen.
Unfortunately, I am one of those people who drops theirs all the time (I must be cursed).
I remember on one occasion I went to a local phone repair shop to get a quote for a screen replacement for my iPhone 6 (which is pretty outdated now).
It was going to cost me £55!
I went home, had a look at screens online and realised I could buy one for £15  and fit it myself with a tutorial I watched on Youtube.
So not only did I save £40, but I learned how to fit them and got it done within 15 minutes.
Now that is just a phone screen, think off all the other faults that occur with our electronic devices.
What's funny is that 9 out of 10 of these faults are quick fixes.
It's easy to see how you could undercut local stores whilst still retaining a healthy margin.
Once you've improved your knowledge you can scale up to buying faulty devices, fixing them and then selling them on.
That model allows you can take advantage of the steep decline in price!
As long as technology is around, there are going to be people who need their devices fixing.
If it's something you're interested in, why not give it a shot.
Take Up Investing
Potential Earnings: Unlimited
Now if you are looking for a side hustle that perhaps isn't as time-consuming as the rest, investing could be a good option.
Investments will require you to actively learn about global economics, focusing on areas such as excelling businesses, technology and emerging markets.
This means you get the freedom to pursue investments that interest you as well as keep up to date with the current economic climate.
The investment will always come with risk which varies depending on which vehicle(s) you use (bonds, commodities, stocks etc).
But like I stated earlier, once you make any given investment you can almost take to the sidelines and watch them develop over time.
This means your money will make money for you!
Of course, before you delve into a commitment such as this, it's wise to gain a solid understanding of what you're pursuing.
Many people have regretted throwing their money in the hat impulsively due to good feelings and hunches.
The right knowledge will help with the right decisions and with mitigating risks.
Learning about historical trends and market influences is not only crucial but actually pretty enjoyable.
The ever-fluctuating gold price, for instance, is extremely interesting when you understand its history.
It's a volatile market and one that could land you a lot of money if you do it right!
If you are interested but don't know much about investing, here's a series of great books I have read over the year to help you get started:
How to own the world (Andrew Craig)– Great book to get started as it explains all the different investments vehicles as well as other contributing factors such as inflation etc.
Investing Demystified (Lars Kroijer)– All about a rational and simple approach to investing using bonds and equity.
The Little Book Of Common Sense Investing (John bogle)-A classic guide to getting smart about the market, focusing on his proven strategy of his using low-cost index trackers to turn a big profit.
The Ivy Portfolio ( Mebane Faber & Eric Richardson)-Step by step guide on how to mimic the highly successful Harvard and Yale portfolios.
The variety of books here should be able to give you a well-rounded overview of investing to begin with.
Related:
Create A Niche Site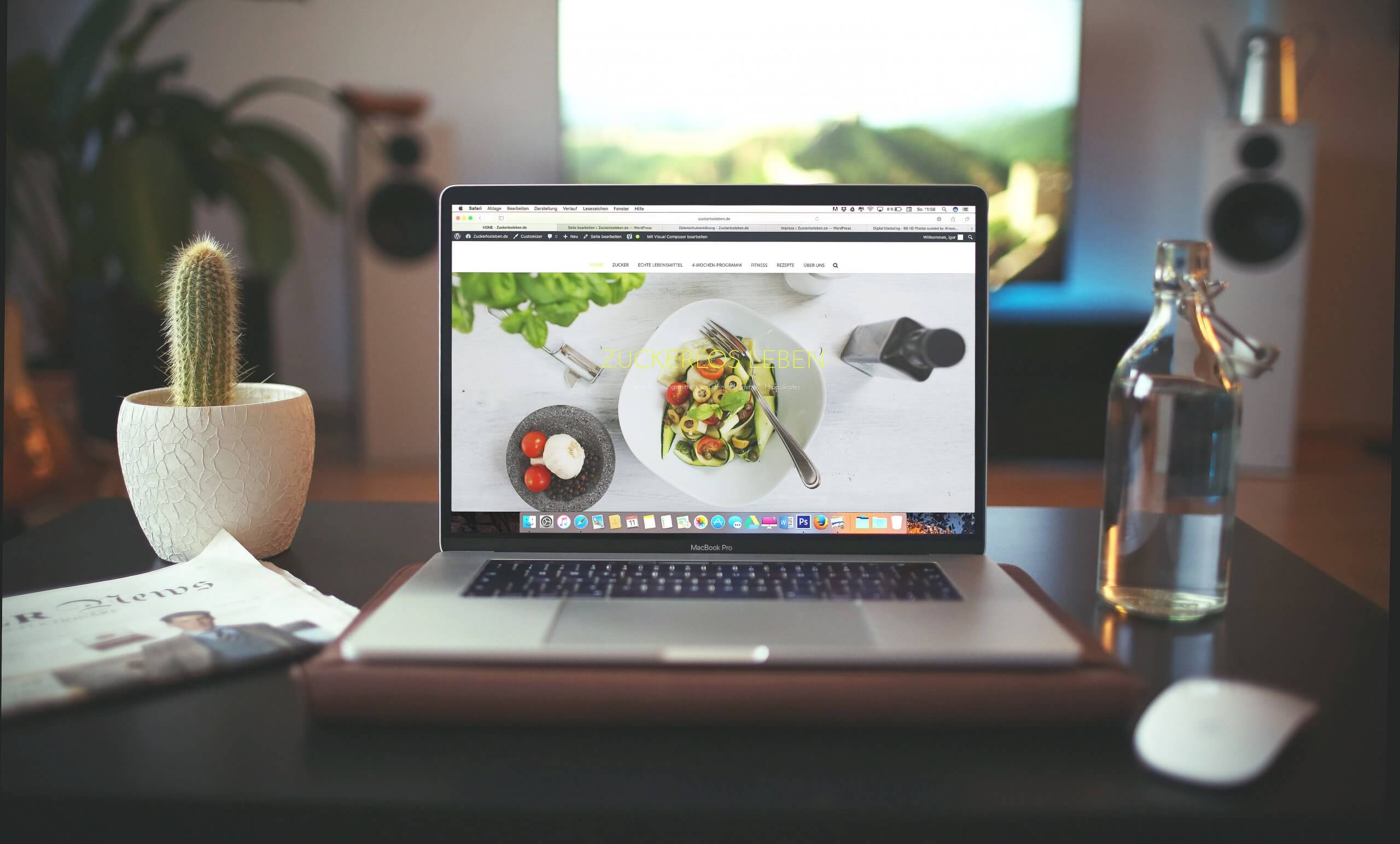 Potential Earnings: $5,000/month
A niche is simply a specific topic (that you are interested in) that you can design your site around.
That niche will appeal to a certain audience, which can be good and bad.
It can be bad if the target market is too small, making it hard to connect yourself with viable customers.
The good thing is the more specific it is, the more that the market will relate/connect with.
So it's important to find the right balance!
Niche sites, like blogs, connect you to a community of people who share the same interests as you.
Having a site of this nature has various scalable routes including creating books, products and/or courses on the particular topic.
Say for example you may be passionate about Line fishing, it's a specific style of fishing to attract a niche group.
Yet, it still leaves the door open to the rest of the fishing community.
You can then create a site around it posting tips, tricks and pictures of recent catches.
Once you develop and start to expand your community, you can branch-off into selling products like a dropshipping site.
Tip: Appeal to related pages on social media, local fishing businesses and pay for ads on search engines like google.
Dog Walking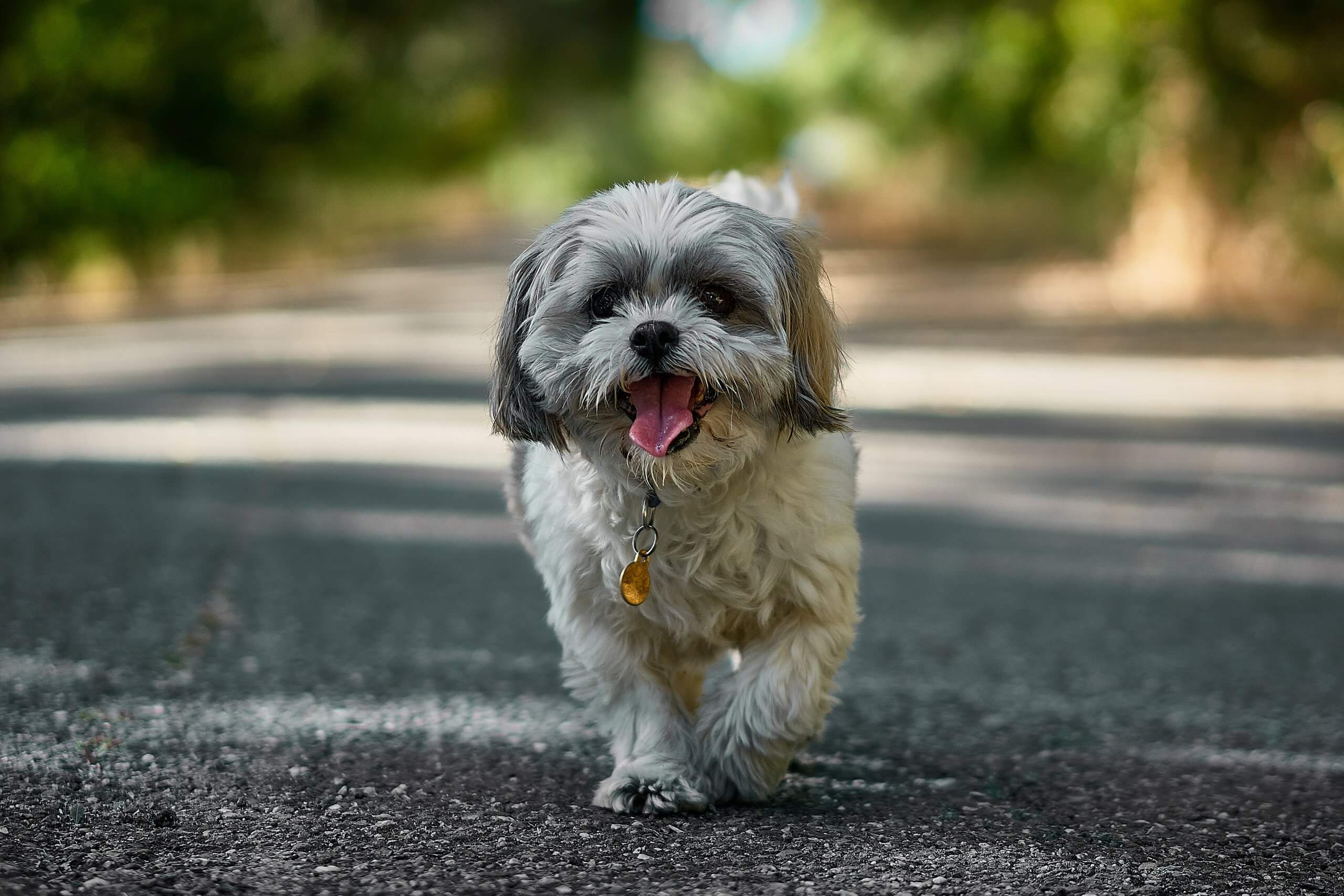 Potential Earnings: $400/month
I couldn't leave a choice for animal lovers off the list.
So it's the return of the old classic, dog walking!
Now of course this option may not be eligible for you currently due to the pandemic, but it's good to have it on your radar for when restrictions ease up.
This tried and trusted method isn't likely to be as profitable or scalable as some of the other options on this list, but it is likely to be more pleasurable!
The ideal market for you is likely to be the elderly, disabled individuals or frequent travellers that are not always able to take their dog out for a walk consistently.
There are a handful of sites that will help you connect to these people, some of the best I have come across are:
Find A Side Hustle In The Travel Industry
Potential Earnings: $2,000/month
To make sure I appeal to a whole host of people I wanted to provide as many variations as I could in my best side hustle ideas list.
Travel wasn't initially on here, despite the fact this industry has a cult following.
This was because I wasn't sure there were many different paths within the travel market to make money from.
I wanted to find something more innovative/creative than just suggesting becoming a part-time travel agent.
In my research, I came across many cases in which people had created side incomes using travel.
A good example is that of Scott Keyes, a political journalist by trade but a passionate travel enthusiast in his spare time.
Scott did a clever thing by leveraging his passion for travel with everyone's desire to get cheaper flights!
He decided to create an email list that sent out details of cheap flight opportunities.
The list initially grew by word of mouth but the real breakthrough for him was a post on Forbes dedicated to his neat little side hustle idea.
Within the space of a few years, Scott grew his email subscriber count to over 275,000.
But how could he profit from this list?
Scott decided to create a premium version with better and more frequent deals for a monthly subscription fee.
By pitching this premium service to his already 'warm' audience, conversions came thick and fast.
It just goes to show you how helping vast numbers of other people through your passion can lead to great success!
Create Your Own Candle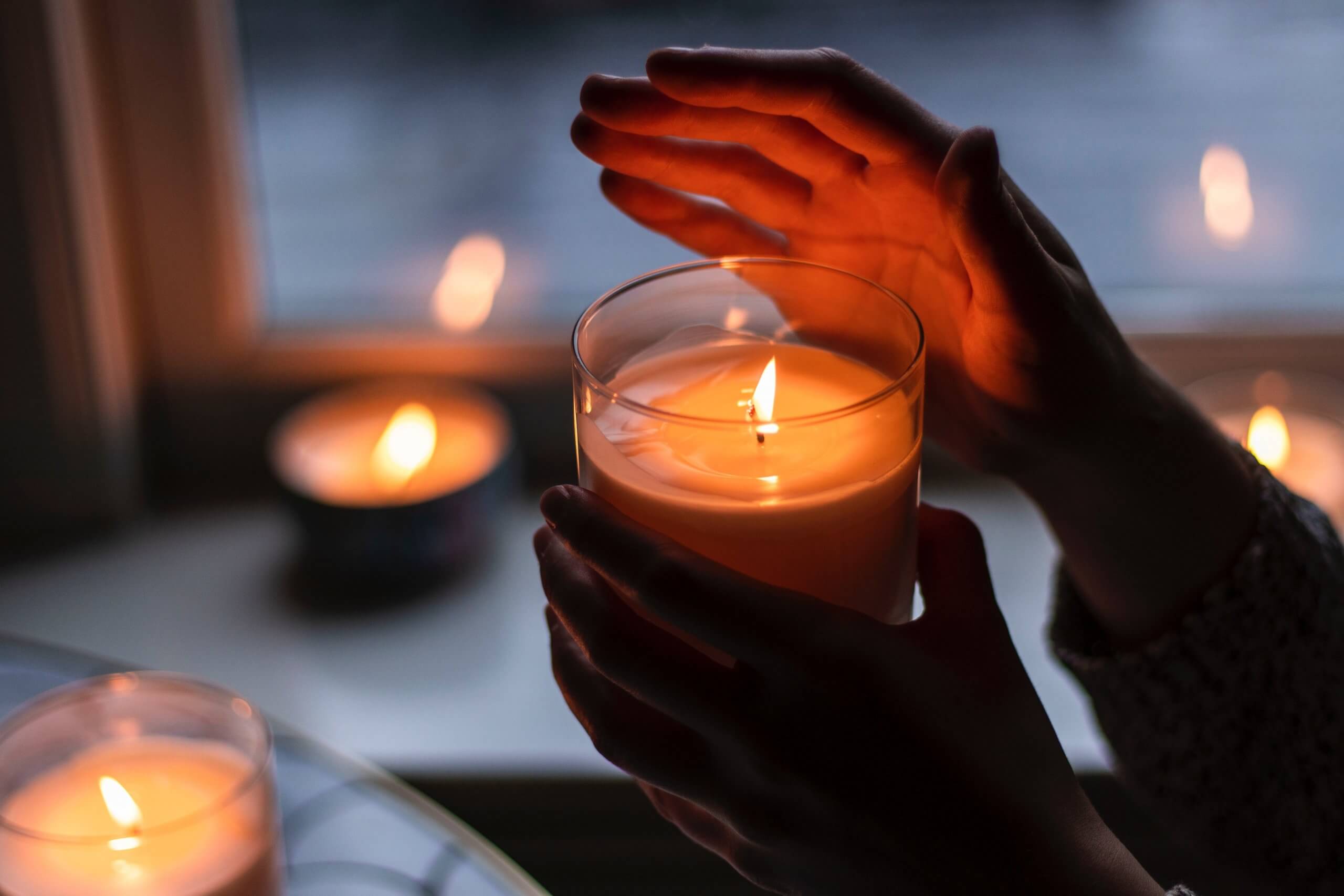 Potential Earnings: $1,000/month
Every home you enter, you can bet they have candles in some form or another.
It's not hard to see why when quality essentials oils can promote relaxation, reduce anxiety and also stress.
Candles also make great gifts/presents!
So owning a small space within the candle industry could be very profitable.
The case of Marc Gaskins comes to mind, who had no prior knowledge on how to make or scent candles.
He started by selling other people's candles and quickly realised it would be much more profitable to create a brand.
Marc would do this by leveraging a service I talked about earlier which was fulfilment by Amazon.
If you missed it, all it means is Amazon takes care of the shipping, customer service and storage of your product (for a cut of course)
Marc also sold his candles at markets, to friends and created personalised ones for newly-weds.
When entering a well-established market I will always advise you to have something that stands out about your products to give you the best chance.
So whilst doing some research for this piece I found that a lot of candle brands (including Yankee candles) use paraffin wax.
This is found to be toxic.
So make your brand around a safer substitute and make this obvious in the marketing.
I also found a market for vegan candles, which are fairly rare as most candles use animal fat (to harden) and/or beeswax ( found in premium candles).
So this could also be something to use to create a space for your brand!
Personal Branding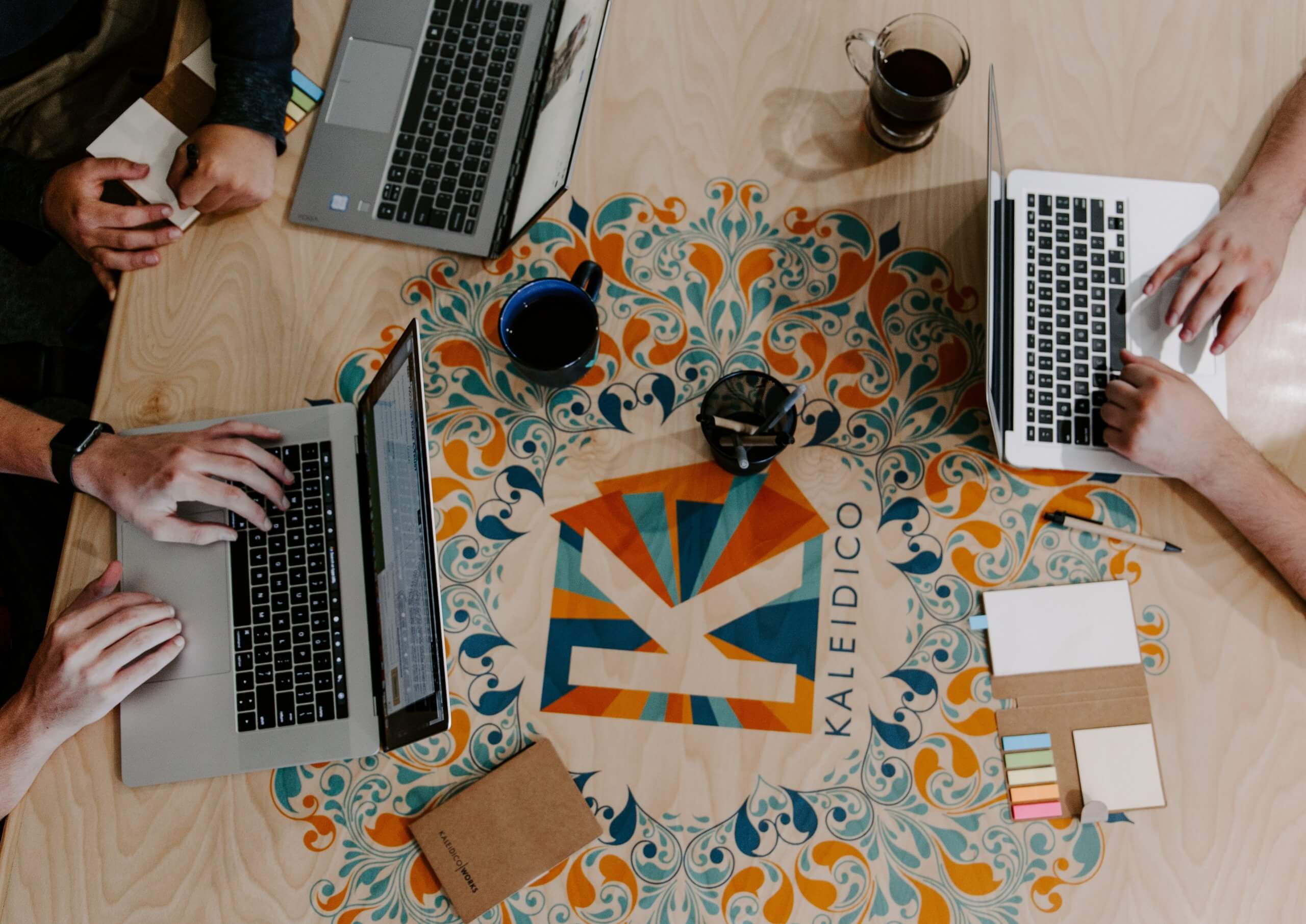 Potential Earnings: $1,500/month
I've touched upon this in some of the other side hustle ideas however it is an option in of its self.
You can pursue not only branding any product you may want to create but also branding for other people.
If you understand target markets and have a creative side to you, designing branding for companies could be a good option.
This, of course, means you can exercise your creative capabilities fully- giving an emerging company identity in their market.
You could get started on sites like:
Fiverr
99designs
Peopleperhour
If you would like to develop the required skills there are courses in photoshop such as:
Or even illustration, my favourite is:
Create A Side Income As A Personal Chef
Potential Earnings: $2,500/month
Have you ever felt like Gordon Ramsey at times?
Not because you swear a lot but because you have created some great dishes.
Becoming a personal chef may be something that you should consider then.
The great thing about being a personal chef is the flexibility, not with just the days you work but also with what you cook.
You may have requests and exclusions of certain foods but you are going to have more freedom than restaurant chefs.
Create a foundation by cooking for friends, developing your skills further and spreading your name.
Word of mouth is the most powerful marketing tool for a personal chef!
You could even get together with a friend who is good at cooking to create a small business which will increase your local presence and scalability.
If you have a qualification in catering, here are a few websites that could be of some help to you:
Create Your Own Ice Cream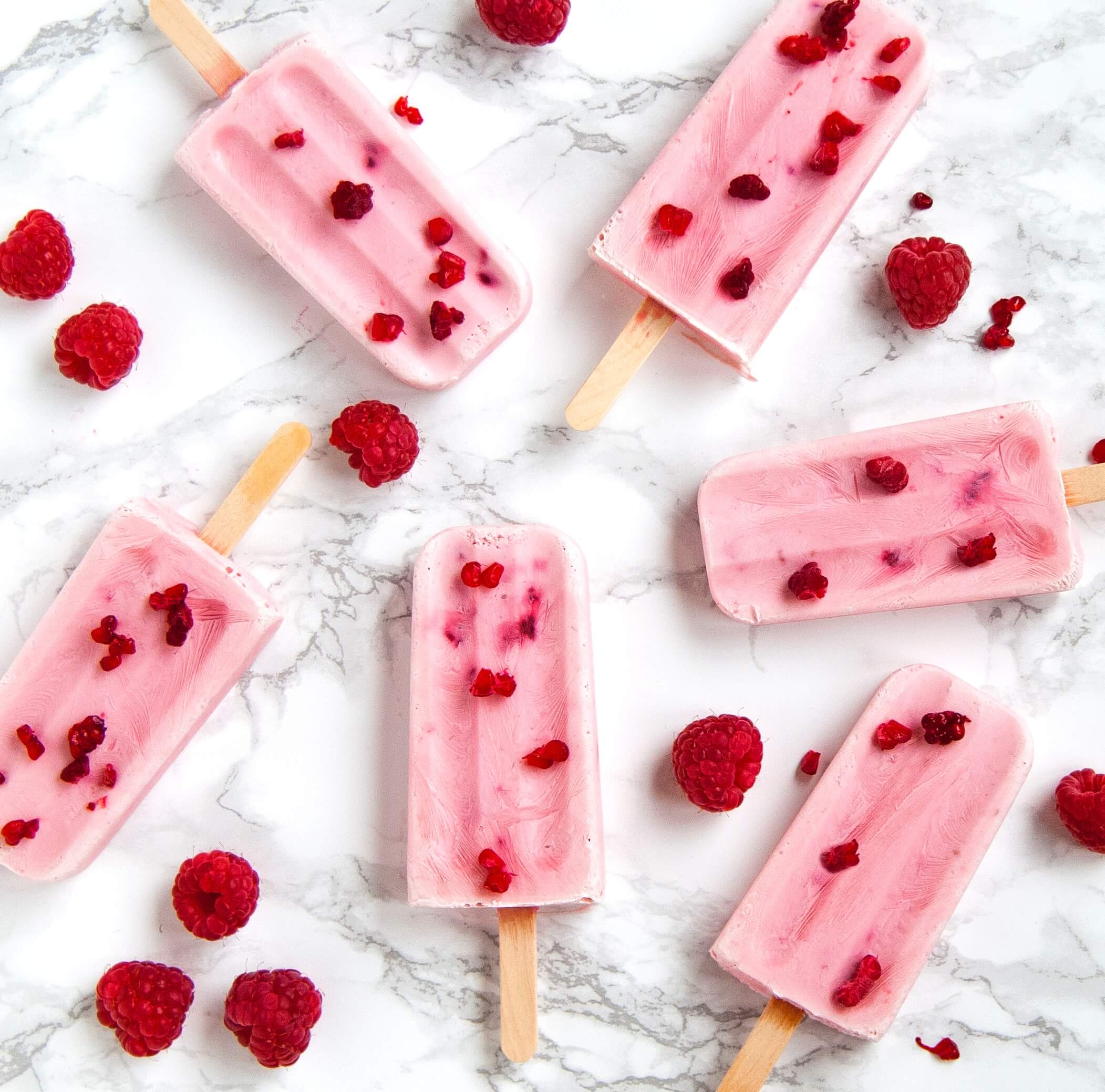 Potential Earnings: $500/month
I don't know about you, but I am a big fan of ice cream.
Once upon a time, this used to be a luxury only available to those who could afford it.
We are fortunate in today's day and age that you can go to any supermarket and pick up a variety of flavours from a host of brands.
Now I know what you may be thinking, doesn't that mean the market is going to be saturated?
The answer is yes if you are talking about conventional ice creams- at least in my opinion.
But what you can do is create a space in the market if you can bring something new to the table.
Whether that be unheard of flavour combinations, gluten/dairy-free routes or versions for vegans.
Here are a couple of things that would be in your favour if you started:
Homemade tag (if you decide to do it alone)
Take advantage of local ingredients
You'd be a small, independent brand (makes you products more exclusive)
You'll need to be innovative and experimental, so it won't be easy but it will be very tasty!
Handmade Goods Using Etsy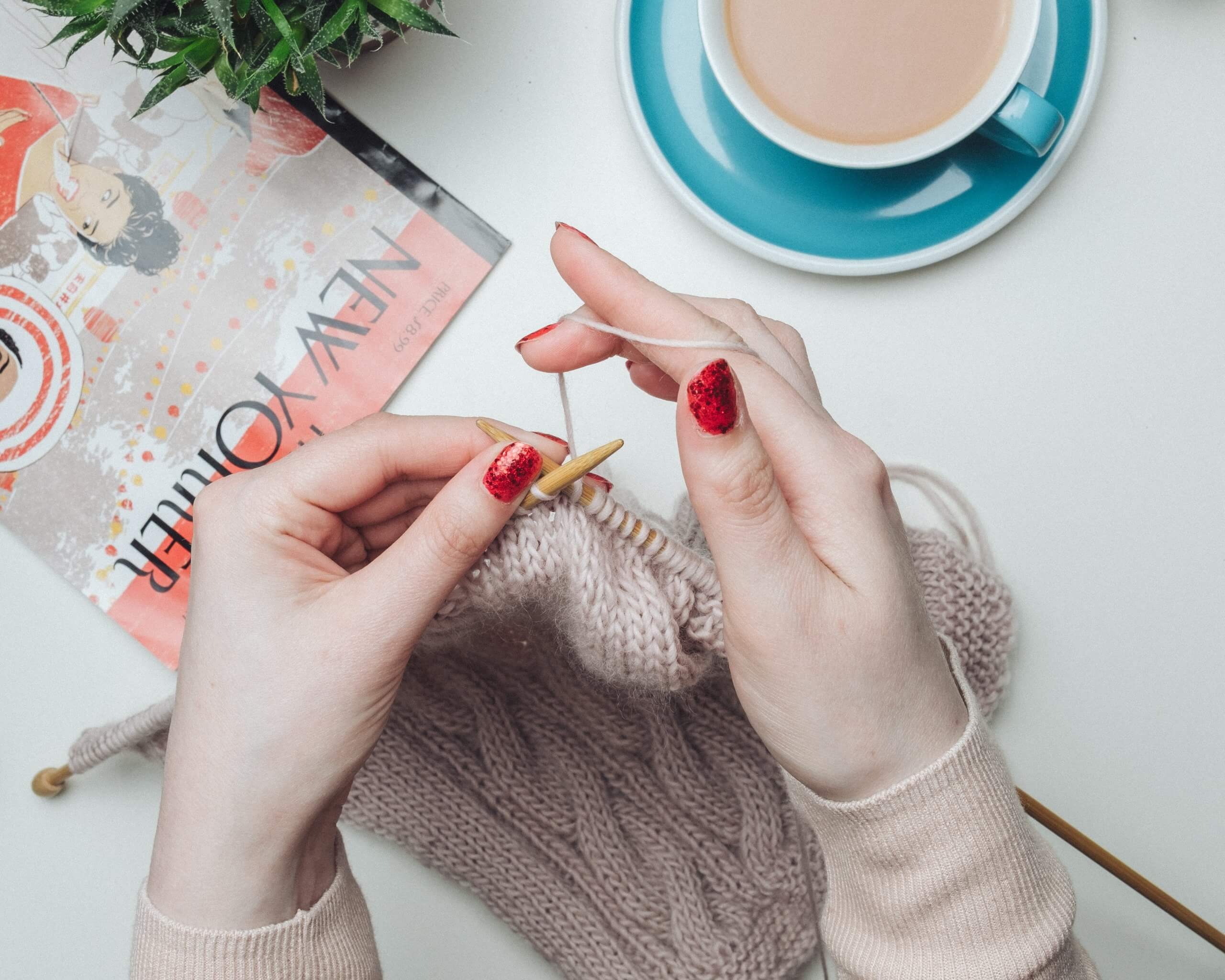 Potential Earnings: $2,000/month
For my creative readers, the option to sell handmade products on Etsy could be the perfect fit.
Etsy describes itself as a global marketplace for creative goods; anything from unique handcrafted pieces to vintage treasures.
What's great about handmade goods and what subsequently makes them quite lucrative, is their exclusivity.
Not to mention the effort and love that goes into making them!
You are much more likely to receive a premium for something that is made by hand, contrary to popular belief.
If you are fortunate enough to have a mind that is endlessly creative, working on this side hustle would make every day different.
A great success story that comes to mind involving this side hustle idea is that of Jennifer Brown.
As someone who has always been involved with DIY, her friend one day introduced her to Etsy.
Browsing through some of the listed products she realised that she could make a lot of the handmade lighting items.
She sold on a small scale for a while making money here and there, but what excited her was the potential earnings if she invested more of her time.
Fast track to now, Jen makes multiple 6 figures a year after transitioning full time from her last job to this.
She turns $10 worth of supplies into $300 light structures for fun!
Not only does she sell on Etsy but now has her website hangoutlighting.com, where she displays her pieces for premium prices.
Tour Company
Potential Earnings: $1,500/month
Are you an avid lover of museums?
Or perhaps you are fortunate enough to live in a town or city with a strong heritage that you are passionate about.
Whatever the case may be, setting up tours could be a great side hustle for you.
Tours/guides are almost simultaneously tied with tourism, a mass of people looking to learn about different cultures and historical backgrounds.
Here is where you come in, by fulfilling the needs of these people you also get to talk about something you love, a great combination.
The case of Nick Gray shows the natural progression of merging his love of museums with semi-private tours.
Nick started by doing guides for his friends and family for free, which lead to the word spreading about his knowledge on the local museum (metropolitan museum of art).
Over time this built up and he began to gain traction through blog posts on his tours.
He decided to start earning money from his guides by charging $59 per person in public tours and $99 a person for private tours.
He financed all his startup costs and website with the money he obtained from tours.
This was the first big step in expanding his business, which he named Musuemhacks.
To grow further he hired part-time guides in other parts of the country which also had famous museums.
Thanks to his website, he was able to organise these events regularly.
Museums were happy to facilitate these external party tours set up by Nick as he would pay the museum a fee for each customer he brought in.
3 years down the line Nick now has sixty plus employees and is bringing in 7 figures a year.
Create Your Own Sauce
Potential Earnings: $500/month
Sauce is a French word taken from the Latin salsus, meaning salted.
Pointless fact out of the way, let's get into why creating your own sauce could be one of the best side hustle ideas for you.
Sauce is apart of all food culture, household brands like Heinz, HP and Hellmans are present on most dinner tables in England.
With so many well-known brands, at first sight, it may be hard to see how you could ever penetrate this market.
The key is to own your own space within the market, whether that be using exotic flavours or providing healthy alternatives to common flavours.
It's well known that sauces like ketchup are high in sugar, so you could make a healthy alternative?
An example of success that has come from the exotic flavour route is that of Keith Graham, better known as Levi roots.
He appeared on the popular tv show Dragon's Den for an investment of £50,000 in his new sauce.
Within the sauce include ingredients such as red scotch bonnet chilli, ginger puree and cinnamon.
Fast forward to now his net worth is estimated to be £35 million, selling tens of millions of bottles a year in most major supermarkets.
The case of Erika Kerekes exemplifies the healthier take on classics such as ketchup.
She decided to create her own healthier sauces after being diagnosed with diabetes.
The first sauce flavour she made using fruit from her garden.
It was well-received by her friends and family.
She went on to experiment with different ingredients to find the right blends and consistency.
Once she was happy with the products she purchased insurance and had a graphic designer create her logo and subsequent branding.
She called it not ketchup!
Today you can find Notketchup on her website, Amazon and local restaurants.
All her sauces are sugar-free and come in a variety of different flavours including spiced fig, smokey date and 'blueberry' white pepper.
Subscription Box Service
Potential Earnings: $1,000/month
Subscription boxes through your door each month are becoming very popular and a great way for businesses to make some reoccurring income.
If you have a way to source products that you have an interest in and can package them to sell for a subscription fee, then you are in business!
Popular industries include cannabis products such as Delta 8 Seltzers and gummies, rare sweets and collectables.
A subscription box is a chance to connect with people who share a common interest or passion with.
A successful example I found in my research was a site called Candyjapan.
They, for a fee of $29 a month, will ship Japanese candy across the globe to you.
How cool is that!
The guy behind it all, Bemmu Sepponen, set the company up when he moved to Japan to be with his wife.
After he moved he wanted to set himself up a second income stream and found it by appealing to fellow candy lovers.
By capitalizing on people's love of sweets, he has created a viable business that now brings in $60,000 a year.
Conclusion On The Best Side Hustle Ideas
A side hustle is a great way to make money from creative/innovative ideas that revolve around someone you have an interest in.
I hope some of the ideas on this list appealed to you and have got your plotting your next steps!
If you enjoyed this post on side hustle ideas, I would be extremely grateful if you had a look through some of my other content on related topics such as: