Rakim Net Worth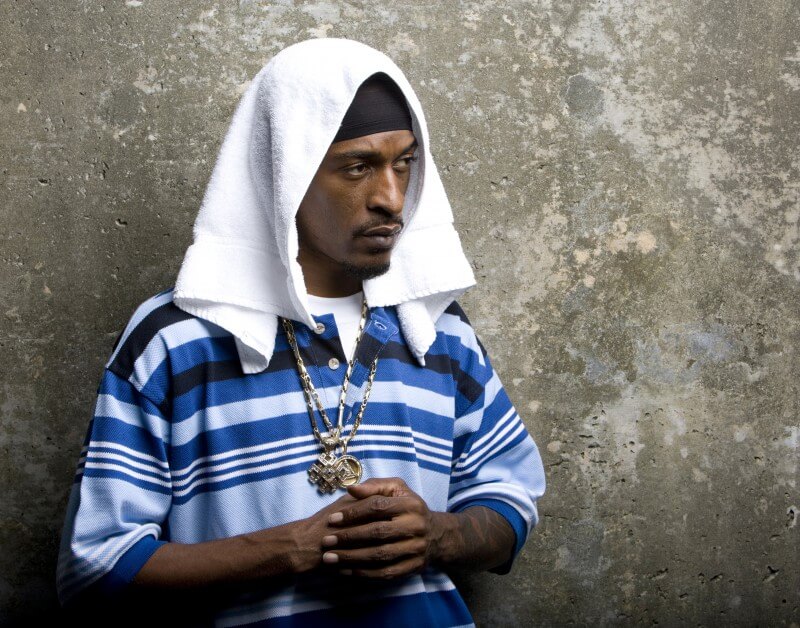 Better known by his stage name Rakim, William Micheal Gryphon is an American rapper originally from Wyandanch, New York.
Not only did MTV award his album 'Paid In Full' with Eric B the best rap album of all time but he also reached their number 4 spot for greatest MCs ever.
Besides being an iconic rapper in the street scene, he's also experienced a fair amount of success in the charts.
According to his Official Chart profile (UK), Rakim has had:
1 top 10
5 top 40s
over 36 weeks in the top 75s
Rakim Net Worth
Rakim net worth has come predominately from his endeavours in the music industry.
Musicians earn money through a combination of studio contracts, record sales and liver performances.
Rakim net worth is estimated to be between $5-6 million.
General Facts
| Net worth | $5-6 million |
| --- | --- |
| Occupancy | Musician |
| Nationality | American |
| Height | 6ft |
| Died | N/A |
| Born | 28th January 1968 |
| Age | 52 |
Life
William Micheal Griffin, better known by his stage name Rakim, is an American rapper who was born on the 28th of January 1968 in Wyandanch, New York.
Rakim would be involved in the New York rap scene from an early age and is said to have written his first rhyme at the age of 7.
Music was clearly a major aspiration for him as he would go onto produce his first live recording in high school.
(Side note: You rarely see someone from such an early age pursue a dream from start to finish successfully as Rakim did)
He would start initially with the name 'Kid Wizard' but later changed it to Rakim after being introduced to Islam in 1986.
It would come from his adoption of the name Rakim Allah.
Arguably the most pivotal point in his young career was meeting Loius Eric Barrier, better known as Eric B.
The two would first meet in 1986, unbeknownst to them at the time they would later go on to be branded as one of the best duos of all time.
The pair would produce no less than 4 albums together, the most notable being 'Paid In Full'.
Iconic songs on this album would include 'Paid In Full', 'I Ain't No Joke' and 'I Know You Got Soul'.
The pair would disband in 1993 and from here Rakim would go onto pursue a career as a solo musician.
Perhaps due to the legal issues, he was facing at the time with MCA (his record producer at the time), they would drop him in 1994.
Luckily he would manage to sign a deal with Universal Records where he could work on his debut solo album 'The 18th Letter'.
The album would be released in November of 1997.
It would be a huge success reaching the number 4 spot in the billboard 200 and becoming certified gold shortly after.
The next big move in Rakim's career signing to Dr Dre's Aftermatch Entertainment record label in 2000.
However, it was not to be as Rakim would leave the record label 3 years later due to differences with Dr Dre.
His album that he was working on at the time, entitled  'Oh, My God' would be shelved and marked a rougher stage of his music career.
(Note: He would later be able to obtain music from the abandoned project with the Aftermath label)
Inevitably Rakim would bounce back to 2009 with his album 'The Seventh Seal' despite planning to release it in 2007.
After a 10 year hiatus from releasing an album to the public, 'The Seventh Seal' would receive mixed reviews.
In 2012, to mark the 25th anniversary of their collaborative album 'Paid In Full', Rakim and Eric B would announce a special version.
This would include unreleased music from the duo.
Since this point, Rakim has released a few songs and stated on Twitter that he is collaborating with Eric B.
It will be interesting to see what moves he makes next in the coming years.
FAQS
Did Eric B And Rakim Get Back Together?
They reunited in 2017 to go on tour.
What Did Rakim Go To Jail For?
Failure to pay child support.
What is Rakim's Religion?
Muslim.
Conclusion On Rakim Net Worth
Rakim is a true legend in the music industry.
Not only did he help shape the hip Hop/Rap scene, but he also mixed it with different genres of music including Pop and Rock.
He therefore rightly deserves the title for one of the most influential MCs of all time.
As a result of his fame and success, Rakim net worth has risen substantially.
I hope personally that such an iconic rapper will continue to produce music going forward and will certainly be keeping an eye out.
If you enjoyed this post on Rakim net worth, consider checking out other net worth posts such as:
As always be sure to leave a comment if you enjoyed this post or equally if you think there was anything that I missed out.
If you want to learn more about Rakim, Wikipedia has a great profile on the entirety of his life.
Disclaimer: All care has been taken to ensure that facts and figures surrounding said individual are correct and accurate.