Wesley Snipes Net Worth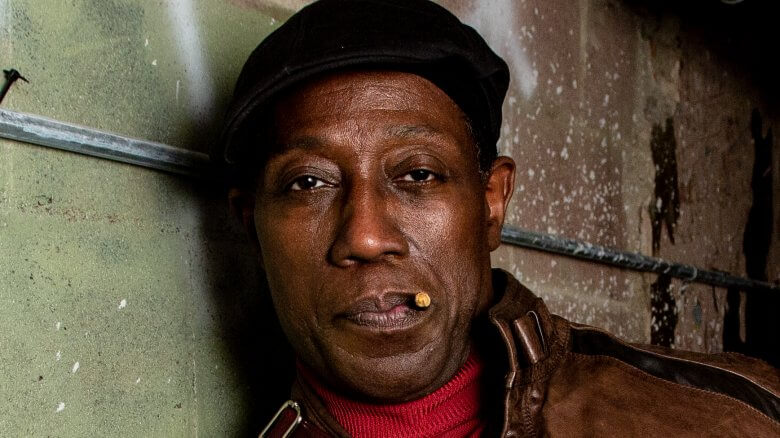 Wesley is best known for being an actor but also has extended into business, film making and becoming a martial artist.
Films he's played a role in include the Blade trilogy, Demolition Man and White Men Can't Jump.
Starring in some classic films as well as branching out into other businesses types begs the question, what is Wesley Snipes net worth.
Wesley Snipes Net Worth
Wesley Snipes is estimated to be worth $15 million.
This has come from his actor career, film making and other business endeavours such as his security firm for VIPs.
General Facts
| Net Worth | $15 million |
| --- | --- |
| Occupancy | Actor, filmaker, businessman |
| Nationality | American |
| Height | 1.75 metres |
| Died | N/A |
| Born | 31st july 1962 |
| Age | 57 |
Life
Wesley Trent Snipes was born on the 31st of July 1962 in Orlando, Florida.
Although he was born in Florida, Snipes predominantly grew up in the Bronx, New York.
He attended 2 schools dedicated to performing arts but didn't graduate due to him moving back to Florida.
He would go on to graduate from Jones High School.
Snipes would then go back to New York to attend the state university of New York At Purchase.
Wesley's acting career started to take off, when aged 23, he was spotted by an agent whilst performing in a competition.
His film debut came in 1986, appearing in the film 'wildcats'.
In 1987 he appeared in Micheal Jackson's music video for his song 'bad'.
Snipes would go in to play small roles in a few films, including those of the legendary director Spike Lee.
From 1987 to 1998 he would feature in 23 films (according to Wikipedia), including the first film in the Blade movies.
Blade is typically thought of as the pinnacle of Wesley's career, grossing over $70 million at the US box office alone.
The Blade saga would include another 2 films which came out in 2002 and 2004 respectively.
Amongst his success in the 1990s, Wesley opened up a security firm with his brother.
His service focuses on providing VIPs with individuals trained in law enforcement and martial arts.
It was to be called the Royal Guard Of Amen-Ra.
This is not to be confused with the film company he later set up under the same name, which was responsible for films like 'a great and might walk- Dr John Henrik Clarke'.
Wesley would come under fire in 2008, accused of conspiring to defraud the United States and knowingly making a fraudulent claim for payment.
The US government also bought the charge of failing to submit tax returns from 1999 to 2004.
He was acquitted for all charges bar failing to submit 5 years worth of tax returns.
He was sentenced to 3 years in prison for which he served the majority behind bars.
The latter portion was served under house arrest until completed.
This ended on July 19th 2013.
Since this point, Wesley has appeared in a few films, most notable Expendables 3.
Conclusion On Wesley Snipes Net Worth
Wesley has spent the best part of 3 decades in the fil industry.
This has been the main source of income that has contributed to Wesley Snipes net worth.
Although having a chequered period from 2008 to 2013, he has bounced back to rectify his past wrongdoings.
He's responsible for the lead role in some classics and for that, combined with other business ventures he's worth roughly $15 million.
If you enjoyed this post on Wesley Snipes net worth, check out celebrities net worth similar articles I have such as :
As always, be sure to write a comment if you enjoyed it and equally if you think there was anything missing.
Disclaimer: All care has been taken to ensure that facts and figures surrounding said individual are correct and accurate.