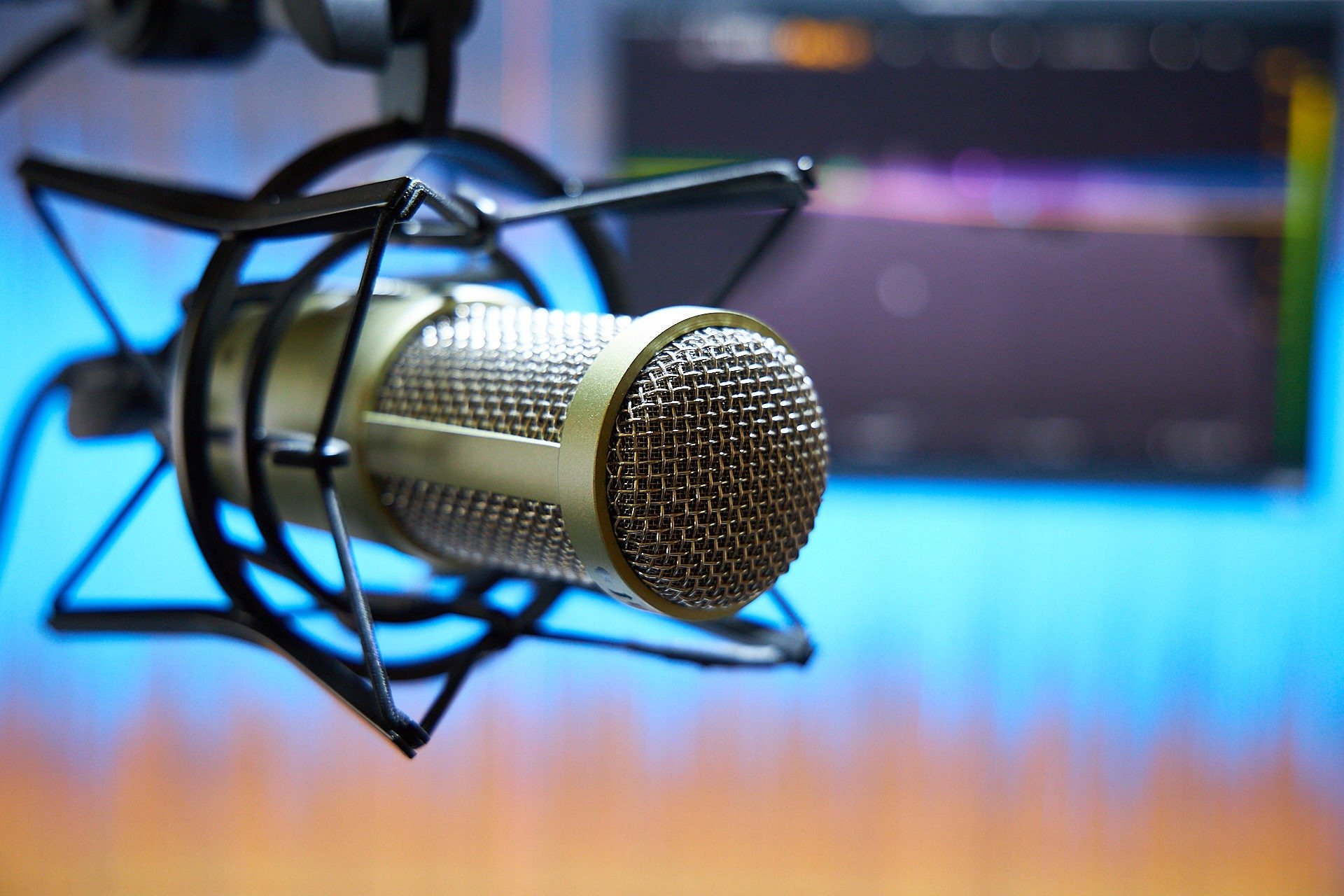 What are the best podcasts for entrepreneurs🤔?
This is a question I have often looked for the answer to.
Unfortunately, more often than not I couldn't find answers.
Even when I did find some kind of answer, it came with no real explanation.
So did they even watch the podcasts in the first place or did they just suggest any old one?
Who knows.
What I can say from making this article, however, is I wouldn't be surprised if they didn't.
It's proven to be not as simple as it looks.
Why?
Because we all have different ideas about what makes a podcast good.
Not to mention the fact that there are so many podcasts to choose from!
Despite this, I found a few amazing options not only for myself but for those of you who were also interested.
The Quest To Find The Best
In light of the lack of answers, I decided to go on what you might call a 'podcast binge' for around a month.
I listened to the podcasts whilst out running, driving and just before I'd go to bed.
Surprisingly it was quite fun.
I thought after a while it would get tedious and that constantly swapping hosts would be annoying!
Turns out I was wrong (rare occasion😉).
But just before we get into the best podcast for entrepreneurs that I found, here are the numbers involved:
18 Different Podcasts (2-3 episodes each)
37 Hours Worth Of Content
65 Episodes Watched
Lastly, for those of you who were wondering, this was the criteria I judged each podcast:
Value Provided– Actionable Tips And Tricks You Can Apply To Your Own Situation
Proven Host– Someone who has been there, done that and got the t-shirt👕
Content Variation– There is only so much that can be said on one given topic so switching it up is good
Real-Life Examples- Hypothetical situations don't have the real-world application you need as an entrepreneur
So without wasting any more time, let's get into what I deem to be the best podcasts for entrepreneurs😃.
Host
For those of you that don't know, Tim Ferris is what I would call a serial entrepreneur.
Aside from creating many successful businesses, Tim is a published author with a handful of best-selling books.
Some of you may know of Tim Ferris for his impressive streak of well-received books such as Four Hour Work Week and Tools Of Titans.
You may even have come across his successful youtube channel which is currently hovering around 700,000 subscribers.
Regardless of whether or not you know of him, Tim started up his podcast in 2014 and like many of his other endeavours, has been wildly successful.
The podcast has over 500 million episodes downloaded, 9500+ 5 star reviews and managed to reach apple's 'best of' podcasts 3 times.
The Tim Ferriss show isn't what I would call your 'conventional business' podcast.
This is because Tim shares his opinions, sometimes with guests, on a whole host of topics.
The common theme throughout every episode is overall self-development, helping you learn useful tips and tricks.
In other words, takeaways that don't just revolve around business and in fact is more geared towards improving your life in general.
As I mentioned earlier, Tim also invites big names in a wide array of fields such as:
Seth Godin on the value of marketing
Ray Dalio on investment principles
Arnold Schwarzenegger on all things entrepreneurship
Josh Waitzkin on the art of learning
All of these factors coupled together make for one of the best podcasts for entrepreneurs.
Rob Moore is a recurring name that I have used throughout my blog for good reason, he produces valuable content.
Rob's Fortey is property but he's also written books on a whole host of topics (mostly to do with mindset) within entrepreneurship such as Money, Life leverage and I'm worth more.
Rob has recently channelled a lot of time and effort into his podcast which launched in 2016.
It covers all aspects of the umbrella term that is entrepreneurship.
Everything from building and scaling a business to addressing the thing that can hold you back in your journeys such as fear of rejection.
The disruptive entrepreneur has a combination of Laidback entries in the form of 'Rob's rants' and serious, hard-hitting episodes with successful entrepreneurs.
What's great about Rob's podcast is he also varies the length of his entries.
This is useful if you don't have much time in the day or if your attention span is a bit shorter.
Like the others on this list, Rob has had an impressive range of entrepreneurs on the podcast like Dorian Yates, Sir Tom Hunter and Grant Cardone.
Masters of Scale, currently at the time of writing, are on their 5th season within the world of podcasting.
The podcast is hosted by Reid Hoffman, the co-founder of Linkedin and focuses on, as the name suggests, how companies grow from 'zero to a gazillion'.
In each episode, Reid looks to describe theories that he thinks are key to successful businesses and tests his thoughts on how they scaled with legendary leaders.
By the end of each episode, you come back full circle to where the conversation started- a notion, theory or hunch that starts to make a lot of sense.
The podcast incentivises bold thinking and a different take to most about the world we live in.
It may initially sound hard to follow but Reid is laid back in his approach and that makes the podcast very engaging.
Reid has leveraged his connections through his role in Linkedin by Interviewing a range of high profile CEOs and entrepreneurs.
Including the likes of Bill Gates, Mark Zuckerberg and Josh Silverman.
I consider this a very valuable resource and therefore had to be included on my list of best podcasts for entrepreneurs.
I first came across the side hustle project from being a regular reader of its creator, Ryan Robinson.
Ryrob.com was and continues to be, a very successful blog in the 'make money' niche (hence why I was a reader) grossing hundreds of thousands of visitors a month.
Ryan decided to branch off into podcasting a few years ago and has produced 132 episodes so far at the time of writing.
He has interviewed 120+ top entrepreneurs and has over 250,000 listeners.
What perhaps differentiates this podcast from the rest of this list, as you can probably tell is, that this focuses on side projects or hustles.
Meaning it looks at businesses that were started up alongside existing jobs.
As a result, the podcast provides invaluable insights into creating, managing and scaling businesses whilst maintaining a primary income.
In terms of the guests, this blog also stands out because it features everyday people like you and me who want to share their success stories.
This is a top podcast for entrepreneurs who need some inspiration now and then.
The reward for the longest-running podcast on this list goes to Pat Flynn and his podcast, smart passive income (SPI).
Starting back in 2009, Pat explains that he has witnessed the monumental growth of popularity in podcasts over the past few years.
Pat has done a good job of positioning himself within the recent growth of podcasts as he is rated the number 1 business podcast on iTunes.
Not only that, but his episodes collectively have been downloaded over 60 million times.
SPI is mainly made up of weekly interviews, business strategies and advice for building an online business the smart way.
The podcast also does extend to personal development much like The Tim Ferriss Show.
Pat's guest typically has the common theme of being published authors within the particular field each episode is on.
Over the year he has interviewed Gary Vaynerchuk, Tim Ferriss and Micheal Hyatt but occasionally will collaborate with others such as his staff.
Smart passive income overall is laidback, insightful and inspiring.
That makes one of the best podcasts for entrepreneurs!
Conclusion On The Best Podcasts For Entrepreneurs
So there we have it, thanks for sticking around to the end and I hope this list of the best podcasts for entrepreneurs has been useful to you.
If you liked this content and would like to support me I would be extremely grateful if you checked out some of my make money online posts such as:
If there are any favourites of yours that you think deserves a spot on this list of best podcasts for entrepreneurs, let me know in the comments!