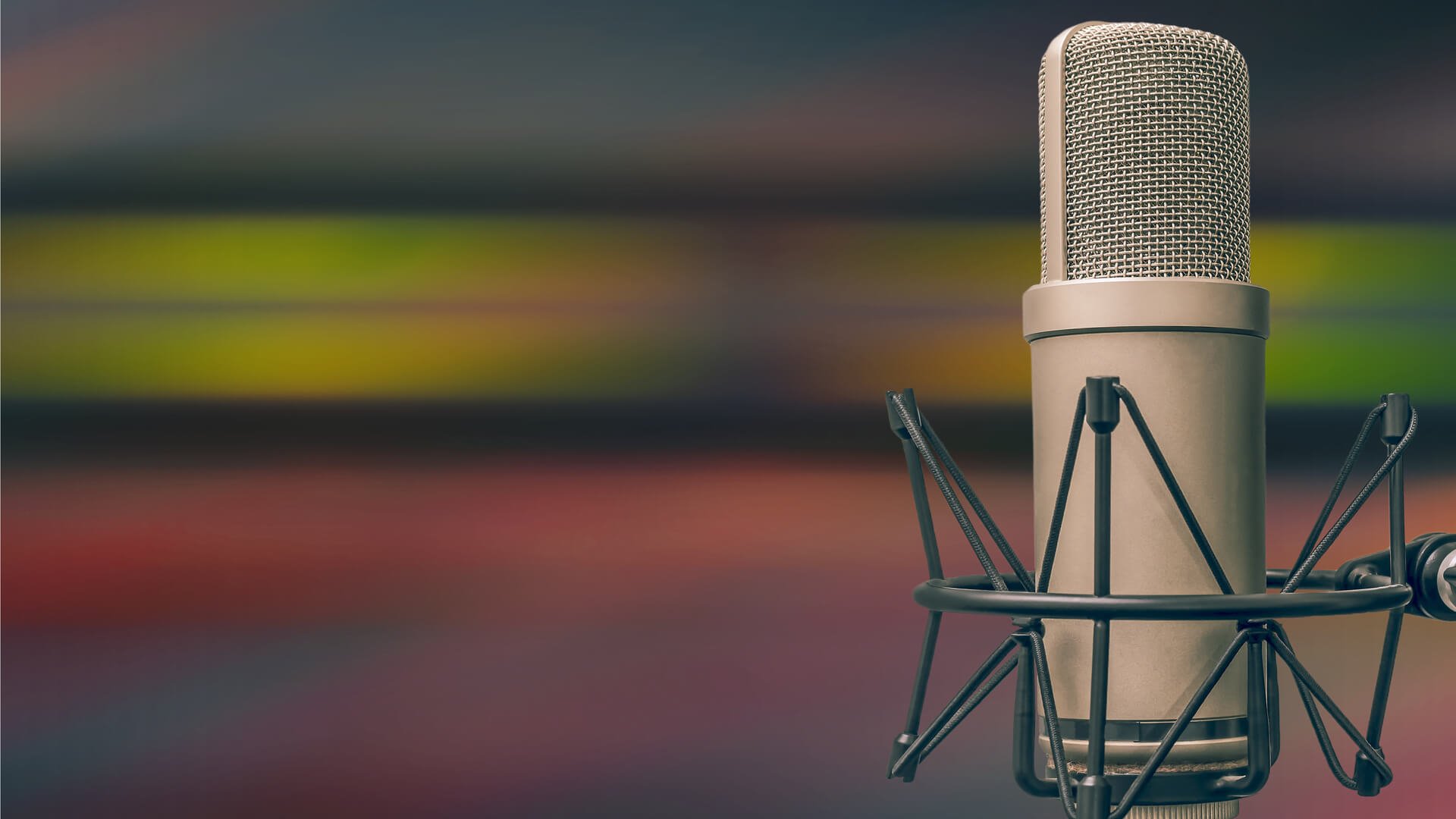 Podcasting has become the new craze in today's modern digital world.
It's hardly surprising considering how accessible they are.
You can listen to them in the car, whilst running, on the train, the list goes on and on.
According to Podcast Insights, there are currently 700,000 shows and 29 million episodes available to listen to and download.
And unlike other forms of media, podcast listeners are very committed, with 80% of listeners tuning in to every episode.
This is perhaps the biggest factor in its growth over the past few years.
But just how do you take advantage of this popular medium?
By reading this post, of course😉.
I'll show you not just how to make money with a podcast but exactly how to set one up too.
So without any further ado, let's get straight into it!
Getting Set Up
Before you can make money with a podcast, you need to know how to get set up.
Without a thought out structure and plan of action, you may find that you are much slower to take off.
We obviously don't want that.
So it's important to go through the motions to ensure this doesn't happen to you.
Luckily, I've got you covered so we'll take a look at each phase step by step.
Step 1- What's Your Niche?
Of course, if you want to start up a podcast it's best to have a clear topic or niche in mind for your content.
That way you'll be easily identifiable to the people you want to attract.
So be sure to make it at obvious as possible with your podcast name, image and description.
To use me as an example, I love podcasts on everything surrounding entrepreneurship.
For me, it's always been a super easy podcast genre to find.
Why?
Because they use names like:
Side Hustle Project
Disruptive Entrepreneur
Entrepreneurs On Fire
In other words, they don't leave much room for speculation.
(Check out my post on the Best Podcasts For Entrepreneurs if you want to learn more)
The easiest way to find a topic if you haven't thought of one already is to identify what you are passionate about.
It'll at least give you a rough idea that you can begin to flesh out.
In terms of the name, try not to get too caught up in deciding if you haven't got a clear idea already.
Remember that it can always be changed later down the line (if need be)!
The same holds true for your podcast's branding/artwork.
In fact, I think it's good practice to create a few episodes first before you consider branding.
That way you won't be kicking yourself for spending money on design only to change your mind a few episodes down the line.
Step 2- Podcasting Style
This is perhaps an overlooked question but an important one because it goes hand in hand with your podcasts niche.
If you're unclear what I mean by the style of a podcast here a few things to consider to give you a better understanding:
Are you going to have multiple hosts or just you on your own?
Will you interview people on each episode or just answer questions yourself?
Are you going for a more formal, professional style or is it going to be more laidback and approachable?
For example, a podcast revolving around politics should be formal with multiple hosts or bring on guests to get a wider range of opinions.
It's worth noting that podcasts that have multiple hosts or at least have frequent guests tend to be the most popular.
It helps add another dynamic to the podcast.
One that opens the door to banta, disagreement, synergy and so on.
These of course are key elements to a successful podcast.
Here are a few tips based on differing styles/circumstances:
Co-host– If you have a friend with a common interest, try to get them on board if you think they would fit in nicely.
Interviewer– If you're lucky enough to have some good connections, leverage that by doing interviews with them.
Going solo– If you want to do it alone, place more emphasis on interesting content and focus on being engaging.
Scripted content– If your content is going to be pre-planned/scripted for reviewing products etc, try not to make it too obvious.
This shouldn't take you too long to have a clear idea in your head about what style your podcast will suit.
Jot down some ideas that can be built once you get a few episodes under your belt.
Step 3- Software And Recording Equipment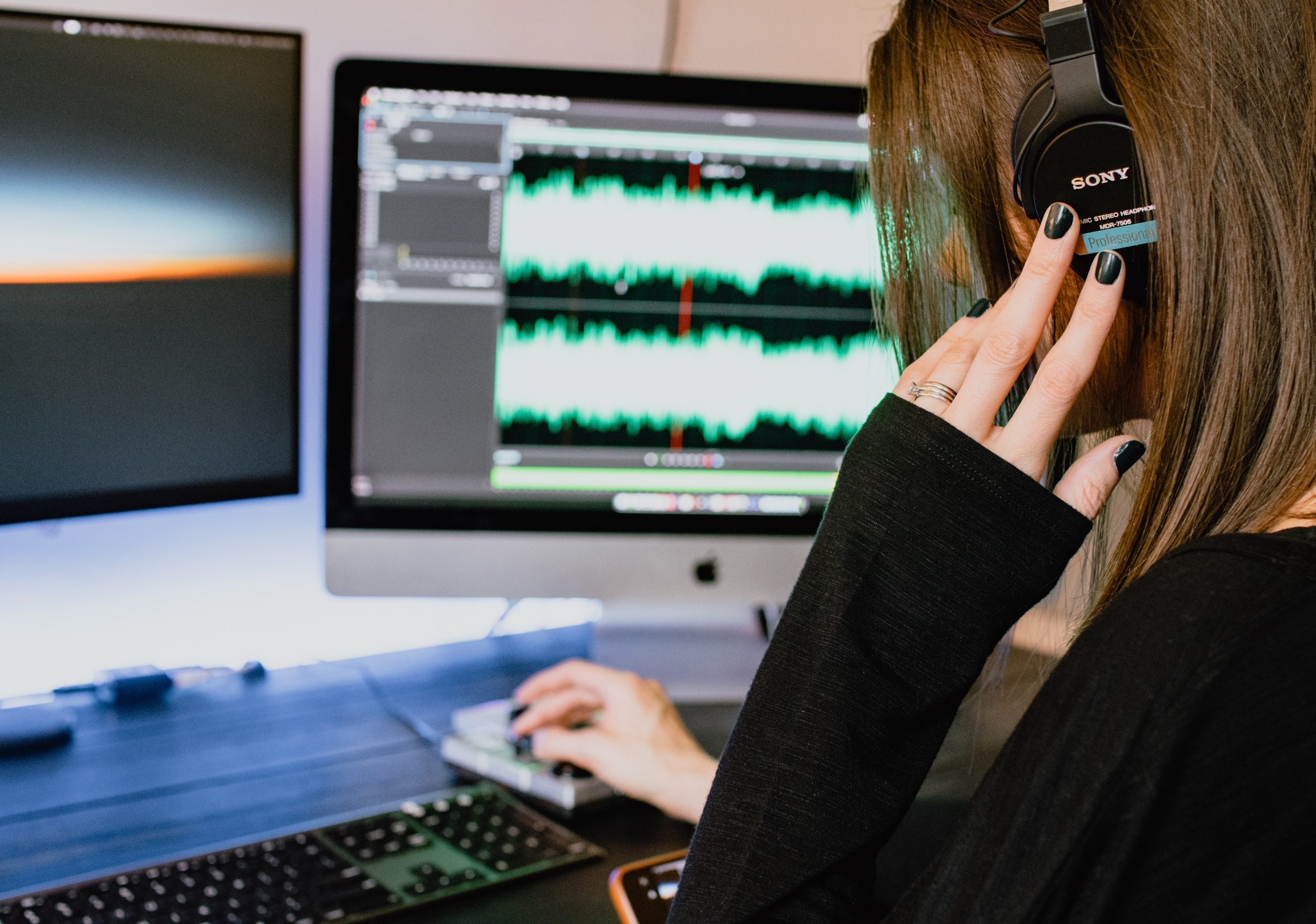 Now I must confess I am no tech whiz, nor do I pretend to be.
So I don't think it would be fair for me to personally recommend any products to you as they are most certainly better versions out there.
So with the help of HARO (help a reporter out), I've received many opinions from people who know more about the finer details than me.
Using the answers I then created a spreadsheet of the most common responses for each piece of equipment.
Here were my findings :
Microphone– The Blue Yeti USB mic
Pop Filter– AKORD
Audio interface- Varies depending on how many hosts you have
Stand (optional)- InnoGear microphone arm stand
Headphones (recommended)- Audio-Technica ATH-M20xs
Step 4- Podcast Software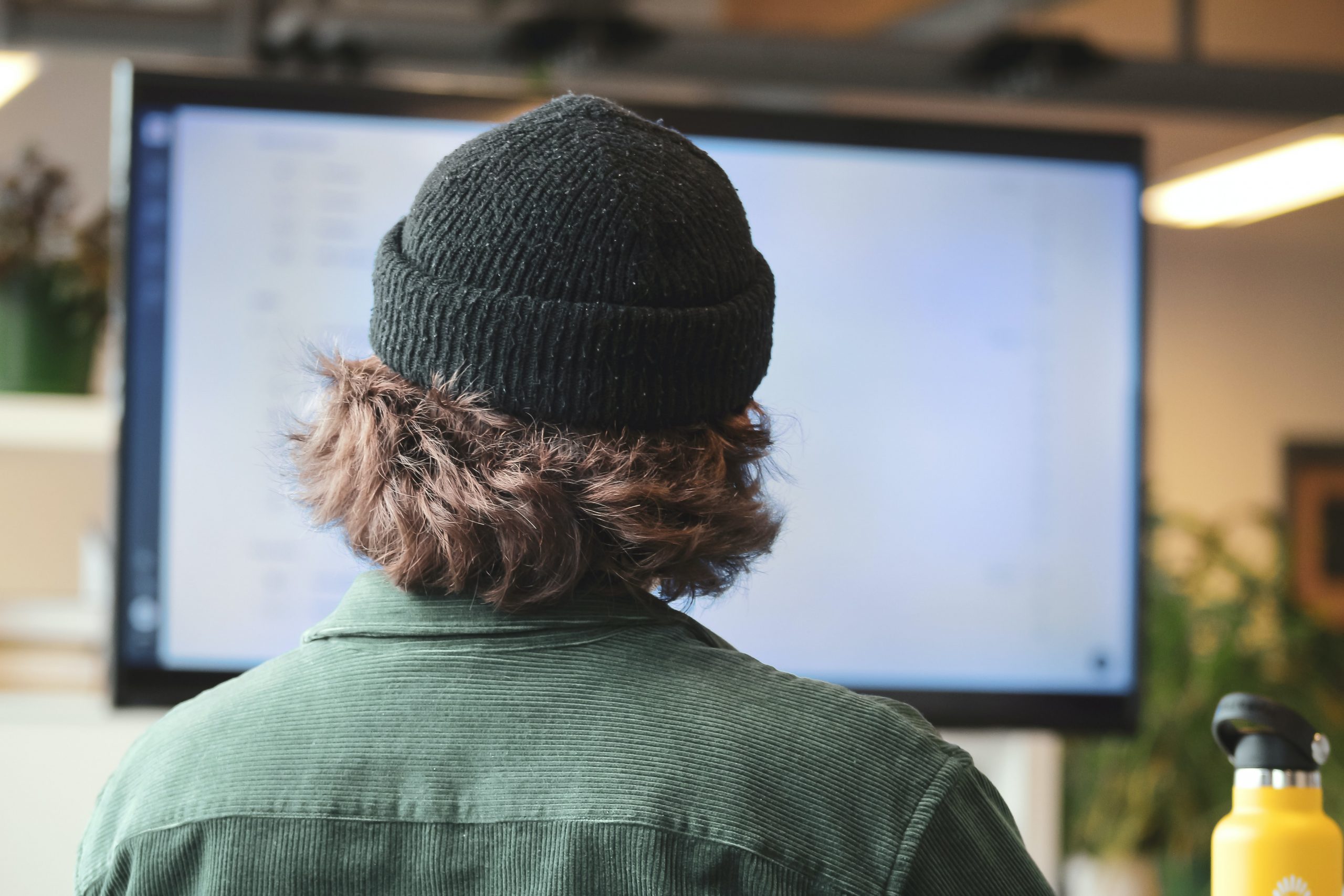 If you want to make money with a podcast, you're going to need good solid auditing software.
There are a few options you can go with differentiated by price, quality and device compatibility.
Since everyone's situation varies, I'm going to list a few providers so you can establish which is the best fit for you.
Price: £199  Device(s): Mac
Designed by Apple, you can have the Logic Pro X  software on your Mac for £199.
This software is aimed more at music production, however, it has all the features for podcasting.
Not to mention, Apple is frequently updating this software free of charge for existing Logic Pro X customers.
This means if history is anything to go by, that this is a one-time payment as opposed to the common monthly subscription model for other providers.
For your money, you will receive an array of instruments and effects coupled with an intuitive interface.
You'll also get seemingly endless audio editing and mixing workflow capabilities.
I think it's fair to say any product or software created by Apple is high quality, the Logic Pro X is no exception.
Price: Free  Device(s): IOS & Mac
This is another service developed by Apple, however, the base software is free with purchasable add ons.
The interface is simple making it easy to capture, adjust and mix your audio on any of your apple products.
It also gives you a degree of freedom since you can use GarageBand on multiple devices simultaneously.
I recommend downloading GarageBand and trying it out to see if it's a good fit for you.
There is no harm in looking since it's free!
Price: £19.97/month or £30.34/month  Device(s): Windows and updated Macs
Up next is Adobe Audition which can be yours for a monthly subscription fee of £19.97 (annual plan) and is compatible with most devices.
Audition is a comprehensive toolkit that allows you to create, mix, edit and restore content.
This work station is designed to accelerate video production workflows and audio finishing professionally.
In other words, this software has everything you'll need for podcast creation.
Price: Free   Device(s): Windows, Mac and Linux
Audacity could be a great place for you to start if you are brand new to podcasting and want to learn some basic features.
The software has a host of different features, however, over time they have become outdated.
If you don't want to spend any money you can get your podcast up and running with Audacity.
My advice would be just don't use it forever.
Overall it's good software to help you progress from a beginner.
Step 5: Get Creating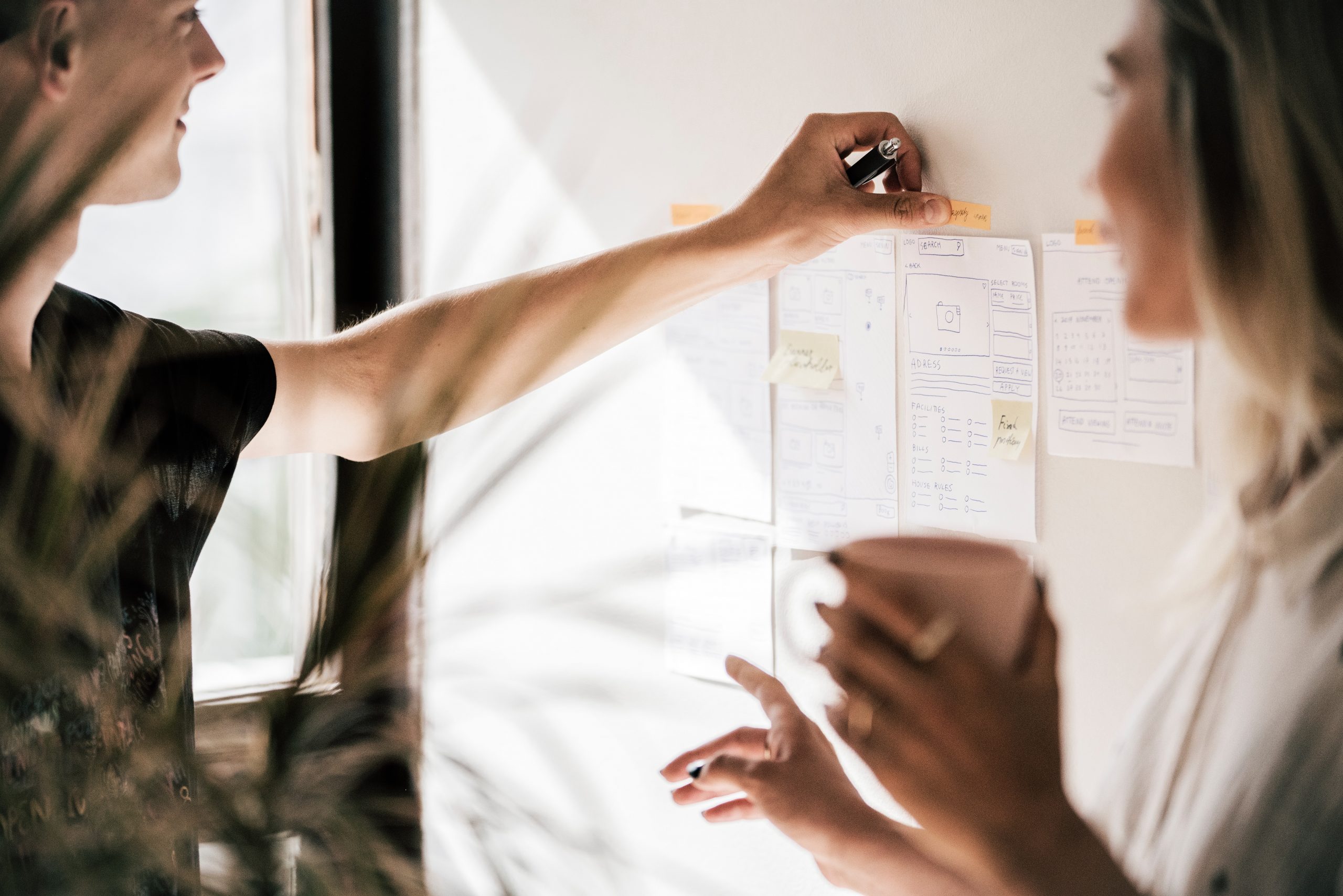 Now you have all the foundational elements together, it time to start producing content.
Make a list of topics within your niche that you want to talk about for each episode.
Be sure to include a plan around each topic i.e. will you have any guests, the overall structure and any important questions you want to answer.
Remember that you're not going to be perfect right off the bat, so don't worry!
Like everything it's going to some practice time.
So any awkward silences, stuttering or mistakes should be accepted for what they are and should not be dwelled upon!
Like I mentioned earlier, once you've got a few episodes out the way, you can start to think about your podcasts staples.
That means your:
Theme song
Intro
Artwork (logo etc)
These aspects of your podcast serve as a great exercise for your creativity and a chance to reveal some of your personality to your audience.
If you're not feeling creative yourself, you can use freelance sites to help you with branding like:
How To Make Money With A Podcast
Now that's all out of the way we can move onto the real reason why you are here!
You want to know exactly how to make money with a podcast, a question with which I have a few answers too.
But just before we take a look I want to first start by saying if you want to make money with a podcast, your content needs to come first.
I say this because it's not hard to tell whether someone produces episodes out of passion or purely for money.
So when you look through each option below, think carefully about how many to utilise.
Not only that but how and when to incorporate them.
So with that clarified, let's have a look at how to make money with a podcast.
Sponsorships
Some businesses have your audience as their target market.
They are going to be more than willing to pay good money to get their product/brand before your audience.
You can charge this person/company for recommending their product, reviewing their product in your podcast, mentioning it or even inviting them to talk with your audience.
Sponsorship opportunities will come naturally as your podcasts grow.
But if you have a company in mind it's worth pitching to them directly.
Affiliate Marketing
Affiliate marketing allows you to make money when a member of your audience buys a product from your affiliate link.
You can recommend a product and drop an affiliate link where they can click and buy the product or service.
So for every purchase, you'll earn a commission.
Membership Site / Online Courses
An exclusive paid membership site is a great way to monetize your podcast.
When you announce a premium membership class, the fear of missing out will make most of your audience want to join- especially if you create quality content.
Alternatively, you can create and sell an online course on a topic of interest in the form of a digital product or an email series.
Public Speaking
Podcasting can put your speaking skills on display.
Someone organizing an event related to your niche will be willing to pay for you to speak at his or her event.
Moreover, you can reach out to event organizers in your niche to speak at their events.
Host A Live Event
Instead of (in addition to) speaking at events organized by others, you can organize an event, invite other speakers and charge attendants a fee.
The quality of your thoughts and the influence you have on the audience will help you acquire attendants.
Sell Your Products Or Services
If you have your product or offer services relevant to your niche, you can use your podcast as an avenue to promote the product to your audience.
Conclusion On How To Make Money With A Podcast
Podcasting like blogging and becoming a Youtuber requires a lot of effort, as a podcast does not grow itself.
You know what that means.
Dedication, resilience, consistency and implementation of the proper strategies are all necessary.
To round of this post here's a few final key tips:
Understand your audience
Be highly active on your podcast's social media
Study your competition
I hope you have learnt a great deal from this post on not only how to get set up but how to make money with a podcast.