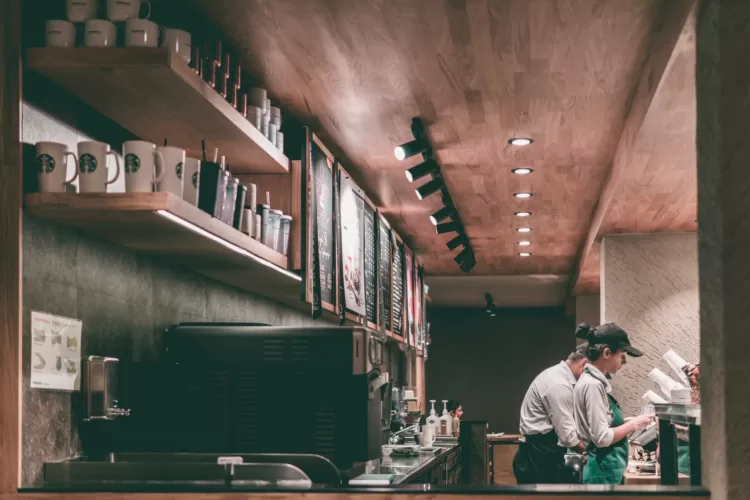 Are you considering buying a franchise?
Franchising is an excellent way to start a business with relatively low risk.
There are numerous benefits to purchasing a franchise, such as access to an established brand, an existing customer base, and a proven business model.
This blog post will explore five of the biggest benefits of buying a franchise.
Brand Recognition and Support
One of the most significant benefits of buying a franchise is that you get instant brand recognition.
The franchise has already established its name in the market, so you don't have to spend time and money on building a brand image from scratch.
Customers already know what to expect from the business, and they are more likely to trust it because of the established brand reputation.
Additionally, franchisors offer support to their franchisees, such as marketing campaigns, training, and operational assistance.
Franchisees also benefit from shared resources, like suppliers and economies of scale.
This makes it easier to run the business and achieve success faster.
Proven Business Model
When you invest in a franchise, you're purchasing an established business model that has already been successful in other locations.
This means that the franchisor has already ironed out any kinks in its operations and knows what works and what doesn't.
With a proven business model, you don't have to spend time and resources testing out different strategies – you can jump straight into implementing a tried and true system.
Additionally, many franchisors continuously improve and update their business model to ensure continued success.
This level of expertise can be invaluable, especially if you're new to entrepreneurship or running a specific type of business.
Marketing Assistance
One of the biggest challenges for any new business is getting the word out and reaching customers.
With a franchise, you can benefit from the marketing support of a larger organization.
This means access to professionally designed advertising materials, marketing strategies, and even social media support.
In addition, the franchisor may have already established a national or even global brand that consumers recognize.
This can translate into an easier time gaining customer trust and driving sales.
With a well-recognized brand and proven marketing methods, you can save time and money while still getting the exposure you need to succeed.
Training and Support
When buying a franchise, one of the most significant benefits is the extensive training and support the franchisor provides.
Franchisees receive initial training on how to operate the business, as well as ongoing support and guidance throughout their journey.
This can include assistance with marketing, sales, hiring, and more.
In addition, franchisors often have a network of experienced professionals to provide additional help and advice when needed.
This level of support ensures franchisees have the tools and resources they need to succeed, even if they have no business experience.
The result is a much smoother and easier transition into business ownership.
Lower Risk and Higher Success Rates
Starting a business can be a risky venture.
You have to do everything from scratch and learn as you go along.
With a franchise, you have a proven business model to follow, reducing your risk of failure.
The franchisor has already done all the research and development necessary to launch a successful business, which means you can benefit from their experience.
Franchisees have a higher success rate than entrepreneurs starting from scratch because they operate under a recognizable brand and established business practices.
You can rely on the support of the franchisor to guide you and help you overcome challenges that might come up.
All in all, owning a franchise allows you to start a business with lower risk and higher chances of success.
Want to browse franchise opportunities?
If buying a franchise sounds like the ideal path to entrepreneurship for you, then your next step would be to start browsing the various franchise opportunities available using a website such as Franchise UK. 
Also, remember buying a franchise can be a very profitable business venture as long as it is approached correctly.
If you are worried you don't know the necessary information to become a successful franchisee, you should purchase a franchise using a franchise consultant that is an expert in their field.
Utilising experts at sites such as Infinity Business Growth Network in which a qualified franchise consultant can guide you through the process of purchasing a franchise business and provide support if needed.
Summary Of Buying A Franchise
Investing in a franchise can be an excellent way to start a business.
With brand recognition and support, a proven business model, marketing assistance, training, and support, the benefits of buying a franchise are numerous.
Franchise owners enjoy lower risks and higher success rates, thanks to the established systems and ongoing support they receive from the franchisor.
Additionally, franchisors offer extensive training and support to ensure the success of their franchisees.
Buying a franchise can be a smart move if you are looking for a proven way to start a business.
Explore the numerous franchise opportunities available and discover the right one for you.
Related articles: