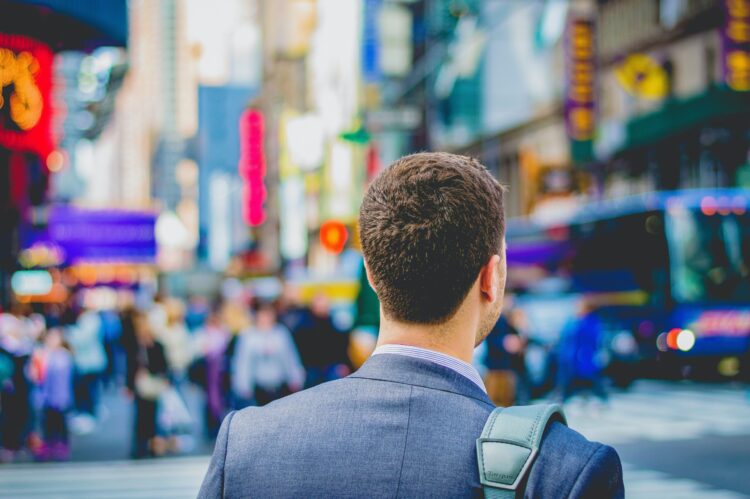 Have you been developing some finance savvy?
Consider yourself to be good with money?
Perhaps even enough to make it your job?
Of course, those who are good with money can usually make it by managing their own finances and investments well, but it can also land you into some pretty great careers, as well.
Here, we're going to look at some of the occupations that can make the best use of the money-savvy while compensating you nicely.
Making A Career With Your Financial Smarts
Bank Teller
While it may seem fairly basic, working as a bank teller comes with a lot of responsibilities.
Aside from representing the institutions, you're working for, often on the front lines, you also have to help with a wide range of different account transitions.
This can include deposits, loan payments, cashing checks, giving savings withdrawals, and much more.
It does not involve a whole ton of insightful financial advice for your customers by any means, but it does require you to be good with money, especially in making sure that you're getting those transactions right.
What's more, working as a bank teller is a fairly stable job as banks tend to be fairly long-lasting institutions and the skills used as a teller in one bank are very applicable to working in any other bank.
Accountant
Accountants, whether they work with individuals or with businesses, is all about breaking things down into cold, hard numbers.
They are often confused with bookkeepers as some of their duties can look the same on the surface level.
Both record transactions and ensure that all financial records are as accurate and complete as possible.
However, where there is a difference is that accountants are trained and licensed to provide advice and recommendations when it comes to your taxes, as well.
Working as a chartered accountant, you can even get plenty of work primarily in helping people prepare and file their taxes in time for the end of the business year.
While it might sound like a lot of work, accountants are actually fairly well known for having a great work-life balance due to the somewhat relaxed nature of the work.
Financial advisor
If you like the idea of helping individuals manage their money more effectively, then you could play a close role in someone's future planning by becoming a financial advisor.
You can learn how to become a financial planner, you should look at acquiring a license, which is usually necessary, though this is partly dependent on where you live, of course.
The primary role of the financial advisor is to help people manage their money, such as by recommending investment and saving strategies, tracking their various funding objectives, and helping them scan the market for the financial products that might help them.
One of the good things about financial advising is its flexibility, as you can work with a service that provides this to their clients or you can freelance, doing it on your own.
Financial manager
While it might sound a lot like becoming a financial planner, working as a financial manager tends to be different in terms of its duties.
Again, you're going to want a degree in some sort of related field, whether it's finance or business.
Basically, the goal is to make sure that a business's finances are stable and where the business owner wants them to be.
Unlike accountants who tend to focus on book-keeping, financial advice and (above all else) tax preparation, a financial manager tends to work within a business, keeping an eye over all of its money comings and goings.
However, there are financial managers who focus on things such as credit, insurance, and taxes, too.
Financial trader
Understanding how trading markets and financial statements work can help you take advantage of opportunities to make money.
Becoming a financial trader is one way to use your financial acumen to make a career.
Financial traders are responsible for buying and selling stocks, bonds, futures, options, and other securities in the stock market.
This involves researching stocks and analyzing their data to determine which ones to purchase and sell.
Financial traders globally are using MetaTrader 4, as it is the most popular and widely used financial trading platform.
MetaTrader 4 provides users with market data that can be used to analyze the performance of stocks and other securities to ensure accurate trading decisions.
It can be an exciting and lucrative career, but as with any professional career, it requires hard work and dedication.
You must understand the market, develop a trading plan, and stay up to date with news related to the markets.
Auditor
Although often confused for accountants, the role of the auditor is more specialized, with a few key differences.
The auditor is not there to take care of record-keeping but goes into a business with a specific aim of making sure that the financial statements of the company are accurate and in line with what are called generally accepted account principles.
They don't fix the accounts, but rather pinpoint what is wrong so that companies and accountants can then pick it up from there to make the necessary corrections to the accounts.
Of course, there are auditors that work for government entities as well, meaning there are both public and private sector career options here.
Business Reporter
There are people who can bring a level of financial insight to information and events that can help other people understand the implications of those events in a new dimension.
If you have the ability to see into the financial undercurrent of news stories and daily events, then working as a business reporter might be for you.
Like any reporter, the job is to find, research and report on the news.
Only, in this particular role, the specialization is in the world of business, paying close attention to the money moves that businesses make as well as the movements in the stock market, and reporting on them in a way that your audience can better parse to understand ongoing events.
Finance Lawyer
If you have an eye for detail, keen memory, and a penchant for hitting the books to make sure that you get your answers precisely right, then becoming a lawyer might be something worth looking into.
Of course, this means finding and going to a law school, which is a big-time commitment.
However, lawyers get involved in the world of finance quite often, depending on where they specialize.
Tax lawyers are a good example.
Like accountants, they can help individuals and organizations manage their taxes, usually when taking on complex undertakings such as trading stocks.
Of course, you always have the option to change your specialization and the law is a very wide field, so you're never locked into one type of work.
People tend to take their finances seriously.
As such, people who get into working with money tend to be pretty well paid.
Hopefully, you've seen a few examples of the kind of work that might interest you above.
Related articles: