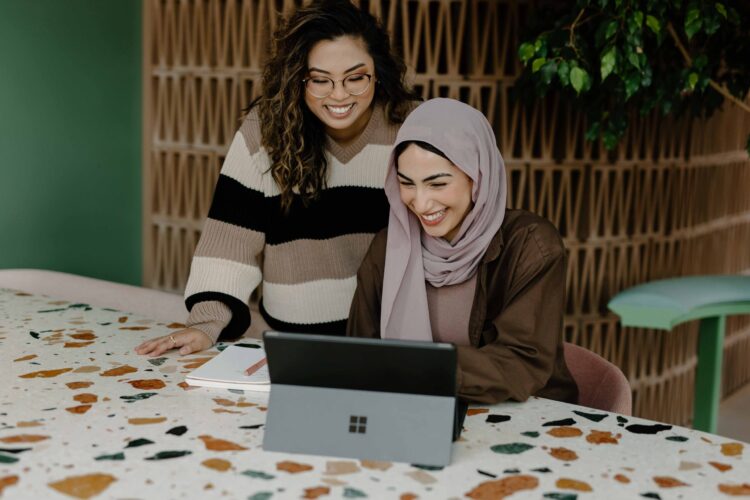 Starting a business is not easy.
It takes a lot of hard work, dedication, and time.
But what if you don't want to or can't find someone to partner with you?
What if you're tired of working for someone else and want to be your own boss?
In that case, starting a business by yourself may be the best option for you.
This can be a daunting task, but with the right information and advice, it can be done!
This blog post will discuss some tips on how to start a business by yourself and make it successful
1) Start with a business plan
Creating a business plan is an essential part of starting a business by yourself.
A business plan is a written document that outlines the details of your proposed venture and provides information to help you succeed.
It should include your mission statement, market analysis, financial plans, timeline, and any other relevant information that will help you get started and stay on track.
Mission Statement
Your mission statement should be clear and concise.
It should define your purpose as a business and provide direction for your team.
It's important to have your mission statement in place as it will serve as a guide when making decisions.
Market Analysis
Market analysis is also key to creating an effective business plan.
This involves researching the industry you're entering, studying competitors, understanding customer needs, and exploring potential markets.
Having a thorough understanding of the industry will help you identify opportunities for growth and make smarter decisions about how to position your company in the market.
Financial Planning
Financial planning is another critical component of creating a successful business plan.
You'll need to determine startup costs, project revenue streams, calculate expenses, and determine cash flow projections for at least two years into the future.
This will help you understand how much money you need to get started and how long it may take to reach profitability.
Timeline
When developing a timeline for your business plan, be sure to set realistic expectations with measurable milestones that allow you to track progress against goals over time.
Sticking with these deadlines can help ensure that everything stays on track throughout the launch process.
Additionally, this timeline can be used as a reference point when seeking outside funding or investors so they can see what kind of progress has been made thus far.
Finally, don't forget to include additional details in your business plan such as:
Marketing strategies–
Legal considerations– such as permits or licenses needed in order to operate legally in certain areas or industries
Personnel plans– such as hiring policies or training programs that are necessary for success,
Risk management initiatives– such as insurance policies or contingency plans in case something goes wrong
Creating an effective business plan takes time but is an essential step when starting a business by yourself — one which can often lead to success if done correctly!
Remember: start with your mission statement, review documents carefully before submitting them, and seek outside funding if necessary — then move forward confidently with patience and dedication!
2) Secure Funding
Once you've created a business plan, the next step is to secure funding.
Depending on your venture, this could mean seeking angel investors or venture capitalists; applying for small business loans; utilizing crowdfunding platforms such as Kickstarter or Indiegogo; or relying on personal funds and credit cards.
No matter which method of financing you use, be sure to have clear financial projections and a budget in place.
This will help you understand how much money you need to get started and can also be used when presenting your case to potential investors.
Additionally, researching grant programs available from local governments or private foundations may be beneficial if applicable.
3) Set Up Your Business Structure
The type of legal structure you choose for your business is important as it will determine how you pay taxes, the extent of liability protection you have, and other aspects of how you operate.
Common business structures include sole proprietorships, partnerships, LLCs (limited liability companies), and corporations. Doing research on each type prior to choosing one can help you make the best decision for your venture.
Additionally, setting up a separate bank account in the name of your business can help keep personal and business finances separate and more organized.
It's also important to obtain any necessary licenses or permits required for operating in certain areas or industries before launching.
You could also consider setting up a virtual or physical office space, depending on the type of business you're running.
Taking the time to properly organize these details upfront can save you from headaches in the long run.
4) Market Your Business
Having a great business plan is important for getting your venture off the ground.
But it's equally as crucial to establish effective marketing strategies in order to attract customers and grow your brand. Here are some tips to help you get started
Make sure that your branding is on point – this includes things like logo design, website design, colours, fonts, etc. It should all work together seamlessly and evoke the right emotions from potential customers. 

Utilize social media platforms such as Facebook, Instagram, Twitter or LinkedIn to reach a broader audience with targeted content related to what you have to offer. Investing in advertisements can also be beneficial when done correctly; however you will likely need some trial-and-error before achieving success with this method.

Get creative when marketing – utilize guerrilla tactics such as pop-up stores or events; sponsor local events related to your industry; create webinars or podcasts that align with your product/service; use influencers if applicable; and find other ways outside of traditional advertising channels that allow you show people why they should care about what you do.

Don't forget offline tactics too – print ads still exist! As does word-of-mouth, so don't underestimate the power of networking and making connections in your community
By implementing these steps and utilizing digital marketing tools such as SEO, email campaigns, and online analytics, you can create a powerful strategy that will find success and ultimately help to grow your business
5) Monitor Progress and Make Adjustments
Starting a new business is an exciting endeavour with plenty of potential for growth.
But it also requires ongoing effort to ensure it continues down the right path.
Regularly monitor the progress of your venture and make adjustments as needed; this includes things like tracking expenses and revenue, staying up-to-date on industry news, attending relevant events or conferences related to what you do, and re-evaluating your marketing strategy regularly.
It's also important to stay organized when launching a new business.
This means keeping detailed records of financials such as expenses, revenue, contracts or agreements signed with partners or vendors, budgeting projections etc.
Having this information easily accessible can help you remain up-to-date with all aspects of the venture while providing an accurate overview of its overall progress.
6) Keep a tight grip on your finances
Maintaining a tight grip on your business finances is essential for any venture, whether it's just starting out or already established.
Doing so helps ensure that you know exactly where your money is going, how it's being used, and what kind of return you are getting on it.
You may be wondering What is applied finance?
Well, it allows you to identify any opportunities for cost savings or increased profits easily.
Create a budget
The first step in keeping a tight grip on your business finances is to create a budget.
This should include details such as projected expenses and revenues, as well as how much you plan to spend in each area of your business.
When constructing this budget take into consideration unexpected costs that may arise over the course of the year and make sure to leave room for them in the budget.
Additionally, be sure to regularly review and update the budget throughout the year to ensure that it reflects current market conditions and any changes in strategy.
Tracking Spending
Another important step is tracking spending by category so that you can identify areas where additional cost savings can be made.
Assigning each expense or payment to a specific category will enable you to see where most of your money is going and if there are any areas where expenditures could be reduced without negatively impacting operations. Additionally, consider creating expense reports at regular intervals that summarize spending by category; this will make it easier to detect any inconsistencies or irregularities in spending patterns.
In conclusion, launching a new business is an exciting process that requires planning, strategizing and hard work.
By following the steps outlined in this article, you can be confident that you have taken all the necessary steps to ensure your venture's success.
From budgeting to utilizing digital marketing tools, to monitoring progress regularly – these are all key elements of any successful business launch.