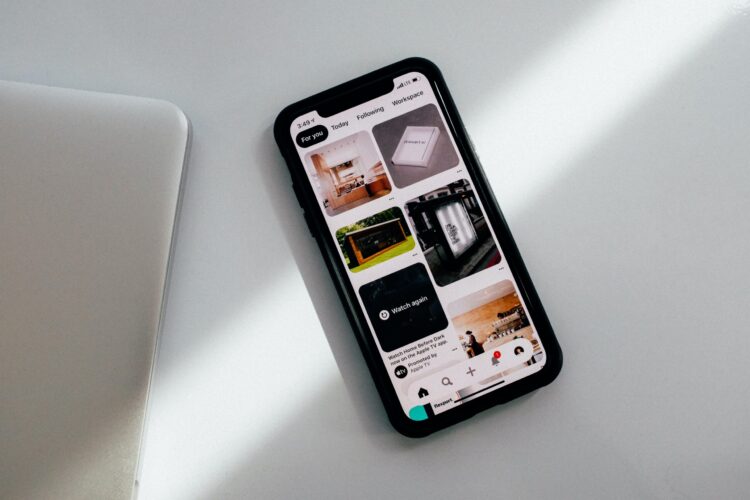 Pinterest is a powerful social media platform.
It's a global bulletin board we all know that but there's more to this photo-sharing network.
Pinterest is not just about pins and boards, it is also about making money.
In fact, there are several ways to make money with Pinterest.
You can use it to pay off debts, build an emergency fund, contribute toward retirement savings fund, etc.
Ways to make money on Pinterest
Let's look at the seven simple ways to make money with Pinterest.
Increase traffic to your e-commerce website
If you sell various items (online or offline), Pinterest can be a great way to increase sales.
Make pins with photos and links to your products.
Then your pins can increase brand awareness and drive more prospective buyers to your website.
Share Pinterest marketing tips
If you're an expert on Pinterest, teach your business strategies to other owners for a fee.
Create your website and an online course with different modules.
Promote them on Pinterest to increase the number of your subscribers.
You could even combine it with information about other social media marketing strategies.
Work with brands
You can also work with big brands directly to promote their products or services through shoppable idea pins.
This strategy typically necessitates that you already have many followers and traffic to your pins.
Set up rates for single pins and other content to monetize Pinterest in this manner.
Let's assume you're a fitness fanatic.
You enjoy working out and staying in shape.
You decide on a target demographic: women in their thirties who want to be healthy and fit.
Create a Pinterest account and boards that will appeal to this demographic.
Create a mailing list and gain followers on your boards.
Some avid Pinterest users have thousands of followers.
You don't need many followers on your account to sell to your target audience.
Don't panic if you don't know what to sell.
Marketers will reach you with offers once you have a few thousand followers.
You can also choose companies that sell products that appeal to your target audience.
Keeping with our "fitness" theme, you could contact companies that sell gym equipment or energy bars.
Share the statistics from your Pinterest account with the companies you approach, and ask for sponsorship.
Make a deal with them: they can promote their brands through your Pinterest account for a year.
Offer Pinterest templates for sale
Many Pinterest users depend on the site to drive traffic to their website or products.
Thought-provoking images and unique design elements may drive traffic to the site.
Many eye-catching pins, for example, include an image with text over it.
The basic format of these images may be included in your templates.
As a result, your clients can simply add their pictures and headlines.
For example, you can make attractive templates for payday loan attorneys.
You can contact law firms and show your templates.
If the templates are good, the law firms may pay you a substantial amount for them.
Become a virtual assistant on Pinterest
Pinterest virtual assistants manage other users' accounts.
You can create pins for various brands, promote them, and curate and post content.
Create a Pinterest account to demonstrate your abilities if you want to make money as a Pinterest VA.
Once you are ready, promote your services on your website or reach out to your favourite brands to offer your services.
As a Pinterest virtual assistant, you may have to do various things, including:
Making pins

Scheduling

Simplifying the pinning process

Conducting keyword research

Collaborating with Pinterest Ads Manager to launch Promoted Pins.

Creating sales funnels, opt-in forms, and other marketing tools
One of the reasons Pinterest virtual assistants enjoy their jobs so much is that they are incredibly flexible, and the work is always interesting.
Most Pinterest virtual assistants have multiple clients for whom they perform various tasks.
How much money can you expect to make as a Pinterest virtual assistant? Each client is worth around $500 per month.
Increase blog traffic
Bloggers, too, can use Pinterest to boost traffic.
If they use sponsored content or affiliate links on their website, it will help them to increase their blogging income.
The more visitors they bring in through Pinterest, the more likely they will run a profitable and successful blog.
Include affiliate links in your Pinterest pins
Affiliate marketing on Pinterest entails making pins that include a direct affiliate link to related products or services.
When someone clicks the link in your pin, they will be taken to a website where they can buy the product.
If they do, you will be paid a commission on each sale.
Sign up as an affiliate with the top brands and give affiliate links to other content that your audience will find useful.
To manage and monitor your links, use a URL-shortening service like Bitly.
You can track the number of clicks on your pins and boards.
Don't spam.
Pinterest takes strict action against affiliate marketing spammers regularly.
To avoid this, link your pins to your blog, where affiliate links can be used.
3 Steps you must take before you start making money with Pinterest
Create a Pinterest Business account
Setting up a Business account on Pinterest is completely free.
If you want to earn dollars on Pinterest, you must have a Business account because:
A personal Pinterest account cannot be used for business purposes.
It also provides you with Pinterest analytics. This will provide useful information, such as the number of people who have seen your pins and which pins have received the most clicks.
A professional account also grants you access to rich pins, advertising (for promoted pins), and other revenue-generating features.
Register your website
Registering your website allows you to link your website on your Pinterest profile (which is critical) and view your Pinterest analytics.
To register your website, you'll need to add some code to it (which is relatively easy).
Create an account and apply for rich pins
Rich pins are completely free and will make your content stand out on Pinterest. You can use one of three types of rich pins:
Product Pins: Perfect for users who sell products online. It provides actual price, where to purchase, and availability.
Recipe Pins: This includes information such as calories, cooking times, and ingredients.
Article Pins: This includes the title of your article, the author, and a brief description of the story.
Conclusion
 How much money can you make with Pinterest?
There is no simple answer to this question, and everything depends on your progress.
You can earn more than $200 per day on Pinterest. And the best part is that you don't need experience at all.
Author's Bio: Lyle Solomon has extensive legal experience as well as in-depth knowledge and experience in consumer finance and writing.
He has been a member of the California State Bar since 2003.
He graduated from the University of the Pacific's McGeorge School of Law in Sacramento, California, in 1998, and currently works for the Oak View Law Group in California as a principal attorney.