Best Stock Trading Apps In The Uk
The UK has a thriving stock trading market, with a large number of investors looking to buy and sell stocks and other securities using their smartphones.
To meet this demand, several trading apps have emerged, offering a convenient and user-friendly platform for traders to access the markets.
These apps provide a range of features, including real-time market data, the ability to place trades and manage portfolios, and various tools and resources to help investors make informed decisions.
In this article, we will introduce you to the best trading apps available in the UK, so you can choose the one that best fits your needs.
Best Stock Trading Apps At A Glance
Best Stock Trading App For Experts
 IG is a popular online trading platform in the UK, offering a wide range of assets to trade, including stocks, forex, indices, commodities and cryptocurrencies. The platform offers a user-friendly interface, advanced charting tools, and a wealth of educational resources. IG also provides fast and reliable execution of trades and customer support. The platform is regulated by the Financial Conduct Authority (FCA) and is therefore considered a safe choice for stock traders. Overall, IG is a well-rounded platform suitable for both beginners and those that are more experienced.
Intuitive design ✔️
Demo account with virtual funds ✔️
Winner of the best finance app award (ADVFN) ✔️
IG investor community ✔️
Access to a range of learning material and tools ✔️
£3 charge on trading UK stocks (Free for US stocks)❌
Slower onboarding process❌
As a publicly traded company, IG must adhere to the highest levels of security and transparency.
Stocks are just one of many markets you can trade with IG.
IG academy gives you access to free online courses, webinars and seminars.
Get access to lower margins and higher leverage with a professional account.
Best Stock Trading App For Low Fees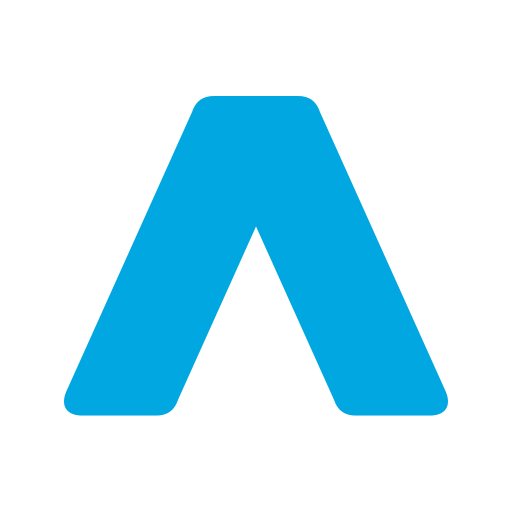 Trading 212 is an online trading platform that offers a range of financial instruments such as stocks, commodities, forex, and cryptocurrencies. It allows individuals to invest in the financial markets through a user-friendly interface and offers features such as social trading, charting tools, and automated investment. Trading 212 is available as a mobile app and as a web platform, and it offers commission-free trading on a variety of assets.
No fees trading stocks (ISAs, GIA)✔️
Investing community✔️
Easy to use app✔️
Fractional shares investing✔️
Multiple accounts types (ISAs, GIAs, CFDs)✔️
Training videos✔️
0.15% currency conversion fee❌
0.15% fee for CDFs❌
Invest periodically on Autopilot in chosen companies for a small deposit fee.
Easily browse upcoming global and stock specific events
Invest in a collection of securities (up to 50) known as a pie.
Get real time push notifications on interesting events unfolding in the market.
Best Stock Trading App For Free Shares
FreeTrade is a London-based financial technology (fintech) company founded in 2015. It offers a mobile app that makes it easy for people to buy and sell shares in publicly traded companies with zero commission fees. The company's mission is to democratize access to the stock market and make it accessible to everyone, regardless of their financial background or investment experience. Since its launch, FreeTrade has grown rapidly, attracting over a million customers in the UK and Europe. The company is backed by top venture capital firms and has received multiple rounds of funding.
No fees trading stocks✔️
Strong referral scheme✔️
Well designed app✔️
Get free shares when you sign up✔️
Multiple account types (ISAs, GIA & SIPPs)✔️
Little to no research tools❌
Could have more learning material ❌
Get set up and trading stocks in no time at all.
Simple and clean app, everything is were you expect it to be.
Beginner friendly interface and learning material.
Earn interest on uninvested cash in your account
*Ts&Cs apply
Best Stock Trading App For Copying Other Investors
eToro is a multi-asset online trading platform that offers a wide range of stocks, forex, commodities, indices and cryptocurrencies for investment and trading. It is known for its user-friendly interface, social trading features, and a range of educational resources. eToro provides fast and reliable trade execution and 24/7 customer support. The platform is regulated by the Financial Conduct Authority (FCA) and CySEC, making it a safe choice for traders. eToro's social trading features, which allow users to follow and copy the trades of top traders, make it a unique option for beginner traders. Overall, eToro is a good choice for those looking for a multi-asset platform with social trading features.
Etoro investor community✔️
Learning material✔️
Copy experienced investors✔️
Commission free trades✔️
Invest in cryptocurrencies✔️
Inactivity & withdrawal fees❌
Only GIAs❌
Get set up and trading stocks in no time at all.
Invest in 60+ cryptocurrencies and store them in your own Etoro crypto wallet.
Beginner friendly interface and learning material.
Test out new strategies and get to grips with investing using Etoro's demo account.
Best Stock Trading App For Automation
Nutmeg is a digital wealth management firm that has been revolutionizing the way people invest their money since its founding in 2011. With an innovative technology platform and an easy-to-use interface, Nutmeg has become one of the UK's leading investment services providers, helping thousands of customers manage their finances and grow their investments for the long-term. Utilizing a team of experienced financial advisors, Nutmeg provides a wide range of services to help customers make informed decisions about their investments. The platform offers access to an array of asset classes such as stocks, bonds, ETFs, mutual funds and other investments. In addition to portfolio management services, Nutmeg also provides advice on retirement planning and tax optimization strategies.
Automated investing✔️
Professionally manged portfolios✔️
Intuitive app✔️
Good track record✔️
Minimum investment amounts❌
Relatively high management fees❌
Let professionals handle your investments in accordance with your appetite for risk
No fees for signing up, trading, transactions or account closures
*Ts & Cs may apply
ISAs, personal pensions and GIA accounts available.
Fully managed portfolios available making your investing process entirely hands free.
Conclusion On The Best Trading Apps In The Uk
In conclusion, the UK has some of the best trading apps to choose from, each offering its unique features and benefits.
Among the top trading apps in the UK are IG, Nutmeg, eToro, FreeTrade, and Trading 212.
IG is a well-rounded platform that offers a broad range of assets and advanced charting tools, making it suitable for both beginner and experienced traders.
Nutmeg is an investment platform that offers a range of investment portfolios managed by experts, making it a great choice for those looking for a more passive investment approach.
eToro is a multi-asset platform that offers social trading features, allowing users to follow and copy the trades of top traders.
This makes it an ideal choice for beginner traders looking to learn from more experienced traders.
FreeTrade and Trading 212 are both commission-free trading platforms that offer a range of assets to trade.
FreeTrade provides access to UK and US shares, while Trading 212 offers a wider range of assets, including forex, commodities, and cryptocurrencies.
Ultimately, the choice between these trading apps will depend on individual preferences and trading needs.
It's important to consider factors such as the range of assets offered, trading fees, and user experience when selecting a trading platform.