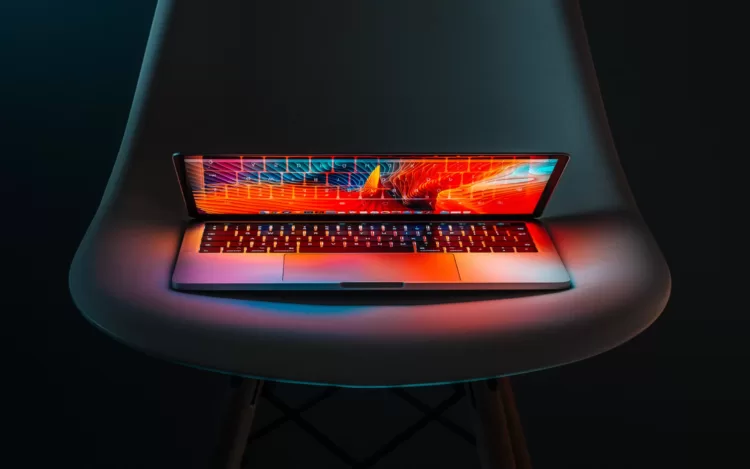 In the age of global isolation, e-commerce has never been more popular.
Consumers are swapping out physical brick-and-mortar shopping centres for their online equivalents, providing an invaluable opportunity to small business owners and entrepreneurs alike; however, gaining consumer attention amid this digital revolution can be challenging. 
To tackle this issue head-on, retailers must capitalize on the latest tech wonders available to entice customers with something unique that today's market is crying out for – convenience.
From AI-driven checkouts to virtual mirrors, learn how these industry innovations can bring your online store up to another level.
Introducing the Virtual Mirror – How It Helps Increase Customer Engagement
The introduction of virtual mirrors has revolutionized the shopping experience for customers.
These innovative technology options provide clients with an interactive and personalized approach to trying on products such as clothes, makeup, or eyewear virtually.
The virtual mirror allows customers to see how they look in the comfort of their own homes without having to physically try on the product. 
This technology offers convenience and ease to customers and effectively increases engagement between consumers and brands.
By incorporating virtual mirrors into their shopping experience, businesses provide customers with an exciting and interactive experience that creates a memorable and enjoyable moment.
This technology implementation enhances the customer experience, increasing customer loyalty and boosting overall sales.
Advantages of Automated Checkout With AI Technology
Automated checkout with AI technology is another convenient tech advancement that businesses can capitalize on.
This type of technology allows customers to quickly and easily check out at the end of their shopping journey without waiting in long lines or fumbling through complicated forms.
AI-driven checkout systems use an algorithm that automatically recognizes items from a customer's purchase list and bills them accordingly, eliminating the need to manually input payment information or wait on customer service. 
This type of technology simplifies the checkout process for customers and proves invaluable for retailers looking to streamline their services and increase customer engagement.
Automated checkout with AI technology is a great way to ensure customers experience a smooth and hassle-free shopping journey, increasing customer retention and sales. 
Leveraging Augmented Reality to Enhance Your Shopping Experience
Another innovative technology businesses can leverage to enhance their customer's shopping experience is augmented reality (AR). AR allows customers to virtually explore products before they commit to them, allowing for a more informed decision-making process.
For instance, furniture retailers such as IKEA now utilize AR technology in their stores.
It enables customers to place virtual furniture into their real-life home environments and better understand how the product looks before they commit to buying it. 
AR technology also allows customers to explore products more thoroughly by providing detailed information about the item, which can be viewed in augmented reality mode.
It enhances customer engagement and encourages customers to make informed decisions concerning their purchases, increasing customer loyalty and ultimately boosting sales.
Check out https://vuestorefront.io/sap-commerce-cloud for more information.
The Benefits of Using Online Chatbots and Other Technologies
In addition to the technology mentioned above, businesses can also benefit from various technologies designed to improve customer interaction.
One such example is chatbots, which allow customers to ask questions and receive answers in real time.
Through this technology, businesses can effectively provide customers with quick and helpful responses that can help them address their queries quickly and efficiently. 
By providing customers with fast and helpful service, businesses can ensure a better customer experience, leading to increased customer engagement and loyalty.
Additionally, chatbots allow businesses to interact with customers more personally as they can ask questions such as "How can I help you?" or "Is there anything else I can do for you?"
This interaction allows businesses to build customer relationships, increasing customer engagement and boosting sales.
Utilizing Predictive Analytics to Gain Insights Into Consumer Behavior
Businesses can also leverage predictive analytics to gain valuable insights into customers' buying behaviour.
Predictive analytics allows businesses to analyze past customer data to better understand current and future trends in consumer behaviour.
This technology benefits e-commerce stores by enabling them to identify the most popular products and services among customers, allowing them to tailor their offerings accordingly.
By incorporating predictive analytics into their business, companies can increase customer engagement and loyalty by offering products and services tailored specifically to their customer's needs and preferences.
This type of technology also allows businesses to better understand customer trends and anticipate potential issues, allowing them to act swiftly when necessary – leading to increased customer satisfaction and, ultimately, increased sales. 
Exploring the Possibilities of Voice-Based Shopping for E-Commerce Stores
Voice-based shopping is the latest technology to enter the e-commerce sphere.
This technology enables customers to shop simply by speaking into their devices.
By speaking specific commands, customers can search for and purchase products without navigating through a website or using an app. 
This technology has revolutionized how customers shop online, allowing them to access products more quickly and easily.
By incorporating voice-based shopping into their services, businesses can ensure a smoother customer experience, increasing customer engagement and loyalty, leading to increased sales.
Additionally, this technology allows customers to make purchases on the go, making it an invaluable tool for busy customers who are constantly moving.