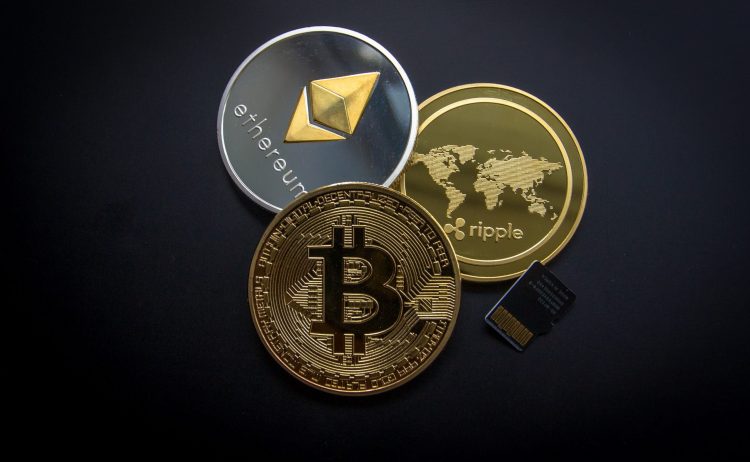 Technology is turning the world upside down, and of course, for good reasons.
People can now make payments at digital registers, thanks to the rapid emergence of smartphones. 
Similarly, a new payment system has been introduced: cryptocurrency.
You may have heard about bitcoin, the first cryptocurrency to become famous.
 However, over 2,000 different types of cryptocurrencies are growing in popularity with each passing day.
 If you are concerned about managing your personal finance in cryptocurrency, you need to read further. 
What Is Cryptocurrency?
Cryptocurrency is a digital payment system that offers independent transaction verification.
This friendly mechanism lets everyone send and receive payments.
Unlike the conventional payment methods, you can make cryptocurrency payments digitally, making digital entries to an online database that define particular transactions.
Once the cryptocurrency transfer is done, it is documented in a public ledger. 
A digital wallet is where you keep your cryptocurrency.
It is called cryptocurrency as it uses encryption to verify transactions. 
Therefore, storing and sending cryptocurrency data between wallets and to public ledgers requires advanced coding. 
Encryption is involved to ensure security and safety.
You can invest in a variety of industries, from equities to currency pairings to commodities, to increase your chances of success.
This is the most effective method to minimize possible volatility and assist offset any losses with victories.
Find a reliable broker that offers instruction for beginning traders, cheaper fees, and a demo account service before you dive into the world of forex trading.
Keep in mind that the business environment is competitive, yet obtaining cash has never been simpler.
Begin With A Demo Account
Most major trading platforms provide a practice platform where you may practise trading without risking any of your hard-earned cash.
It would be a good idea to make use of such a platform to avoid wasting money while studying. 
You may learn from your mistakes in practice trading so that you don't make them in real-time trading and after collecting good profit you can utilize it for small businesses.
Start With Small Investments
After you've had enough practice, beginning small with real-time forex trading is a good option. 
Investing a large sum of money in your first transaction might be dangerous, as it may cause you to make rash judgments that end in you losing money.
It would be wise to start with small quantities and progressively increase the lot size over time.
Forex trading, like any other business, has expenditures, losses, taxes, risk, and unpredictability. 
Furthermore, most forex traders, like small businesses, do not become successful overnight. 
Planning, setting reasonable objectives, being organized, and learning from both triumphs and mistakes will all contribute to a long and prosperous forex trading career.
Brokers With Bonuses
Brokers with zar base currency offer bonuses and incentives. 
Regulated brokers do not provide large incentives and generally offer 10%, as Tick mill does, or up to $100 in rewards, as FBS does.
Much higher incentives are only available through unregulated brokers that target consumers, however, we recommend avoiding unregulated brokers owing to a lack of safety precautions.
Ways To Efficiently Manage Your Crypto Funds
Following are the tips for managing your finance without any hassle:
Research Exchanges
Be sure to learn about cryptocurrency exchanges before making any investment, even if it is for only one dollar.
It is suggested that there are several platforms to purchase and sell digital currencies; however, you must choose from 500 exchanges.
So before taking a step further, make sure to do research and have discussions with experienced investors for fruitful results.
Diversify Your Investments
Diversification plays a significant role in a successful investment strategy, and the same is the case with cryptocurrency.
 Therefore, never invest all of your money only in one currency, like Bitcoin, just because you have heard about it. 
Many other possibilities are available, and it's ideal for diversifying your portfolio by investing in different currencies.
Store Digital Currency
You must store cryptocurrency if you purchase it.
Owners can keep it on an exchange or in a digital "wallet."
There are multiple wallets; each has its own set of advantages, technological needs, and security features.
Just make sure you research your storage options before investing, just as you would with exchanges.
Be Ready For Volatility
There is no argument that the crypto market is volatile, so always be ready for ups and downs. 
Prices will fluctuate dramatically, and it may not be a good fit for you if your mental health or investment portfolio can't manage it.
Although cryptocurrency is growing rapidly, it is still in its initial phase.
Investing in something new comes with its own set of obstacles, so be ready. 
If you want to make an investment, do some research and make a smart investment.
Conclusion
We hope that you have a better understanding of cryptocurrency after reading this article. 
If you are looking for a platform that enables multi-asset enhanced treading features, check out this exness review– it is a great option.
You can find advanced, in-depth analytics, types of trade orders, and a lot more. 
If it sounds like a good fit for you, consider trying out this platform to manage your crypto funds efficiently. 
Related articles:
Author: George Rossi
Bio
: George is Chief Market and Broker Analyst at
brokertested
. Prior to this, he's worked with the likes of Morgan Stanley as Research Analyst.
George is a well-rounded financial services professional experienced in fundamental and technical analysis, global macroeconomic research, foreign exchange and commodity markets and an independent trader.