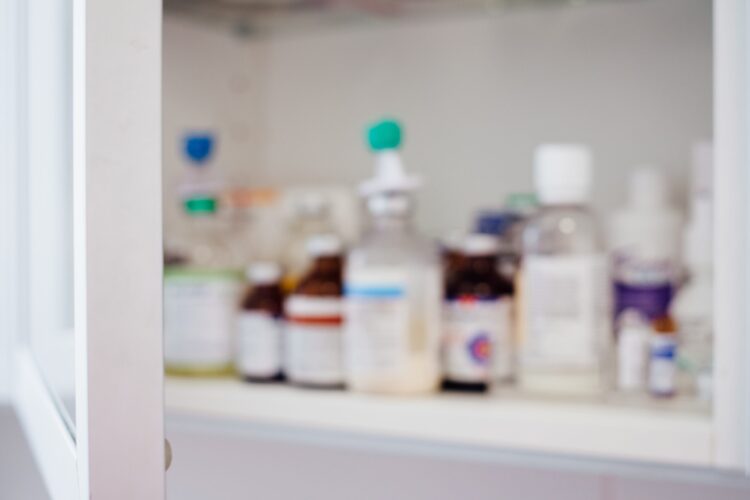 If you want to become a pharmacist, going to pharmacy school will open doors to multiple opportunities.
Learn what to expect from classes here.
Have you always had a passion for medicine?
Are you dreaming of a career in the healing arts and helping people?
If so, becoming a pharmacist might be a good fit for you.
Of course, as with anything, you need to set your expectations.
You need to know what to expect before you leap into the subject since it's intensive and there's much to learn.
Pharmacy school isn't for the faint-hearted. If you aren't willing to try hard, you'll discover that you won't reach the heights you hoped.
And the profession won't be a good fit for you.
Keep reading to learn more about what to expect in pharmacy school.
Before Choosing a Pharmacy School
There are a few key things to consider when deciding if pharmacy school is right for you.
One is your career goals and whether a pharmacy degree will help you achieve them.
Then, you should take a look at the pharmacy school requirements.
Make sure you are ready to meet them.
You should research the different pharmacy schools and programs to find the one that best fits your needs.
If you can, try to speak with current pharmacy students and pharmacists to get their insights and advice.
By doing these things, you will be able to decide if pharmacy school is right for you.
Researching Pharmacy Schools
There are many different ways to research pharmacy schools.
Always make sure that you are getting accurate and up-to-date information.
Start by looking at the websites of the schools that interest you.
Make sure to look at the admissions requirements and the curriculum to get a sense of what the school is all about.
You can also talk to your guidance counsellor to get their opinion on which school would be a good fit for you.
Once you have narrowed down your options, visit the schools to get a feel for the campus and the culture.
Be sure to talk to current students and staff to get an idea of what the school is really like.
With careful research, you will be able to find the perfect pharmacy school for you.
The Application Process
Pharmacy school applications can seem daunting.
But with a little research and planning, the process can be much less overwhelming.
Start by preparing your application materials.
These include transcripts, letters of recommendation, and a personal statement.
Be sure to submit your materials well in advance of the deadline.
Don't wait until the last minute to submit your application.
Make sure you give yourself plenty of time to complete the process and have your materials ready to go.
Also, don't forget to follow up with the admissions office to make sure they have everything they need.
This also applies if you are applying to become a pharmacy technician. 
So how can you stand out when applying to pharmacy school?
For starters, you should have a strong GPA, pass the PCAT, and have experience in the field.
You should also be passionate about the field of pharmacy and have a strong interest in helping people.
You need to show your leadership qualities and your ability to work well in a team.
Life as a Pharmacy Student
As a pharmacy student, you can expect to learn about the different aspects of medication.
Below are the main aspects of being a student at a pharmacy school. 
The Coursework
The coursework for a pharmacy student can be pretty challenging at times.
You can expect to take classes on everything from the basic sciences to more specialized topics like pharmacology.
All these pharmacy classes can be pretty overwhelming at first.
But, if you take things one step at a time, you'll eventually get through it all.
The Clinical Rotations
Clinical rotations are an integral part of pharmacy school.
They provide students with the opportunity to apply their knowledge in a real-world setting.
You should expect to spend a lot of time on your feet.
This is because you'll be shadowing pharmacists and observing them at work.
You'll also have the chance to hone your patient interaction skills.
You can do this by working directly with patients and answering their questions.
As a pharmacy student, you can expect to learn a lot and gain valuable experience during these clinical rotations.
The Professors
As a pharmacy student, you can expect the professors to be knowledgeable and engaging.
They will challenge you to think critically and push you to become a better student.
You can also expect them to be available to help you outside of class, whether it's through office hours or email.
Overall, the professors in pharmacy schools are great and will help you succeed.
Managing Your Workload as a Pharmacy Student
As a pharmacy student, it is important to manage your workload to be successful.
There are a few ways to do this.
One is to make sure to keep a planner and use it religiously.
Write down all your assignments, due dates, and exams.
This will help you keep track of everything and ensure that you are not missing anything.
Another approach is to start your assignments and exams early.
This will allow you to work at a slower pace and not feel as overwhelmed.
Finally, be sure to avoid procrastinating.
This will only make your workload more difficult to manage.
As much as possible, try to avoid stressing yourself.
If you keep these things in mind, you will be on your way to managing your workload as a pharmacy student.
Getting Through Pharmacy School
If you are thinking of becoming a pharmacist, then you should expect to spend a lot of time in school.
Pharmacy school is not for the faint of heart.
You will need to study hard and put in long hours.
But, the rewards of becoming a pharmacist are great.
You will be able to help people and make a good living.
So, if you are up for the challenge, then go for it!
Looking for more insights into going to pharmacy school?
Feel free to browse the rest of this section for more articles like this.