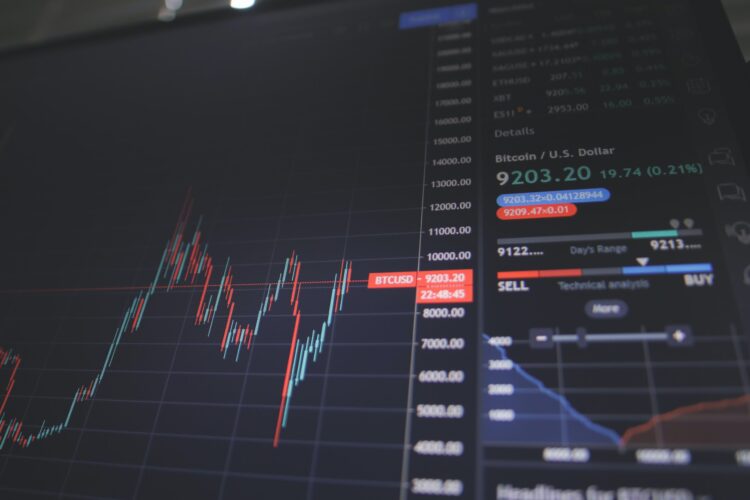 At present, more investors are showing interest in Cryptocurrency than other traditional assets.
But, while engaging all your time in it, you may become an addict to using the system of bitcoin to
profit.
In this article, you will not find tips to rack up that bitcoin profit.
However, you will find some tips to help you become a logical and level headed crypto trader.
When you invest your capital, you start keeping an eye on the ups and downs of prices more
than ever.
Checking the charts of data may become an obsession- it's easily done.
And this, over time can make you feel more anxious about missing that golden opportunity.
With all these factors, Cryptocurrency trading may take a toll on your mental health.
Along with trading and earning profits, you also need to take care of your mental well-being.
With the skill of being a good trader, you must also learn the skill of maintaining sanity while
trading.
Tips On Becoming A Level Headed Crypto Trader
Many experts are of the view that there is no financial advice that can help you to relax without
any stress about the capital.
But, there are certain tips that you need to consider to take care of your mental well-being while trading.
Tips for staying calm while trading is:
● Trading Hours:
Setting a definite duration for trading will help you with tracking the time spent on the same.
The exchanges will remain open for the whole day and night.
But that does not mean that you need to keep checking out for them the entire time.
Set a definite time when you will check for the updates, and keep the phone aside for the rest of the day.
● Control Greed:
The experts say that greed and fear are the most common issues in trading.
Try to control your emotions and focus on the strategies.
Do not get taken away by the wins you achieve or feel bad for the losses.
Do your best to control your emotions and do not let greed for earning high profits take its
toll on you.
● Prepare A Proper Plan:
Do not act in an impulsive manner.
The prices are not going to change if you keep on looking at them without any break.
Make a proper plan of your entry points or exit points, and don't make any changes in the middle.
● Learn From Losses:
When you face losses in investing, don't take steps back from further investing.
Rather, learn from the failure.
The loss may be due to false predictions, or wrong decisions.
Make a proper analysis of the loss and work on it with a cool mind when you find out the reason.
● Go For Breaks:
Take frequent breaks from all your electronic devices.
Leave all the applications behind for a certain duration and enjoy the world that is present outside Cryptocurrency.
● Time Management:
Practice management of time to achieve the best of everything.
Manage your everyday tasks along with trading.
Assign definite time for all your important works, apart from Cryptocurrency
trading for a day.
Set your priorities and then carry out your work in the same manner.
There are other aspects in your life as well apart from digital currencies.
Focus on those aspects of your life on an equal basis.
● Take Risk That You Can Afford:
Take the financial risks that you can afford to lose.
Do not invest beyond your affordable amount.
Because, if you lose beyond what you can tackle, livelihood will become hard.
Do not take excessive pressure on the finances.
● Take Up Exercises:
Make up time for performing exercises so that you can maintain physical and mental well-being.
To clear your mind and think in a fresh way about everything, take up a gym membership!
Conclusion On Level Headed Crypto Traders
Trading can become very stressful and take a toll on your head.
Following these tips will help you as a guide for remaining calm during stressful trading.
Also, it will work in detaching the emotions you can experience whilst Cryptocurrency trading.
Related articles: